Sehwag The Magnificent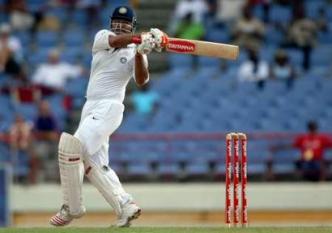 By Gaurang
December 9 2011
What can one say?... Owner of the highest individual score by an Indian in Tests and ODIs. The most feared batsman in the world. A force of nature.
The day before the 4th ODI in Indore the popular cricket website Cricinfo had a headline that said "A Worried India look to snuff out West Indian resurgence". Well they got one thing right... India sure did snuff out the West Indies resurgence (never mind that it was West Indies' first win on their tour to India, some resurgence that) that's for sure.
I don't know who they were talking to, or what they were smoking, when they concocted that headline, but the last thing one would attribute to Veeru is that he is a worrier. In fact, if there is a batsman who is most Zen like in his total non-concern of the previous delivery, it has to be the Nawaab of Najafgadh.
With this monumental knock, Sehwag has once again silenced the nattering nabobs of negativity, found in abundance on the website mentioned above, while serving notice on the Australians that unless they are at their best they are in for a torrid time.
For the Indian fan who knows a bit of his cricket history, the fact that Sehwag's epic innings occurred at Holkar Stadium in Indore will be doubly fitting as it is the home of India's first mighty smiter of the cricket ball, the legendary C.K. Nayudu. And the words that the erstwhile ruler of Holkar about the great C.K. would apply to Sehwag the Magnificent too. "I may be the ruler of Indore, but he is the King of outdoor sports".