Why Not Parthiv?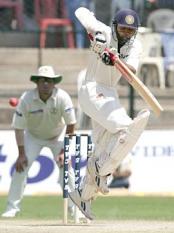 By Gaurang
March 8 2017
The recently concluded second Test at Banglore was a missed opportunity to prepare an all-condition Indian Test squad. Clearly Wriddhiman Saha is the top choice for glove man for the Indian team and there is no doubt he deserved to walk back into the side after his understudy Parthiv Patel did a credible job both with the gloves and especially with the bat in the series against England. However not giving Parthiv the chance to remain in the squad as back up keeper and back up opener is something the selectors will need to seriosly reconsider
Abhinav Mukund arguably deserved a comeback into the Test team with the weight of runs scored in the domestic first class season. However, there were several players who scored a lot more than him and the sheer weight of his runs was not overwhelming. For example Priyank Panchal of Gujarat scored nearly 500 more runs than Mukund in the Ranji season at an average of 87 compared to Mukund's 65.
Maybe Mukund was picked because he was a left hander and India were looking to have a right hand-left hand opening combination. In that case Parthiv Patel proved his worth just recently in the series against England with scores of 42, 64 not out, and 71 as an opener. And it was not just the runs he scored but the manner in which he scored them that spoke volumes. He looked at ease against the English quicks and spinners and when India were required to chase down 100 odd for a win in Mohali he slammed 11 fours and a six in leading India to victory at an exhilirating canter. In Chennai he put on 152 with KL Rahul when India faced a formidable first innings score of 477 put up by England.
By contrast when this writer saw Mukund play for Rest of India versus Gujarat in the Irani Trophy in Mumbai on a fairly docile Brabourne Stadium wicket even there he looked unsure against the rank medium pace swing of Chintan Gaja and when I saw he was included in the Indian squad as back up opener it definitly made me question that move. Subsequently his failure in Bangalore only reinforced that doubt.
The Indian selectors need to start thinking about developing a squad that will be ready for all conditions. Parthiv Patel with his versatility as back up wicket-keeper and back up opener can be used to fill two very crucial roles while only taking up one spot in the side, allowing the selectors to pick an extra bowler or batsman as desired to bring the best balance to the Indian squad. Parthiv's fiesty nature, and his obvious fire in the belly, which allowed him to keep the faith and earn a Test recall after a record gap of 82 Test played by India before he made it back to the side, and then his immediate impact with bat and glove, indicate that the selectors missed a trick when they failed to pick him as the opening partner when Murali Vijay was injured again.