Is Steve Smith The Hillary Clinton of Cricket?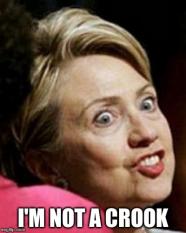 By Gaurang
March 22 2017
The Daily Telegraph an Australian Tabloid has called Virat Kohli the Donald Trump of Cricket accusing him of spreading "Fake News". But the real question is whether the Australian Captain is the Hillary Clinton of Cricket?
Smith admitted when he was caught red-handed by the TV cameras seeking help on DRS from the dressing room that he had a "brain fade". This is about as believeable as Hillary Clinton's claim on her private server. Hillary had said the following ""Well, I've taken responsibility for it. I did say it was a mistake. What I did was allowed by the State Department, but it wasn't the best choice." This is virtually identical to the "brain fade" statement by Smith.
It is time that the ICC appointed umpires stand up and admit publicly that Virat had alerted them to at least two prior instances of illegal help seeking from the dressing room by Smith in collusion with the Australian Team Management. However I will not hold my breath for that to happen.
The subterfuge used by the ICC as pointed out in my previous article indicates that the ICC has no interest in seeking and pursuing the truth.
However, any attempt to smear Kohli as somehow being less than honest is simply the desperate tactics of an Australian tabloid trying to increase its readership in India which has 5 times larger market than Australia even for an English language "news" outlet. For a day or two they may get a lot of hits from India, but no Indian will trust a tabloid that casts aspersions on the honesty of the Indian captain.
What is sad is that no major Indian news outlet has called out the Australian media for accusing the Indian captain of lying.
Also, Trump won and Clinton lost, and that is likely to be the outcome of the current series as well.