Xmas Picture Quiz Part 2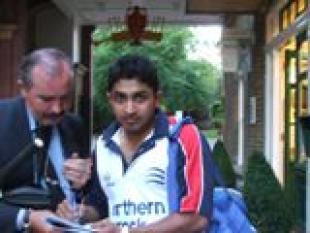 Who are You?
By Barmy Kev
December 23 2011
Part 2 of our Xmas quiz is here. This time featuring players associated with Middlesex from more modern times. Your scores for each round will be accumulated for the miniscule prize. Individual performances will be noted on particular catogories. Part 3 will follow over the holiday period. Again all entries to mtwdadmin@googlemail.com. Good luck.










The chap on the right.