Final match of 2016season, was it pie on the SKY. ( Day 2 )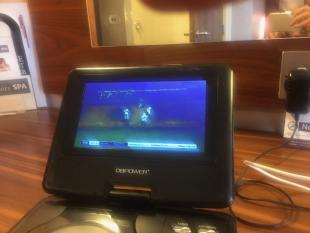 Still think we won't win
By Barmy Kev
March 9 2017
Day 2 started we are 208-5 in bright sunshine compared with cloud cover the previous day. A good day for batting according to Rob Key.
Paul (not) Alott was quickly critical of Middlesex slow ( turn away Beefy) batters. Come on anyone can see batting not easy here (and they are batsmen not something you coat fish with). With Somerset last wicket stand taking them to 350 let's forget about our bonus points we just have to win somehow. This does not help Yorkshire. We allowed careless slog by Dial M Yorkies to have full bowling points with two overs to spare not necessarily a bad thing as this helped their chances of winning league, which may help ours who knows. They will need 350 not 400 to remain in contention. Some good news is forget about what Rob Key (who is now favouring Yorkshire) says there is something in this pitch. It occurred to me now why on Day 4 when he passed the Lower Tav he was getting so much stick. We are 270 all out I say puts us in a reasonable position but never judge etc. etc.
Now after lunch with Bumble on commentary there are 3 early wickets for TRJ. I remember saying as Bresnan coming out at 5 using the "C" word for first time inferring we are down to their tail. Bumble described the middle order as fragile looking. First ball huge LBW shout it looked close at the time and with TV view even closer. This not given but surely a matter of time. With dangerous Lyth out for 43 out of 53 Charles Oval stated we were well into the middle order. I recall saying at time we need to get the 6 night watchmen out and then we are virtual "C" word .
I was tempted to fast forward this bit and wished I missed seeing Compo dropping a dolly off of Hodd. As Notts were collapsing 3 hours and over 100 runs later the "C" word was banned. A few wickets followed but the focus seemed now to be on Yorkshire needing 350. This was mentioned more and more on SKY as their innings progressed. Meanwhile we're in position where a win by normal means was looking less likely, even more so if Yorkshire are out of contention. As I carefully filed the day 2 DVD away , I was thinking thank God I know the outcome. Unless there is something sinister in Day's 3 and 4 that I missed.
View a Printer Friendly version of this Story.
Final match of 2016season, was it pie on the SKY. ( Day 2 )
Middlesex till we die (IP Logged)
09/03/2017 19:19
What do you think? You can have your say by posting below.
If you do not already have an account
Click here to Register
.
Edited 1 time(s). Last edit at 2017:03:26:11:57:51 by BarmierKev.
Re: Final match of 2016season, was it pie on the SKY. ( Day 2 )
09/03/2017 19:52
Good to see a nice bit of batter mentioned on day 2,the chips were down,but for whom?

I remember Don Key walking passed the Tavern lower and the grief given to him,he didn't walk back that way,think he took the scenic route!

It's great to bring these fab memories back,look forward to day 3...now,how are my nails doing??
Sorry, only registered users may post in this forum.