Final match of 2016season, was it pie on the SKY. ( Day 3 )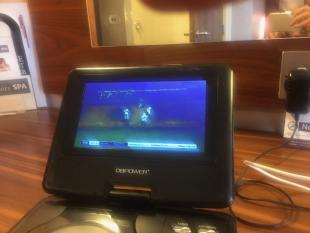 You had to be there
By Barmy Kev
March 14 2017
If you thought days 1 and 2 were dramatic, day 3 had it all. For those of you who forgot here's a reminder of how Yorkshire kept their chances alive by the skin of their teeth , with reflections from the SKY Team indicating we were out of it.
Day 3 morning according to SKY was all about Yorkshire trying to get to 350. The commentary team were disappointed that Middlesex were more intent on depriving runs rather than attacking. Once Yorkshire took lead after some dropped catches I remember thinking at the ground please get to 350 declare and let's see what happens. I remember not celebrating 7th and 8th wickets and saying this is one for the Oxymoron thread. It ended up Sidebottom and Bresnan needing 16 last wicket stand to keep Yorkshire in contention and give us a better chance. Sidebottom played out a maiden to Finn with each defensive shot roundly applauded. There are two edges one that didn't carry to Franco who may have dived forward, maybe chose not to. This part of game is worth repeating. 1 run 1 wicket needed strong LBW shout Sidebottom survives it's hitting the stumps but we have a very slight inside edge (I enjoyed watching replay shown from Taunton bar and their reaction when turned down). Then off for half an hour bad light and rain at the most crucial part of the season. Once 350 reached much to my relief, split view between Nasser and Bumble on whether to declare. They batted on and all talk was on how finish was to be set up while more time was being taken out of game. At this stage Somerset are close to victory. There was general agreement from the commentary box Yorkshire are now clear favourites. It's worth noting the main scorers were Bresnan who we all thought was batting too high, Hodd and Rafiq replacing internationals not playing for various reasons. Final word from Bumble describing Bresnan as "the best thing that has come out of Yorkshire since rhubarb".
Our reply started with title almost with Yorkshire's. 1-1, then 2-2. Charles Orville had to be the first to say I can't see a way of Middlesex winning from here. This commentary became very annoying as Mala and Gubbo were consolidating he was criticising slow scoring inferring we were looking for second place mentioning the difference in prize money for third. Somerset by now have won their game. Nasser and Paul (now quite) Allot added some logic. They could see we just needed to bat day out and then tomorrow at some stage look for contrived declaration with the opposition having to go for whatever is set. It was great to watch the 3rd wicket survive the day and some muted Middlesex chants from the 4th day fortress the Lower Tavern. Meanwhile, more permutations about declaration cricket were discussed most of which indicated a 20/20 like chase in store. to decide the title. Roll on day 4.