Elgar composes a good score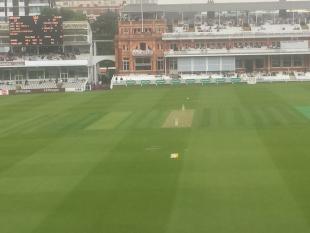 The joys of cricket
By Barmy Kev
June 2 2017
Barmy Kev reports on yet another frustrating day cricket. There is an edit from the Leprechaun about a who done it.
I find myself on way to cricket again with no spring in my step. Early this week the forecast says temperature will be in the late 70's with non-stop sunshine. Today we hear early 70's and it's going to rain heavily this afternoon. The forecast ahead indicated rain in parts all 4 days when we need all the help we can get for a result. Also, I always get irritated when we lose players for meaningless Lions games. TRJ may have other priorities soon. I'm hoping as the day progresses my mood will change.
Welcome back Murts
My apathy meant I arrived 11.30. There was a thorough bag search, in this climate I shouldn't complain. I heard a wicket cheer which bought Somerset 20 -2. I asked Posh Margaret what I missed. She just said we bowled well and her daughter went to same posh school as James Hildreth. Catch of season Rayner takes Hildreth at 3rd slip when it looked like it was passed him 66-3. Darren was able to click at almost the right time for evidence, which is here
Shame Higgins or Robbie White not playing as out of form Steve Davies increases his batting average with a 1,4,1 break. Unsure if Ollie dropped one soon after as it looked short but he seemed disappointed as if it was a chance. Still at lunch, it's our session 78-4. Mexican Dave says he is here as he enjoys a relegation battle.
Just after lunch in the backdrop of thunder and sun Trego out. At 80-5 looks good for us and was actually thinking is our season turning round?
Lots of waiting slips at 80/5
Elgar reaches an uncomposed 50 then ups the tempo. Gregory up the pecking order is a pain in the neck again.
They made us race for the ball
There is thunder and it's announced the players are taking off for (cough) safety reasons. It's161-5
It was not a bad decision as it rains heavily. 3:30 early tea called. This shower passed quickly. Weather improving 4:00 an inspection in perfect conditions. We are on 4:30 then off again , as light worsened at that moment. Light improved 4:40 inspection we are back on 4:50 and guess what off again. Oh for floodlights or can't we carry on with slow bowlers? Why don't umpires get a move on when conditions are playable? I waited patiently as there was evidence of daylight. Some more thunder and for elf and safety reasons the Upper Compo was evacuated. The higher Upper Pav remained opened. One for Oxymoron thread, meanwhile I'm out of here. Again I leave Lord's in a bad frame of mind. Our Championship success is an even more distant memory.
Late addition from the Leprechaun
Did you notice the batsman pulling away because a Middlesex related person walked right in front of the Nursery end sightscreen just as Murts was bowling? He disappeared round the back before the Umpires could give him a telling off. But I have the evidence. Anyone able to identify him?