Critchley Makes us Crotchety as Derby Pylon the runs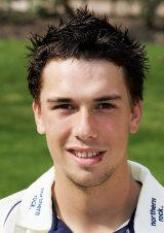 Billythw Whi zzzzzz!
By Lost Sheep
September 20 2018
Our Welsh visitor Lost Sheep reports on a great innings by Max and leading to max batting points. He manages to stay awake for Billy zzz innings to report on a Derby fightback and pylons stopping play.
Having moved to Wales this is our first game at Lord's since 2016.
First thoughts who would stay with Max to get his 100? Annoying rain delays Barber departs for 7 with score at 357.
Enter " Mr Reliable" Murts. Max brings up his ton with a glorious drive. What a future this boy surely has for Middlesex and England. , providing the England gremlins doesn't get the better of him!
With some lusty hits and misses from Murts and some great strokes from Max. a great partnership developed. Ended at 423 with 5thbatting point earned.
Derby opened with Reece and Billy-zzz with few early alarms. This until Murts traps Recce LBW for 16, 26-1. Quiet spell to lunch 31-1. Announcement 10 minutes to be added to each session to make up for rain delays.
Further 18 runs until Masden LBW 19 to Harry. Billy-zzz still playing and missing. Is he really awake? Bamber bowling really well. bowls Hughes with a beauty for 9 . 62-3. Hosein LBW for 0. 62-4 (editors note I use Hosein sauce with duck, just saying).
Enter Critchley . Any hope we will run through them was disappearing despite Billy-zzzz being stuck on 19 for an eternity. 65 runs added before Billy-zzz well caught by Eski for (yawn) 28 . Wilson next in and he takes score to 140-5 to the delayed tea.
Further 47 runs added until Wilson trapped LBW by the impressive Bamber 31 187-6. Critchley joined by Dal. They take score to 188 when with poor light umpires halt play. Announcement made, "due to high winds activating sensors on light pylons means pylons have been retracted, therefore they will go off until light improves". Cue many to leave.
Those of us who stayed were rewarded with further play with the sun returning. Malan and Holden bowled the last four overs with no reward.
View a Printer Friendly version of this Story.
Critchley Makes us Crotchety as Derby Pylon the runs
Middlesex till we die (IP Logged)
20/09/2018 09:45
What do you think? You can have your say by posting below.
If you do not already have an account
Click here to Register
.
Edited 1 time(s). Last edit at 2018:09:23:17:53:27 by BarmierKev.
Re: Critchley Makes us Crotchety as Derby Pylon the runs
20/09/2018 16:53
Well done to Derbyshire for proving that there is still room for a spin bowler in a balanced bowling attack. Their demise has been greatly exaggerated.

Critchley promises to be a promising all-rounder who appears to be able to adapt to different conditions. He provides a test for our batsmen, bowlers and fielders to overcome.
Sorry, only registered users may post in this forum.