Review: Indian Summers by John Wright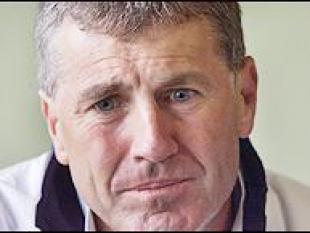 By Gaurang
August 27 2006
Indian Summers is the much-anticipated and much-leaked book by ex-India coach John Wright. Considering the hype the book has generated, it was to be expected that the actual book would be a bit anti-climactic. But that it would be so short on substance is still surprising. Where's the mutton? The book, authored by John Wright along with Sharda Ugra and Paul Thomas, feels as if it is written in a purposely racy and gossipy style for readers who are not really too interested in getting into the substance behind what made the Indian team that Wright coached, and that Sourav Ganguly captained, such a revolutionary and successful one. Wright and Ganguly led India to more Test wins overseas in less than five years than Indian cricket had achieved in the previous 70 while raising standards of fitness and professionalism within the Indian team to unprecedented levels.

The book does have its share of interesting anecdotes about various matches, places, and players. It also has some quite useful chapters, which also happen to be its most interesting ones, devoted to how team selection works in India, the business of cricket in India, and the process of how aspiring young cricketers in India are mercilessly winnowed down till about thirty-odd per generation end up playing for their country. These chapters are where Wright's forthright style and insider status is best utilized to give the reader a view of the inner workings of Indian cricket that they are normally not privy to.

The best thing about the book is the Wright's obvious love for the game, for Indians and for Indian cricket, as well as his unpretentious honesty and his self-deprecatory humor. The thing that a serious fan of cricket and of the Indian team will find missing, almost painfully so, is the lack of any substantive information beyond a few platitudes here and there on what made the relationship between Ganguly and Wright so successful.

Fans who followed the ups and downs of the Indian team during the tenure of John Wright as Indian coach, which quite interestingly coincided almost perfectly with the tenure of Sourav Ganguly as Indian captain, are left with an empty feeling after reading the book. It almost seems that for some reason Wright is reluctant to reveal too much about this relationship with his most important working partner in the Indian team. In fact Wright discusses his relationship with Andrew Leipus and Adrian Le Roux the physiotherapist and trainer respectively of the team in much more detail than his relationship with captain Ganguly or even vice captain Dravid for that matter.

The feeling one is left with after completing this readable but not very satisfying book is that much yet needs to be explained and understood about the key relationships that Wright shared with Ganguly and Dravid. One could charitably suggest that maybe Wright is leaving those details, as he did much of the publicity, and headlines, and glory, during his actual stint as India coach to others who are equally if not more responsible for the success the Indian team tasted in places as far flung as Leeds, Adelaide, Port of Spain and Rawalpindi, in the span of four and a half truly heady years.