Rahul Dravid Inducted Into "Old Boys Club Hall of Fame"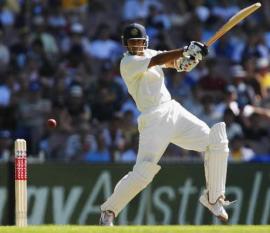 By Gaurang
July 12 2018
Back in 2014 I had written the following: "The ICC Hall of Fame seems to be nothing more than an old boys (and a few gals too, for good measure) club that seems quite out of touch with the World Game today. How else does one explain the predominance of Australia, England and West Indies in the Hall, with only three Indians and no Sri Lankans?" And each year the new inductees don't seem to be any different. Nothing seems to have changed almost half a decade later
How else can you explain the fact that there are 28 Englishmen 25 Australians and only 5 Indians, 5 Pakistanis, and 1 Sri Lankan in the Hall? OK one can say that the original picks reflected the longer history of the game at the highest level i.e. Test cricket in England and Australia... but like the Elite Ivy League colleges in the USA which have recently come under intense scrutiny for having an unspoken quota system, to keep Asian students at a steady 20% for the past several decades, when based on merit they should be closer to 40% of the class, the ICC Hall of Fame seems to have a similar unspoken quota.
For example in the last two cycles of inductions the inductees have been 1 Indian, 1 Sri Lankan, 3 Australians and 2 from England.
This article is no knock on Rahul Dravid or Ricky Ponting the ex-Australian Captain, who both clearly deserves to be in any cricketing Hall of Fame, but Dravid would be bemused to learn that David Gower and Derek Underwood are in the Hall but his mentor Gundappa Viswanath or the legendary Bhagwat Chandrasekhar contemporaries of Gower and Underwood are not. In head to head comparisons Chandra in 20 odd Tests took 95 English wickets at 27 runs each with 8 five fors. Underwood in 20 Tests took 62 Indian wickets at 27 runs each with 1 five for. OK so English players are notoriously poor against spin and Indian batsmen are masters of spin, but then we get players like Gower in the Hall but not Viswanath. Gower averaged 45 against Australia and 33 against the West Indies the two strongest pace attacks of his time. Viswanath averaged 53 and 54 against the same opposition.
In light of a recent study by the ICC marketing men that 90% of the fans and a similar proportion of the game's money comes from the Indian subcontinent the ICC may want to rethink their unspoken policy. Otherwise not only willl their Hall of Fame be considered an anachronist relic to be ignored by the majority of the game's fans but may even be considered a biased enterprise to be actively loathed and shunned.
I expect to see players like Sachin Tendulkar, Sourav Ganguly, VVS Laxman, Virender Sehwag, as well as previous Indian greats like B.S. Chandrasekhar, Gundappa Viswanath, Vinoo Mankad, Vijay Merchant, and C.K. Nayudu to be inducted into the Hall, making it more representative and relevant. But I am not too convinced that will happen.
View a Printer Friendly version of this Story.
Rahul Dravid Inducted Into "Old Boys Club Hall of Fame"
Indian Cricket Fever (IP Logged)
12/07/2018 18:30
What do you think? You can have your say by posting below.
If you do not already have an account
Click here to Register
.
Edited 1 time(s). Last edit at 2018:11:23:23:09:00 by Birbal.
Sorry, only registered users may post in this forum.