India Open Women's T20I World Cup With Two Wins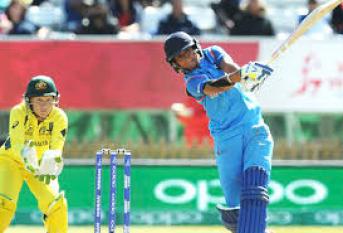 By Indian Cricket Fever
November 11 2018
Leading from the front Indian captain Harmanpreet Kaur helped her team to make a great start to the 2018 Women's T20I World Cup being played in the West Indies.
In the first match India beat a very strong New Zealand team, that was one of the favorites to win the Cup (and may still do so). They were led by their captain Harmanpreet Kaur who slammed a 51 ball 103, a first T20I century by an Indian woman, which helped India cruise to a 34 run win in their opening game. Two days later India under Kaur's calm leadership then clinically dispatched Pakistan and went 2-0 in their first two matches of the series.
This has been a tremendous start, and credit for it must go not only to the players themselves, but also to their captain and also the new coach Ramesh Powar who has helped the side gel into a balanced unit, that is improving in all facets of the game. However there is a lot of cricket to be played yet, and Harmanpreet has indicated that she thinks there are several areas that India need to improve in. Not the least is their catching, which saw 3-4 dolly catches being muffed by the team against Pakistan. Whether it was nerves, or simply bad luck, such lapses can prove much more decisive against the top teams such as Australia.
Against Pakistan they were not much of an issue as India overhauled the target set by a plucky but clearly overmatched Pakistan team, who also lost the plot a bit in the middle when despite repeated warnings from the umpires the batsmen kept running down the middle of the pitch in the so called danger areas, resulting in a 10 run penalty. Hopefully they will learn from this somewhat harsh lesson, as much as they learn from the clinical batting performance of India which highlighted the big gap in professionalism and polish between the two team
India meanwhile now have games against minnows Ireland and then the powerhouse Aussies. Though their passage to the final four almost seems a given now, they should still aim to use these league games to build up to the semi final and hopefully the final and bring the cup home. They certainly have the talent and ablility to do so, but need to believe in themsleves and also not get complacent.