ECB AMEND REGULATIONS FOR 2008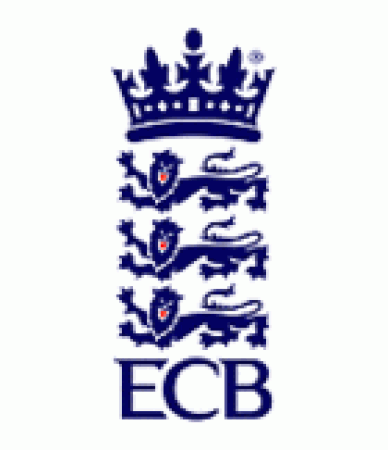 By Nick Pryor
December 13 2007
While thinking of a topic for this article, it was suggested to me that I look at the amended playing regulations for 2008. These were released early last month and completely slipped under my radar as Iím sure they did many of yours. There are seventeen amendments in all, mostly mundane, but there are a few which are worth taking notice of, writes out new correspondent Nick Pryor
#3) There are no further trials regarding the referral of decisions by players while available technology remains in its current position.

This is an interesting one because, whatever your views on the use of technology, the referral system trialed last year was an absolute shambles.

#6) 96 overs in the day (a reduction of 8 overs on Days 1-3)
Three two hour sessions: 11am – 1pm / 1.40pm – 3.40pm / 4pm – 6pm A maximum of 30 minutes of time lost during a day's play to be made up at the end of that same day on all days except the last day. No time carried forward from previous days· Over-rate penalties doubled to 1 point for each over not bowled.
Increasing the penalty for a slow over-rate is something that has been widely called for for a number of seasons. Hopefully doubling the sanction will gives some captains a bit of a kick up the backside. The new hours of play (intended to more closely reflect Test match timings) could be acceptable as long as the over-rate is maintained and, as some captains have claimed, performance improve with shorter days. I am not, however, too thrilled with being unable to make up time from previous days. If an hour is lost on the first day why not add 30 mins onto the next two days. All this does is give less chance of a result in championship matches.

#7) 'Dead' LV County Championship matches should be allowed to finish (with the consent of both captains) at the commencement of the last hour regardless of the number of overs remaining to be bowled.
Sensible

#8) The white ball should automatically be replaced in FPT matches at the end of the 34th over. Any loss of the replacement ball would come from the normal box of spares.
No such ball change is recommended in NatWest Pro40. This is a strange one, anyone any theories on this? It might perhaps encourage a consistently high run-rate with the knowledge that it could be more difficult to score in the later overs. It could also have the effect of reducing the number of overs available for a spinner to bowl between 'powerplays' and the new ball.

#9) Powerplays should be adopted as per ICC playing conditions in the FPT. No such change of powerplays should apply in NatWest Pro40 (to remain at the first 15 overs). Further, ECB should raise with ICC whether the positioning of fielders within 15 yards in front of the batsman fulfils the intent of the regulation.
Whatever you think of powerplays, it is surely sensible to ensure that domestic 50 over cricket accurately reflects the conditions in ODIs.


#15) Points penalties in one-day cricket should be applied to the following season's competition and be doubled to two points for a "poor" one-day pitch and four points for an "unfit" one-day pitch.

If penalties cannot be applied in the current season they are to be carried forward, it was felt appropriate to increase the level of deterrent by doubling the penalty to 2 points for a "poor" one-day pitch and four points for an "unfit" one-day pitch.

This seems to be sensible but, in my opinion, a poor pitch should also include a wicket that gives too match of an advantage to batsman e.g. Taunton 2007.Well! Plenty of points for discussion there and I would say, on the whole, a slight improvement from this year imho.
View a Printer Friendly version of this Story.
ECB AMEND REGULATIONS FOR 2008
Discussion started by Unofficial Yorkshire CC , 13/12/2007 20:18
rpw130264
13/12/2007 20:21
Thanks to Nick who has agreed to write some articles for the site, very interesting first article.
TykesRUs
14/12/2007 10:43
Regarding poor pitches and the reference to Taunton giving too much advantage to the batsmen.I agree that this has been the case in the past and this can lead to very tedious cricket when the bat has complete dominance over the ball.I often visit the Somerset Message board (Grockles) and I seem to remember a thread on that site early last season about the groundsman being instructed to produce more balanced wickets.This can't be done overnight,unless you under-prepare the wickets,which simply creates a different problem, but I think that last season saw generally lower scores at Taunton than has been the case in the past.I know that there were high scores as well last season,but not perhaps,as was routinely the case in past seasons.
One change I would have liked to see but which I don't think has been addressed is that in the case of a "free ball" for front foot no-balls.I would suggest that the field should remain as it was and not allow changes to try to minimise the run scoring potential.
Shorterned hours of play , why didn't they stick a coffee break in in the morning as well !

A lot of revenue at many county games is garnered from those who "do a couple of hours after work " , generally with friends at the grounds . Shorten the days and this becomes unworthy of the travel etc .

Far from shortening the County day to match Test conditions maybe the ICC should look to up the Test overs per day ? Hang on . no point , few of the Captains in the world manage to get the overs they are currently asked to bowl in in time so to ask for more wouldn't be possible .

No ball change in the P40 , well it is only 6 overs left with the old one , saves on cost.

Agree with dumping technology for now , until it is avalible across the county system at all grounds and proven reliable.

Points penalties for poor wickets , much better penalty system , two poor pitches in a season could see any side relegated in the P40 or failing to get out of the group stages of the knockout competition .
dpressed
09/01/2008 13:11
I'm really against the shortened days .... getting out of Headingley/Leeds at 6 (or even 5:30 in September) will be horrible. How long before county cricket is down to 90 overs a day?


---

----------------------------------------------------

And it could be Geoff and it could be John
With a new ball sting in his tail
And it could be me and it could be thee
And it could be the sting in the ale
Sorry, only registered users may post in this forum.
More Yorkshire CCC headlines