Pro-Arch cricket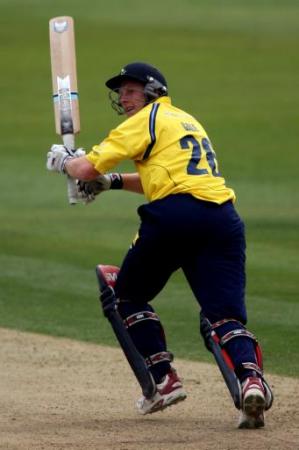 By Richard Watts
January 12 2008
Yorkshire head for Abu Dhabi in March to take part in the first Pro-Arch 2008 pre season circket tournament. The ARCH Trophy is a unique sporting concept organised by Sport Arabia Ltd and taking place in the UAE from October to April targeting a wide and diverse range of participants, from professional to amateur and across numerous age groups and sports.
Pro ARCH 2008 is a 12 game series of day/night 50 over cricket matches played between Lancashire, Sussex, Essex, Yorkshire and Somerset County Cricket Clubs as well as the UAE National side, with some of the finest players in professional cricket taking part. Eight of the matches are taking place at the prestigious Sheikh Zayed Stadium in Abu Dhabi.

The stadium cost $22 million to build and is arguably one of the world's finest cricket grounds. It was opened in May 2004 and can accommodate 16,000 spectators.

Ali Al Hosani, Director of Promotions at the Abu Dhabi Tourism Authority said, "Abu Dhabi is fast becoming a top destination for sporting fans. Pro ARCH cricket has joined the Abu Dhabi Golf Championships and, from 2009, Formula 1 Motor Racing in becoming important fixtures in the Abu Dhabi sporting calendar. Abu Dhabi welcomes the Pro ARCH players and supporters and we look forward to hosting many more of these events in the future."

James Kirtley, Director of Sport Arabia said, "We are extremely excited about bringing this event to Abu Dhabi for a second year running and look forward to showcasing this fantastic emirate to the worlds' Cricket fans."
View a Printer Friendly version of this Story.
Pro-Arch cricket
Discussion started by Unofficial Yorkshire CC , 12/01/2008 09:04
groovyshortlegs
13/01/2008 17:53
Is that James Kirtley the bowler who is director of UAE cricket?
groovyshortlegs
13/01/2008 18:35
Thanks. He's still on Sussex's books isn't he? Is this just his winter job, or has he left them?
He didn't have a good FC season for them, but his one day bowling was good when he was there.
Given Rana's move, I would have thought they wanted him, even if he isn't as young as he was.
dpressed
13/01/2008 20:03
If Kirtley has anything to do with it the competition will probably be like his arm ... i.e. bent !!


---

----------------------------------------------------

And it could be Geoff and it could be John
With a new ball sting in his tail
And it could be me and it could be thee
And it could be the sting in the ale
Sorry, only registered users may post in this forum.
More Yorkshire CCC headlines