Get Yorkshire on the Radio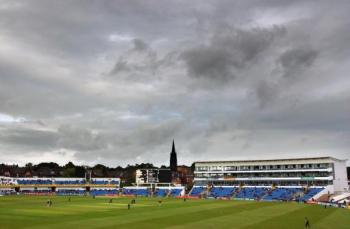 By Richard Watts
March 1 2008
Yorkshire fans site the Corridor of Uncertainty are re-launching their campaign to get Yorkshire on the Radio. Last seasons campaign helped towards the club starting some radio commentary but coverage of Yorkshire continues to be ignored by the BBC.
Speaking for the Corridor, site adiminstrator Richard Watts said "it was great that the club started to provide some commentary towards the end of the season but the goal is to hear live commentary on the BBC as happens with the likes of Surrey and Middlesex. BBC commentary is much easier for fans to access. Last year we completed an online petition to "get Yorkshire on the radio" and although we approached the BBC we had no positive response. We will try again this season and would encourage the club to get BBC coverage of all Yorkshire's matches".
Fans can sign an online petition by visiting the Corridor of Uncertainty message board.
More Yorkshire CCC headlines
Yorkshire CCC Poll