Somerset v Lancs Part Deux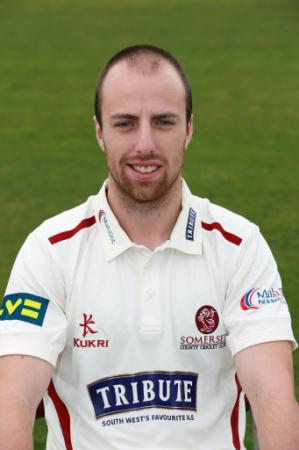 By Farmer White et al
September 14 2017
A good performance which has to be split in two for our mobile viewers because of the number of posts. Cold but dry morning at Taunton and Jack Leach is already on at 11:30 to discuss the Lankies ability to play spin on this Third morning. Tanks to Bagpuss for starting the second thread and thanks once again to Farmer White for the front page description of the second day.
Special Edition at the request of Somerset LalaLa…

The Farmer's Highlights of Day 2

No appointments today so it was straight to my perch at the windy end of the top of Somerset Pavilion although from the gale that swept the Terrace all day I imagine those at that end of the seating would contest my claim. I was there for the start to see Jack Leach cut McClaren beautifully to the Caddick Pavilion and then, in the next over apparently almost literally hold his bat out horizontally to dry only for the ball to fly up off the top edge and Somerset were all out for 335.

Lancashire needed 186 to avoid the follow on. 186 all out is the first cricket score I can remember with certainty and for that reason and perhaps because of what followed it always reappears in my mind when it comes up in a match. Given what followed I hope it has no resonance for this match. England made it in the first innings of the Edgbaston Test against the West Indies in 1957. Sonny Ramadhin took 7 for 49. West Indies replied with 474 all out. England were doomed. At least they were until Peter May and Colin Cowdrey decided to play Sonny Ramadhin and Denis Atkinson, off break bowlers both, with their pads if the ball was outside the line. In those days a batsman could not be out lbw if the ball hit him outside the line whether he was playing a stroke or not. The result a fourth wicket partnership if 411, the match saved and figures for Ramadhin of 2 for 179 from 98 overs. Thereafter the spell he had held over England's batsmen thus far in the 1950s broken.

But, as they say, I digress. Lancashire started with 6 runs in occasional singles turned to leg or leg byes. Nothing much seemed to be happening apart from Overton and Groenewald powering in. There was no apparent movement so I walked over to the Terrace for a look from directly behind the arm. I had just got in place when Davies edged Overton, beaten by the bounce I thought, straight into Trecothick's hands at second slip. 6 for 1. The last ball of that over going past the edge of Livingstone's bat. "Ooooh" came from the crowd. It was that sort of ball.

I watched another Overton over. I could see no swing. He was angling the ball in to the batsmen perhaps helped by a scintilla of movement off the pitch. Perhaps not. The score reached 7 for 1 off 10 overs as Groenewald took his turn to go past the edge of Livingstone's bat. Leach replaced Overton at the Somerset Pavilion with Trego coming on at the River End. Apart from an over from Leach from which Livingstone took 8 Lancashire were being corralled by the bowlers perhaps helped by Hameed's style. He had reached 4 not out from 19 overs when Trego bounced him, Hameed pulled, top edged, and Bartlett ran in from Gimblett's Hill to take the catch. "Fancy prodding for 19 overs to do that" someone said. 22 for 2.

Livingstone had been trying to move the score along and having crossed with Hameed immediately drove Trego for 4. Croft then took boundaries off Trego and Leach. 39 for 2. Lancashire looked determined and focused on regaining control. I wandered back to the Terrace to see how much Leach was turning the ball. I had no sooner lined up my eye than Livingstone charged Leach and edged him to Overton at slip. 39 for 3. Another bonus point and a visitor from Mars might have been bemused to be told it was Lancashire that had entered the match with a sniff of the Championship and Somerset staring in the other direction. After their innings of yesterday and this start Somerset were now at least looking up the table with some hope.

Looking behind me I saw a huge black cloud slipping by, dropping rain no more than a mile or so from the ground, and leaving a few spots on the Terrace. The weather has its own ways of letting you know it can, if it chooses, always have the last word in a cricket match or even on a season. Bess must have seen it as he came on at the River End. Almost immediately he induced Croft to edge him hard to the right of Overton at slip. The ball bounced a couple of feet in front of Overton and flew off the turf. Overton took it cleanly, a not entirely common occurrence in the slips when the ball bounces. Almost more impressive than a catch as far as skill and reaction are concerned. Overton is not often kept out of the game and he seems to be hugely enjoying his cricket. Somerset supporters certainly are.

Croft responded by hitting Bess over his head for six and accelerated a little up to Lunch which Lancashire reached at 61 for 3 off 30 overs. Somerset had edged Lancashire on the first day and they had done it again on the second morning. Lancashire had now been behind in the game since Somerset recovered from 105 for 4 although now even that did not look a bad score.

With lunch came the rain, the third team in any cricket match. Like Lord Stanley at the Battle of Bosworth it can often be decisive depending on which of the other two sides it decides to favour. Let us hope in this match it does not favour the Lancastrians as Stanley did at Bosworth. When the heavens did empty they did so for twenty minutes with such force thoughts turned to whether we might start before tea rather than after Lunch. I was trapped under the balcony of the Somerset dressing room for the duration. The leaden skies suggesting there might be no more play for some time.

It was time to discuss all matters cricket as I gradually circumnavigated the ground. Somerset's extended loss of batting form this season. Generally inexplicable. The Championship being played mainly in late spring and early autumn. Everything from inexcusable for cricketing reasons to unavoidable because of cricket's existential dependency on broadcasting rights and T20 gate receipts. Tom Abell's late season renaissance. Wonderful. The growing force that Stephen Davies is becoming. A relief after his start. Contract renewals and endings. Which spinners will England take, as opposed to which one do we think they should take, to Australia? Perhaps Mason Crane because there seems to be a theory that a leg spinner is essential in Australia. Or perhaps not.

Stoppages for rain and the constant disparity of view between Umpires in the middle of the conditions and spectators beyond the boundary on suitability for play an inevitable item of debate. I am less critical of Umpires on this point. I have never forgotten an injury I witnessed to a player on a wet outfield at Taunton some years ago which left me feeling numb. I do though think more and quicker information could be given to spectators during weather interruptions. Spectators cannot know the state of the outfield at the edge of the covers for instance. Glorious sun does not necessarily mean a safe outfield. Only the Umpires can judge that. Whenever there is a delay, whether it is at the cricket or on a train, lack of information always fuels discontent.

And so on until the final inspection at the end of which Umpire Nick Cook was seen talking to a member of the ground staff and then hurrying off the field with a purpose the reason for which became clear when we were back on within ten minutes for a long final session. Helped by a spinners' over rate, in the end, the equivalent of 76 overs were bowled in the day. Given how damp the outfield, at least just inside the boundary had been at the start, that was probably as good as it could be.

And now to that glorious final session. I had only managed to reach the old Stragglers area on my circumnavigation by the start of play. Chanderpaul and Livingstone looked to be re-establishing themselves when discussion turned to Jack Leach. He was not looking particularly troublesome to the batsmen as so often he does not. Then as so often happens when he is looking like that something happened and Chanderpaul was gone. Caught at short leg by Trescothick. 82 for 4 and Lancashire's three best batsmen back in the Pavilion.

I took the opportunity to carry on back to my perch. I am inclined to dawdle on my circumnavigations and I heard the appeal that sent Croft back to the Caddick Pavilion and the cheer from the crowd that confirmed it from behind the Somerset Pavilion. I sometimes think I take more wickets from behind that Pavilion than I do from the top of it. Caught Davies bowled Overton according to the scoreboard. 86 for 5. Still 100 short of my 186 talisman. I would have been over the moon at the start of the day for Lancashire to be out for that. Now I prayed they would get nowhere near it.

Vilas promptly provided the first answer to my prayer. Groenewald forced him into an inside edge for 2. His immediate response, the very next ball, was an airy drive at one which Groenwald had sent slightly wide, Davies the grateful recipient of the largesse. 99 for 6. Leach continued to look innocent until Parry made an awful mess of playing back and the ball made an awful mess of his stumps. I am not sure how I would react if Jack Leach offered me a smile as innocent looking as some of his wicket taking balls. 108 for 7. With that wicket he had done it 100 times at Taunton in first class cricket.

I am a restless soul at the cricket so I took myself off to the Terrace to see how Bess was doing at the other end from the Leach mayhem. That was the end of TE Bailey who charged down the wicket in a fashion that must have had his erstwhile namesake turning in his grave. You do not offer Stephen Davies stumping chances like that. 111 for 8. By now the Jack Leach Stephen Davies combo was unstoppable. Another catch behind off Jarvis. 112 for 9.

And so started that orchestrated last wicket ballet of modern cricket. Whenever Ryan McClaren, the only batting survivor of the mayhem, was facing in the first four balls of an over back to the boundary went the field offering a single no-one expected him to take. If he was still there for the fifth ball in came the field. It would be interesting to know how often this tactic bears fruit. I am not sure it always does. Yesterday seemed to my mind a typical example. McClaren usually managed the single off one or other of the last two balls and the occasional boundary and the one over where Parkinson was trapped at the batting end at the start of an over, from recollection, he saw off without too much difficulty. In the end the partnership netted 21 runs .More than the preceding four wickets which had fallen to attacking fields put together. I do wonder if continuing to attack the batsmen with every ball especially where the wicket is being helpful might be the better tactic.

Still 133 all out was a result Somerset supporters could only have dreamed of at the start of play and we were all on cloud nine. Or would have been had there been any clouds of any substance to be on for the evening was bathed in sunshine although the chill wind reminded us of the month. All around me were for enforcing the follow on particularly with so much rain forecast. I was just glad the decision was not mine.

And so to the close with Lancashire still 174 behind with ten wickets still intact. There were still signs of help for the bowlers. Stephen Davies looked very disappointed to have juggled and dropped ball moving away from him off Jack Leach's first ball. Had his namesake edged it? Earlier one seemed to drop just short of Trescothick off Overton although one or two wondered if it might just have carried. Another off Leach dropped well short of slip. Tantalizing.

A thought ahead of the last match of the season when light may be a worry. The shadow of the flats reached the centre line of the pitch at 17.53 although with the sun still bright as it sank light was not an issue at the end of this day.