Happy As Larry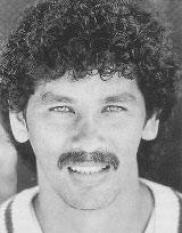 No Place like Gomes
By Adelaide
January 13 2012
Adelaide reports on one of his early cricket memories from 1975. A thrilling B&H semi at Egbaston. The drama started on his journey and continued throughout this classic match. Some interesting names come up that are blasts from the past that may jog our memory. A compeling read.
Not my first match by more than a decade, but the first match I went to on a Seaxe Club coach – the Benson & Hedges semi at Edgbaston in 1975.
First problem was having to pick up the coach in Hendon. I made it by the skin of my teeth at the due time, but – of course – the coach was late, so I was worrying that I had missed it. The coach driver had presumably not been to Edgbaston before as he took us round the M6 and down the Aston Expressway. At one point I swear that the coach scraped its sides on a narrow flyover that was probably intended for cars only.
By the time we got there, the match had started and I piled in with the rest of the coach to what turned out to be the Members' section, which I was not really entitled to be in. I think that conditions initially were a bit murky and Middlesex were in some trouble at 57-3 as Larry Gomes (of "Enfield cricketer weds" headline fame in the local paper) joined Clive Radley. The scoring rate was low. Eventually Larry Gomes broke the shackles with a couple of delicious late cuts off Eddie Hemmings. The scoring rate picked up, the sun came out and with help from John Murray we got to 247-8. Radley's innings was absolutely typical as I recall, working the ball around early on and going for it towards the end. He went down in flames for a fine 103 on the boundary near the end. By this time I had moved into non-members' areas and I distinctly recall one Bears supporter celebrating this dismissal as if it had won the match (at that stage it was almost irrelevant).
To be honest it did not look like a match winning total against an extremely strong, extremely West Indian batting line up it and looked even less like it as John Jameson and Dennis Amiss put on a century in quick time. For the Warwickshire innings I was out in the (by now very hot) sun amongst the Brummies and I was thinking "OK, let's have a beer or two, soak up the sun and get home." Martin Vernon particularly suffered but he did dismiss Rohan Kanhai and John Whitehouse as they (slightly) subsided to 168-4. Phil Edmonds and (perhaps more surprisingly as he was inexperienced at this stage) Larry Gomes bowled extremely economically but Kallicharan and Deryck Murray got them to 229-4. At this stage I think less than a run a ball was required. But then both were out, and it got to (I think) sic required off the final over, to be bowled by the great John Price, who was getting near the end of his career. Perhaps he was getting dizzy from his eccentric run up, apparently designed specifically to get round club cricket restrictions on the lengthy of bowlers' run ups.
And what an over it was! Eddie Hemmings clean bowled, two run outs. I think the only runs scored were two off the final ball. So, an amazing victory by three runs. The Brummies around me were not very pleased, but that did not stop me celebrating!
Man of the match was Larry Gomes for his fine all round performance. On another day Clive Radley might have got it, but to my mind Gomes had changed the momentum of the match with both bat and ball, so it was well deserved. I can't say I remember much about the aftermath in the pavilion bar and the journey home, but I had a splitting headache by the time I made it.
As always, the scorecards bring back memories. Why was Vernon playing, instead of Fred Titmus – was Fred injured? I had completely forgotten Bill Bourne. Steve Perryman I remember rather better (due to his name no doubt) and Steve Rouse is presumably the same man who is a member of Vic's fraternity. John Jameson was a fantastic player to watch and David Brown such a full-hearted bowler.
The final? Ah yes, Leicestershire. Phil Edmonds hooked Graham McKenzie for six first ball but that was as good as it got, apart from a steadfast performance form Mike Smith. I think that was the match when Norman McVicker got cheered for both four good wickets and producing a bright red handkerchief from his pocket. But we had got to Lord's (if you see what I mean) for what I think was the first time, and I like to think that the foundations of the following season's Championship success were in the process of being laid down that year.
Now, somebody was telling me something interesting about the border between Warwickshire and Worcestershire…