Morgan Report with a Little Bit of Corrie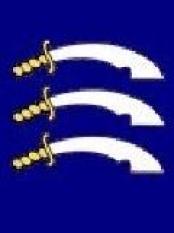 Middlesex Til We Die
By Barmy Kev
March 26 2012
Unfortunately the comments of AGM's are for within the walls of the room and do not permit any repetition our club affairs for the public domain. I can only apologise that MTWD cannot report on the clubs variable fixed assets. However, there was a Forum In Disguise to follow and we had a panel of Richard Scott, Angus Fraser and Corey Collymore (without dreadlocks, who Gus originally thought was our new signing) that can be reported on.
The 1st question was. Given we won Div 2 championship why was there no trophy on the panel's table. Later Richard Goatley bought it in room and placed it on the table to muted applause.
Lower Pav asked 2 questions, never asked before by him. He asked about prioritising 20/20 and the effect of hosepipe ban. Both answers watered down. We are a close, but not definite, to a signing that may not be a total surprise. Hosepipe ban not relevant for Lords and Vinny said there is something in place that will give out-grounds no reason to worry.
When asked about extra level required between Div 1 and 2 the question was passed to Corey. After long pause he indicated not a problem. Then asked about the change from Tiffex Ball, Corey hesitated even longer and said, (Sorry I can't do the laid back Caribbean accent) "A ball is ball". This was met with relative massive applause. He followed on by saying whatever the ball "the key is putting it in the right place".
With little interest in giving the panel a hard time the miniscule forum was coming to an early conclusion. As about close with most ready leave for the party , not me despite the temptation, someone asked about Eoin Morgan's role in side.
Answer was. Eoin approached Richard Scott and they spent two weeks together working on his technique and his stance when playing spin. The training with him has been positive and Eoin is in a much better state of mind than when started. 5th May after the IPL and if available for us Eoin will be picked. (Editors note: I feel we just need to try embrace the idea of this selection dilemma with a rejuvenated England International in our side. On saying that this may not sit easy with all here.)
And one question for the road by Ken PR. Will Gus run the London Marathon in Middlesex colours? Unusual for a forum, but there was a lot of waffle before we reached the answer which was "no".
The party followed with the usual careless whispers which as evening started will remain with the walls.