Final Day of the Season. Was this Pie on the SKY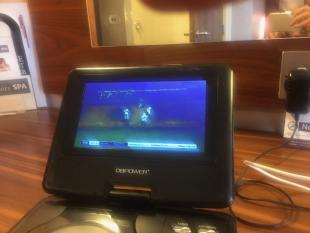 Who won?
By Barmy Kev
March 19 2017
Kev describes that tense memorable final day of the season. If you don't know the result I suggerst you don't scroll down straight away.
In mid winter, I'm watching a DVD of the final day of the County Championship season 23rd September 2016. It's cold outside but there's glorious sunshine at Lord's through my DVD player.
SKY pundits still feel Yorkshire are favourites, but they are also saying it's a flat wicket so something will be probably be set up and who knows. The talk is all about if Middlesex don't lose early wickets when are they going to declare and what kind of target will be set. There were many moments where the tense bar at Taunton was featured.
After one hour no wickets down Rob Key described the match as a "slow burner, let's wait for fireworks at the end." There was a gradual consensus including Charles Awful eventually that what is happening now is irrelevant it's all going to be down to the last session. Gubbo out for just under a ton and AC making a ton didn't really matter for the bigger picture. Eski taking 27 balls before he got off of mark to slow hand claps from a minority in the crowd. As runs were starting to be piled on the Lower Tav were heard through the DVD player to be more vocal.
I will cut the chase here as many found this painful. It lasted 9 overs where I fast forwarded the declaration bowling and batting that caused a few Middlesex die hards to walk out. Sadly for them they missed what was to follow.
Forget about the previous 9 overs and what has hapened for the whole season, it's down to Yorkshire needing 240 off of 40 overs and we need 10 wickets to win the title. If neither happens it's Somerset. Like I felt at the time, SKY thought this target was generous.
Yorkshire got off to a good start. Just below 6 an over 27 put on before the first wicket. Willey promoted to three there's a 5 thanks to 4 over throws which made me cringe regardless of what may follow. Eskanazi takes brilliant catch over his head to dismiss their pinch hitter. More wickets with run rate still around 6 an over. Suddenly this looks a good declaration.
The dangerous Bresnan reaches a 50. Yorkshire are 153-4 8 an over needed , this league could still go three ways and SKY reckon we are outsiders. The turning point Bresnan out LBW a close one but correctly given from replay, I can hear myself chanting TRJ name. Chanting getting progressively louder from Lower Tav as Yorkshire are struggling to score. Then some boundaries in between another wicket. It's still too close to call.
7 overs left 63 to win we need 4 wickets. At this stage I would like to be a Somerset fan, especially as Yorkshire struggling with run rate. Final ball of TRJ over with Yorkie further behind run rate Rafiq whacking in air easy catch. Of course Yorkshire can't shut up shop. By the way it's announced at this stage Hampshire are relegated.
Take a deep breath everybody. Hi Fi takes another next over. Then TRJ steaming in 2 more with Sidebottom's stump flying into thin air (not realising this is a hat trick). We are Champions. YESSSSS!
I enjoyed watching celebrations and had another one myself. Everyone in commentary box now saying how much Middlesex deserved this and what a great advert this match was for County Cricket.
It was great recapturing those moments. I won't watch DVD again as my blood pressure couldn't take it. Thanks for the Leprechaun for the birthday present, which I'm happy to share
Meanwhile roll on season 2017.
We know what we are, we know what we are,
Champions of England, we know what we are.