Our Christmas Gift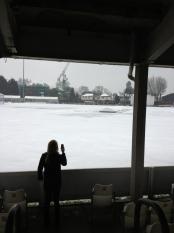 By London Leprechaun
December 19 2017
Our Christmas gift to you all
is another spot the ball competition after the roaring success of last year! This time we hope it is a bit easier as the squares are a bit bigger - honest.
This is the link to an online PDF. Any problems opening it online let me know and I will send it to you.
As ever use your cricketing skill and educated guesses to say whuch square the ball is in Apologies that not all the pictures and grids are of the highest quality.
The same square may be the answer in more than one picture.
Have fun and please send your entries either by message to the Leprechaun or to the MTWD email. Kev has promised not to look! Please DO NOT post them on this thread.
Closing date some time early in the New Year.
Enjoy and Good luck