Billy Don't Be a Hero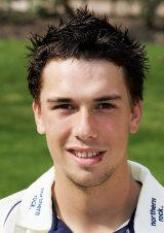 almost a hero
By Primrose Hillbilly
September 22 2018
How're you doing?" he said. "I hate you. Where are you?"

"I'm in the Upper Warner observing from there."

"Good ," he said, "I'm watching on Ceefax. How do you feel about doing the report?"

I'd been woken twice in the night by the rain drumming on the windows, so was reconciled to a delayed start.

However, things just fall into shape, the sky cleared, and it came to me : If the call was going to come in, if the email was going to arrive by now, it would have done. Carpe Diem. Life is not a dress rehearsal. Do it. So, out the door, over to NW8 asap, and make the most of the Middle's last day at Lord's.

"Ok, but no moderation ..................."

"You fiend, you know there is no one else ........."

So, .........these are the breaks, .............


Once through the charming security guys on the North Gate – try this - see how their faces light up when you say, "Thank you for keeping us safe",.............a speedy march to watching an over through the gap in the Lower Compo, with Derby 5- 0, so conclude that Mala had made the first positive move, and declared overnight. Sparse crowd, even in the Big Red.

Make my way to the Upper Warner, where some familiar faces were sheltering from the wind still gusting over the ground, but with warming morning sun. Tim and La Bamba – to Harry, but Bambino to others in the team - open for us. Derby get going, with Billy the Snail and Reece equally as active, and from here I refresh my memory from the printable texts I sent to my Moderator.

Derby must have known it unlikely they would succeed, but couldn't sit on the splice all day, so had to play their normal game, and take what they could. With that in mind, Reece fastened on a deliberately high Tim Murtagh bouncer, and hooked it to the Tavern, where El Bambino grabbed over his right shoulder, tumbling over as he did.

Harry replaces Exeter University's finest Theology student, and runs in with real intent, working up some good pace, backed by his usual great accuracy. My goodness he's responded to the challenges of this season, always on the money, always giving it his all. A ball in his first over thumped into Madsen's pads, catching him on the crease, and it was about as plumb as the feller that the stand we were sitting in was named after. Madsen knew, and off he went.

While this was happening, our old boy, Billy Godleman was showing he had developed some shots during his time with Essex and Derby, a cover and off drive in particular, and even when two short extra cover's, backed up by mid – off, were set for him, he showed he was equal to this, and threaded one four between them all. He bats with a very open stance, and as he is quite a big lump now, crouches far over, but with a very obvious gap between hands on the bat handle, with the bottom hand right down on the splice. - Maybe not a snail, more a very active crustacean – a crab, a crayfish even? He was seldom completely becalmed, taking whatever was on offer, a single here, then another the next over, a dab for two, and always looking to get the maximum for his stroke. There is something of the ruthless accumulator in him now.

Andersson replaces Tim, and his whippy action and high bounce produces a thin edge through to Robbie White to account for Hughes.

My moderator texts back to say, "The ping in my pocket from you is a great feeling", and I respond with the hope that we might later reach a joyful conclusion.

"Oh, good," he says, "so glad you've reconsidered. - Try not to abuse too many people."

We lunch with Derby not out of it on paper, but in reality, much more unlikely to survive than when they started. Angus Fraser makes a presentation to Mick Hunt and a colleague in front of the Pavillion, to thank him for his 49 years of preparing the pitches at Lord's on which we had played. I move to the Grand Stand to try to get the last of the season's sun, while still sheltering from the blustering wind.

Tim returns at the Nursery End, and removes my moderator's preferred accompaniment to crispy duck with Robbie White's assistance. ( moderator note- was hoping he would be plum LBW) How is he? Hossein ! He's Out ! Robbie is already a vocal presence in the field, and is a much more apparent and energetic presence in the field, running up to and past the stumps to take throws and be involved with his fielders. A good assertive focal point. His keeping to our quicks is smooth and undemonstrative, and he moves with ease. I cannot opine on how he keeps to spin, as Mala only bowled two overs of his leggies, and took himself off just as he seemed to be hitting a good length, which was a shame.

Critchley began confidently, and is a clean, smooth stroke maker. However, well done Robbie White. He comes up to the stumps to El Bambino, stopping Critchley from batting out of his crease. Ethan hits him half way up the front pad, ............ Badaladadala ............and as he bowls gun barrel straight, no surprises when the finger goes up.

One of Billy's drives creates a slight moment of comedy, as two of our guys go after it down the slope; the first intends hunting the ball down, diving and pulling it back in for the second to stay on his feet and throw back. First man dives, and flips the ball back, so it runs parallel to the rope, a few inches in play. Second man in stoops and misses it, just brushing it with his fingers, ........needs to stop, retrace his steps, but in so doing, falls over pushes it back whence it came, only to hit the rope, so.........signals four. The two high five each other as they regain their places.

Emphatic dismissal of the day : Jimmy "Wonderman" Harris. You are the Man !!!! Harry steams in, he winds up, he delivers a thunderbolt. It goes through Wilson, it beats him all ends up and BAAAAAAANG shoots off stump out of the ground as if rocket propelled.! Ain't no doubt. It goes back a yard or two, bolt upright in the air, as if suspended. I make the two handed square signal for a tv review, which some seem to enjoy. Harry, in case you are in any doubt, we love you.

At tea, I observe that ritual we have seen so often and taken for granted, but a bit poignant : the groundstaff brush the dust off the wicket, re-mark the creases and generally ensure the surface is ready for play to continue, presided over by Mick Hunt, and for a time the ground staff gather at the Pavillion end of the wicket and listen as he talks, making a couple of points towards the lowest part of the ground. He walks off, having handed over the pitch back to the umpires and players for the last time in a first class match, and I am the only person to clap him off, as no one else seems to appreciate the significance.

First ball back, that ruthless assassin, Tim Murtagh is back in the groove, Dal does not dally, and Tim's standard method of appealed despatch is confirmed by umpire. "How did he get you?" "Oh, LBW, nipped one back off a length" "Same here". ...................I bet that's a pretty good club of members by now.

Ethan takes the other end again, and Viljoen's firm, hard hands see him push at another dead straight one, returning a few inches off the ground. Our man hurls himself forward in his follow through, and snatches it just off the turf – two or three inches; no more, and Viljoen stands momentarily, as if not believing his eyes. Me neither. What it is with this amazing, young, positive guy?

Billy's steady and remorseless accumulation has seen him to 95 by now, and a sort of really uneasy shuffled rush down the wicket, - and a stroke akin to a firm long stroke with a broom to a pile of late autumnal leaves - launches the ball over long off, and gets him through the rest of the nervous nineties in one. It seemed to mean a massive amount to him, as he looked heavenwards and made signs there too. Well done that man. Captaining a side, opening and holding the batting together cannot be easy in any county, let alone one with limited resources. I remember that when he first came on the scene, his profile mentioned that his Dad was a London cabbie, and used to drive him to practice sessions. Perhaps it was he whom Billy was hailing?
.
Tony Palladino came out for his last innings and soon went back again, walking without the umpire needing to opine. By now, the shouts of "Come on The Middle" are starting.

In he comes, like a fox in a hen coop. Tim Murtagh, .......bowling at the #11.......... Yes he is and did. Bowled. Job done.

A vaguely muted atmosphere, given that we had nothing to play for, but a win is a win, and if we just concentrate on how we win the next one, we'll be heading in the right direction. We have Max Holden, Martin Andersson, Ethan Bamber and Robbie White all in our first team. They all contributed.

All we are saying,........... is give youth a chance.