Colly dropped from Test team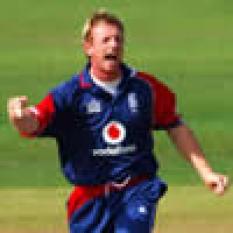 Dropped
By Jon Steer
July 18 2008
After 33 consecutive Test appearences for England Paull Collingwood was left out of the starting eleven for today's second test against South Africa. Andrew Flintoff and Darren Pattinson come into the team with Sidebottom missing out through injury.
Colly has endured a run of poor form in the Test team this year, and was always likely to be the one to make way for Andrew Flintoff's return. Any other decision would have left Flintoff as part of a four man bowling attack despite not having played a test match for 18 months.
With changes to the test team a rarity at the moment this could be the start of a lengthy absence for Colly. Durham fans will be hoping that Colly can return to form in the county championship.
More immediately, Durham will be waiting to hear from the ECB concerning Colly's availability for the Pro40 match at Middlesex on Sunday and the re-arranged Twenty20 quarter final against Glamorgan on Tuesday.
More Durham CCC headlines
Durham CCC Poll