It is Sussex but not by the Sea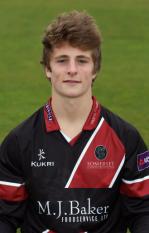 By Grockle et al
July 30 2016
The last home game of the 50 over regional league games and the chance of clinching a home quarter final place if we win this one. The side may be a little jaded by the trip back from Southampton last night although many were rested with this game in mind. We have also lost our Dutch contingent with Johann Myburgh out injured and RvdM and Van Meerkenen out on national duty. As I get there around midday it is not going well with 4 wickets down and less than 50 on the board.
v SUSSEX @ Taunton Saturday 30 July 2016
Coverage on SK
A beautiful day in Taunton with an excellent crowd for the last 50 over regional match here. We have a chance of booking a home Quarter Final if we win today but after an evening in Birmingham it doesn't look good when I arrive as we have lost Allenby, Trego and Jayawardene for less than 50 runs after winning the toss and putting ourselves in to bat.
The side is;
Allenby, Abell, Trego, Jayawardene, Hildreth, Gregory, Overton C, Davey, Davies, Groenewald, Waller
A good crowd is watching a game where players are getting in and then getting out except for Tom Abell who is holding his end up while others are losing their places too cheaply. The 100 is up 2 balls into the 20th and hopes start to build that Hildreth can stay with Tom and get an innning moving, He goes to 50 off 61 balls with 5 fours but almost straight after when James is LBW to Briggs at 117 for 26. Four down and er are into the soft underbelly after Gregory because we are a main batsman down because we have lost the Dutchmen to injury and international duty.
Lewis starts confidently but he gets in and then flips the ball behind as soon as Sussex re-introduce Shahzad and we are 142 for 5. Josh Davey is promoted after his heroics against Middlesex but at 160 he chops on with 32 overs gone. We will be struggling to see out the 50 overs at this rate as Ryan Davies is sent in to help Tom keep us in this one and get us to something over 200. It does not look good at 182 for 6.
It gets no better as Ryan shows that batting naivity again trying to pull a short ball from Archer, he top edges to Luke Wright for 10 and we are 182 for 7...200 looks hopeful at the moment I am afraid.
The great is though that we see Tom Abell's first 1 day hundred off 107 balls with 1 six and 9 fours. This happens just after a Cove single takes us over 200. After 43 we are 217 for 7. But Cove doesn't stay. Briggs fires one in flat and quick at the same time that Craig gives himself room to cut square. He misses, Briggs doesn't spin it and he is bowled for 19.' 223 for 8 and not what we wanted. Tim Groenewald is the next man in and takes us into the last 5 overs at 229 for 8.
Unfortuntately Tom becomes victim to a good piece of fielding and is run out by a direct strike from Finch at the end of the 46th. 232 for 9 and Max is the last man in. Just keep getting Tim on strike Max. Excellent innings from Tom with 106. Saved our faces today but this is still not a good total to try and defend.
The 48th over is up with 13 needed for the 250 and that is where we end with a middle stump yorker from Archer 5 for 42. 237 is NOT enough.
THE REPLY
Salt and Joyce open for Sussex with Cove bowling a tight first from the New Pavilion. Then Josh gets Salt LBW with his second ball to give us the start we needed at 1 for 1. No other earky stuff and Sussex are 23 for 1 after 5 - the scoreboard gave up at 10 for 1 3 overs in and we are taking our info from SKY predently. Good close fielding on the pitch bit we need wickets to make any mark on the visitors ability to walk this with about 10 overs to go. Finch looks solid and Joyce is just happy to wait.
And then we HIT THE STUMPS!! Tom Abell picks up a ball on the floor from Finch and in one fluid movement pipcks up and throws destroying the stumps before he gets up the other end. Don't watch the fielder Harry!! 25 for 2 Brilliant!!
Somerset continue to leep it tight and after 10 overs Sussex have 36 for 2 and we introduce Lewis to bowl the 12th. The visitors pass 50 in the 13th but Tim Groenewald gets his 500th wicket in all formats with Luke Wright's scalp at 59, caught Max Waller.
Nash is the next man in, and the next man out as Lewis gets him to snick behind in the 16th and it's 66 for 4 Presently Tim G has bowled 5 overs and recorded 2 for 7 as he has the major wicket of Ed Joyce at 72 for 5 in the 19th. Chris Jordan and Ben Brown are the last real batting partnership and then we are into the allrounder bowlers who bat a bit.
With 76 runs up at 20 the bowlers are doing a materful job. Pete Trego comes on for the 22nd and nearly gets Jordan with a leaaxing edge which just falls short of Max. Tim G is still bowling like a demon with 7 overs for 20 odd and 2 wickets. He is a real asset when he gives us one of these spells.
He keeps it going as he bowls Ben Brown at 93 for 11. The man is on fire and he nearly has Archer first ball. The 25th over goes for 1 run and a wicket TG 3 for 21 off 8. But he is not the only one because Trigger then gets in on the act and has Jordan for 12 at 95 for 7. Ryan Davies has been very very tidy behind the stumps today standing up - people say he has ability well he's had a very good day today with the gloves.
Tim G takes on the 29th and the 100 comes up before the excellent Somerset man finishes with 10 overs, 0 maidens 3 for 30. Very very good bowling Mr Groenewald. No Max Waller yet but we have Sussex at 108 for 7 after 30 overs. Nut I post too soon as MW comes on at the New Pavilion for the 31st. The two bowlers will look to score off him. He holds them for 3 balls before Archer sixes him onto the Ondaatje roof. 116 for 7 without the 6 that wasn't bad actually.
Trigger continues fromt he River and he has only gone for 12 off his 5 overs. Max goes for 6 but there is a need for a couple more wickets to get this one home. 17 overs left needing 114. It's certsinly possible if the Sussex tail keep their heads. We could be on the receiving end of what we did to Gloucestershire earlier in this competition. Shahzad and Archer have to stay together for that to happen. 126 for 7 after 34
During the 34th a difficult catch from Archdr is dropped by James Hildreth. Craig is re-introduced in the 35th and Shahzad also gets a life as Tom Abell who has done nothing wrong all afternoon misses a fairly decent catch. It's getting into 'squeeky bum' territory as Mahela just doesn't get to a Trescothick stand slap. After 36 it is 137 for 7 needing 100.
The ex ellent 8th wicket partnership reashes 50 with Archer on 33 and Shahzad on 23. It continues to cause problems as Archer smokes Pete into the Somerset Stand in his next over. Jim Allenby brings Josh Davey on at the New Pavilion and he keeps it clean nd tight with only 3 off his 39th. The skipper then changes ends with Max and is rewarded with Archer's wicket, bowled with ball 3 for an excellent 35. 156 for 8. We are down to Briggs and Beer and this game is there for us to lose now. But you know we can do that without any real problem.
Josh continues and holds his line. By the end of the 42nd they have 165. Pete nearly takes a diving beauty on the Caddyshack boundary. It's a six bit he got his fingers to it.
At the end of the 43rd it is 175 and they need 63 off 7. 63 off 42. Shahzad goes for broke off Max gets a leading edge and is caught by Tom diving and just getting his fingers under it. 175 for 9 and an excellent fighting innings from Shahzad comes to and end with 39 to his name. Well done sir. 178 for 9 after the 44th.
Lewis takes the 45th from the New Pavilion, not the most 'supple' of our bowlers according to Banger on the TV commentary. By the end of the over they need less than 50 as LG bowls a no ball and goes for 15 off the over. Not what is needed.
The 200 comes up at the end of the 46th with Beer on 21 and Briggs on 8 so Jim gambles on Craig at the Old Pavilion - Allenby has not bowled again in this game - even a slower paced over or two might have helped. However it is Craig and he goes for 4 and Mahela nearly took the final wicket as Briggs tries to go for a reverse 'ramp'. 204 for 9 after 47 34 off 18. Max stays on for the 48th and goes for 6. 28 off 12.
Craig has the big over because they will go for him. His first goes for a single, the second for two, the third is a single, the fourth is a dot, the fifth is a single and the sixth is...... also a single. Great over goed for 6 and they need 22 off the last one. Who will bowl it? Lewis gets the last one.
Ball 1 - single. 21 needed. Ball 2 - single 20 needed. Ball 3 - single 19 needed. Ball 4 - six 13 needed. Ball 5 - single 12 needed. Ball 6 - single we win by 10 runs!! Bloody awesome bowling performance but the Man of the Match will be Tom Abell he set it up but the bowling unit put it away. ,Home Quarter Final 17th or 18th people!! Bloody Awful season this is turning out to be!!