The End of Days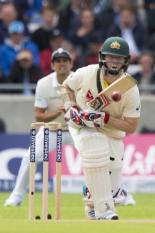 By Grockle et al
September 23 2016
And so we come to the end of the 2016 season with Chris Rogers leading his four day squad into the last game of the season looking for a trophy. Who'da thunk it?
At the bneginning of the season we would not have predicted the last four days of the season.
We welcome Nottinghamshire to the last CC1 game of the season fighting Middlesex and Yorkshire for top spot in the division. Notts arrive very wary of our strong bowling attack of JACK LEACH, ROELOF VAN DER MERWE and DOM BESS!!! We would have expected them to be wary of Craig Overton and Tim Groenewald.... but our spinners?