Monday Fun and Frolics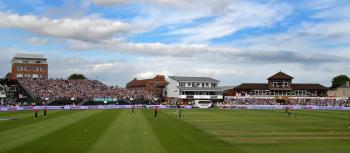 By Grockle/Steve Allison
October 29 2017
Mr Lee Cooper meets people tomorrrow to clarify the 'exciting' new membership packages announced last week. Some members are really excited and would like that clarification. One of our newer posters Steve Allison has very kindly allowed me to prooduce his letter to Mr Cooper with some information some of the rest of you might like. Thanks very much Steve
An open letter from a member of Somerset County Cricket Club
Dear Mr Cooper

I am unable to attend the Q&A session on Monday so decided to email the points and the questions below for you and the club regarding the new so-called "exciting" price structure

1. SCC has even in the past been one of the most expensive clubs to join as a member and this has been reluctantly tolerated !!! I enjoy all forms of the game and have been a loyal supporter of the club for many years through thick and thin (mainly thin)
I feel very angry at the recently announced price structure and the separation of the T20. I have done some research on the internet into the membership costs of other counties (including "Test" grounds) As far as I can see these prices are fully inclusive of all forms of the game. Somerset compares unfavourably in the list below. Why is this?

Surrey County and T20 member £304 (284 using direct debit DD)
Middlesex Full member £265 (245 after discount)
Essex +64 Senior members £142 (£131 "early bird") I am of the age to qualify for the above Essex price

Hants Premium £240
Lancs Traditional Plus New member £284
Gloucs N/A yet
Glam (same as 2017) £182 (142 early bird)
Worcs. (same as 2017) £235

2. As a Platinum member paying £224 by DD in 2017 I was entitled to entry for all forms of the game and a wide choice of where to sit. If i wish to continue then the cheapest will now cost me £269 (taking account of a 50 pound discount for purchasing both memberships?). An overall £45.00 increase which in itself is inflation busting and for less choice. If I wish a better seat then the top T20 category would cost me £324 in total !!)

3. There were rumours earlier this year that SCC finances were not as good as we were being informed? Is this pricing structure an indications there was or is some truth in this?

4. I usually attended T20 games and would try to find a bench on Gimbletts Hill for me and my friends. I enjoyed the freedom of movement, leg room etc that this choice offered me and I could enjoy the banter and watching the match in the company of these friends.

5. Is this choice now a thing of the past as it has been stated that T20 will be "all seater" and all members will get an allocated seat on payment of membership?. My friends may purchase a different category than me or at a different time so we will be unable to sit together. My allocated seat will be among strangers and possibly entail being surrounded by some of the "drinkers" who frequent these matches. I will most likely have much less leg-room and flexibility to move.

6. With previous Platinum memberships I was never entitled to a refund for cancelled or abandoned games, especially for the T20 version, whereas those who purchased tickets on a game by game basis
could claim this refund. Will the separation and huge price hike for T20 "membership" mean that everyone will in future be entitled to refunds??

7. Is it not possible to arrange a T20 voucher system for members similar to the old 40 over competition. Members who know they will not be attending certain matches could advise the club of this and the "seat"/entry could be re-sold ensuring a proper "sold-out" status.?

8. A hypothetical question - Would this new pricing structure still be proposed if the club had been relegated this season

There are probably other points I wish to raise but at the time of composing this email they have slipped my mind !!

I am seriously considering whether I should bother purchasing a membership(s) for the 2018 season and feel very bitter and disappointed about being taken for granted
Steve Allison