No UberT20 at Taunton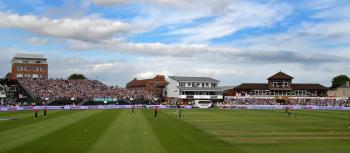 By Grockle et al
February 21 2018
Well its not a surprise, we knew this one well in advance but it has been interesting watching the suprise of others who it seems weren't aware of this strange decision to remove 'premier' short form cricket from the South West, unless, as some have,you try and say Southampton and Cardiff are in the region!! Here's the club's response.
Somerset made a statement today concerning the decision to not base a new UberT20 side in Somerset at Taunton or include us as an international ground after the World Cup before 2024
"Many of you will have seen that the England and Wales Cricket Board last week announced the ten venues that will host high profile international and domestic men's matches for the five-year period from 2020.
It won't have escaped your attention that the Cooper Associates County Ground was not amongst that list and I feel that in order to quell a great deal of speculation and rumour it is important for Somerset County Cricket Club to outline our position.
When we were awarded the England v South Africa IT20 for 2017 it was made quite clear to us that we would not be eligible to apply for further fixtures in this vein until we met the minimum criteria, which is 15,000 seats within the venue.
As a Club we do not have the appetite to take on the debt that achieving a capacity of 15,000 would incur and consequently we did not apply for this latest round of fixtures.
What we would rather do is make Taunton the very best County Ground in the country with a capacity of up to 12,000 spectators.
Having said that, we will be actively lobbying for high profile matches to be held here where possible and we do expect to host some smaller international fixtures that have yet to be scheduled.
Let us not forget that we will be staging three matches during next year's ICC World Cup which is a tremendous honour for the Club and the region as a whole. I have no doubt that these fixtures will be extremely well attended and that we will once again demonstrate to cricket supporters from all over the world that we are more than capable of staging highly successful international fixtures."
Our Ex-Chairman Andy Nash has made a great deal of the opportunities that may come our way in the future once we get past this little obstacle of being some 6000 short of the capacity required (unless we use quite extensive temporary stands I believe).
This shortfall does not seem to have been part of the analysis of what was 'best for the game as a whole' when the club voted in favour of the new urban T20 competition seemingly against the wishes of the majority of its membership - no poll was held to check this before the vote was recorded.
We are an attractive ground it seems and have shown our ability to hold short form internationals at the ground for both men and women. However we do not feature in the plans of the governing body for the next 6 years in terms of fixtures and will be without the revenue from premier T20 games from 2020 onwards although we do get the £1.4 million payoff (a bribe to some) from the ECB for being good boys and not 'rocking the boat'.
One has to ask where the revenue will be coming from to allow the 15000 capaciity to be reached in the next few years and whether a) the attractiveness of our ground or b) the needs of the overstretched Test venues will be uppermost in the minds of the ECB when it retunrs to the deliberations of allocation of matches in half a decade.