Headingley Heartache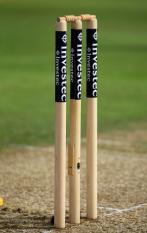 By Gary Watton
August 28 2016
For what seems like the umpteenth time, Yorkshire have lost a one-day semi final and lost another limited overs match on their home venue. Adding to the sense of deja vu was the aberration that our top order batsmen failed yet again to compile the bulk of the runs, leaving the burden of the run chase to the all rounders and bowlers. There can only be so many times that big Bresnan can bail out the failures of the so-called specialist batsmen, and today Tim's heroic deeds came up just short, which I'm afraid is becoming a recurring theme for the white rose this year. What are the chances, dare I wonder, that the Tykes will end up as bridesmaids in the County Championship too? It certainly looks more than possible.
What was really galling about today's latest hard luck story is that victory was well within our grasp if the team had possessed the composure and strength of character to execute the opportunity that they had manufactured for themselves. First of all, Surrey played quite well, but they were there for the taking. We had managed to win the toss (at least we won something) and using this slight advantage, we were able to restrict Surrey to a manageable total, courtesy of some excellent death bowling.
However, in the latest of our forlorn run chases, we again shot ourselves in the foot. The cavalier Lyth just can't resist going for his shots, as if knocking the ball around into gaps for ones and twos is illegal. Lees meanwhile failed yet again to construct a hefty score beyond fifty. His 26 is par for the course for him and only succeeds in heaping more pressure on those further down the order. Leaning, the third let down from the three Ls underlined his status as a misfit with a thoroughly miserable three. Jonny Bairstow, I'm afraid, wasn't much better.
In the end, it was a little tough on young Matthew Waite who threatened to pull off a remarkable match-winning effort. He is definitely one positive from this sorry affair. Hopefully the two Matts, Fisher and Waite, can make a big contribution to Yorkshire's future. Whether they can get their hands on any one-day trophies however remains to be seen.
Royal London One-Day Cup: YORKSHIRE versus Surrey; in Leeds; Sunday the 28th of August 2016. YORKSHIRE won the toss.
Surrey: 255 for seven (off fifty overs)
Davies c Rhodes b Waite 104 (191-4)
Sibley lbw b Brooks 0 (3-1)
Sangakkara c Rafiq b Bresnan 4 (8-2)
Burns c Patterson b Waite 12 (61-3)
Foakes c Brooks b Bresnan 90 (249-6)
Curran.S b Waite 18 (214-5)
Pope run out (Bairstow) 20
Curran.T not out 2
Extras: five
Waite three for 48
YORKSHIRE: 236 (off 48.5 overs)
Lyth c Sibley b Dernbach 4 (10-1)
Lees b Batty 26 (54-2)
Ballance c Foakes b Meaker 31 (80-4)
Bairstow c Sibley b Meaker 13 (75-3)
Leaning b Meaker 3 (81-5)
Bresnan c Sibley b Dernbach 68
Waite c Batty b Curran.S 38 (161-6)
Rhodes run out (T.Curran) 23 (207-7)
Rafiq c Burns b Curran.T 6 (231-8)
Patterson c Sangakkara b Curran.T 0 (234-9)
Brooks not out 1
Extras: 22
Meaker three for 61
Surrey win by nineteen runs and go through to the final in September.
BATTING CHARTS (minimum of one hundred runs):
Travis Head: 277 runs; average - 69.25
Tim Bresnan: 361 runs; average - 60.17
Adam Lyth: 439 runs; average - 48.78
Gary Ballance: 213 runs; average - 42.6
BEST BOWLERS (minimum of ten wickets)
Adil Rashid: ten wickets; average - 23
Liam Plunkett: twelve wickets; average - 23.25
David Willey: eleven wickets; average - 32.82
Tim Bresnan: ten wickets; average - 33.5
View a Printer Friendly version of this Story.
Semi
Come On You Tykes (IP Logged)
28/08/2016 11:20
What do you think? You can have your say by posting below.
If you do not already have an account
Click here to Register
.
Sorry, only registered users may post in this forum.
More Yorkshire CCC headlines
Yorkshire CCC latest threads
Yorkshire CCC Poll