No Plooy to achieve a result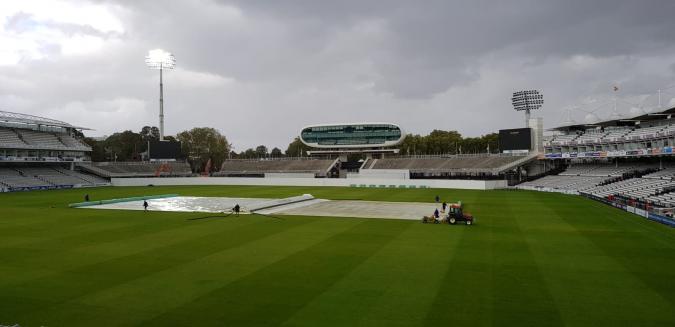 It's grim
By Beefy Roberts
September 27 2019
Beefy reports on last day of season as we go through the motions and hear about a bizarre lookalike for our reporter.
It looks grim at the start of the last day of the cricket season. It's pouring the covers are on, but no lights and even Nobby the Nibbler is having a break. I hear a rumour that the workforce broke through a cable that put the Edrich floodlights out of action. No play until lunch.
We make our protest about The Hundred nonsense.
Are you watching ECB?
Nobby is back in action having munched the front row of Compo the stand. Meanwhile the players are going through the motions. Bamber does gain a 5fer. Derby reach 301-7 for another bonus point. Holden is bowling some "Roys" as Plooy who reaches a ton. Any result other than a draw is the last thing on thje players mind. Light being checked and we are off again.
1545 Umpires announce match abandoned as a draw. So that's the season done. Hope you have enjoyed my random reports. To one and all winter well and see you next season.
PS I'm in the Tavern ,this random guy walks up to me a says I am a lookalike for Dominic Cummins ( I think I'm closer to Miguel Cummins).. On that note I'm out of here, cheerio again.
View a Printer Friendly version of this Story.
No Plooy to achieve a result
Discussion started by Middlesex till we die , 27/09/2019 11:30
Middlesex till we die
27/09/2019 11:30
What do you think? You can have your say by posting below.
If you do not already have an account
Click here to Register
.
Edited 2 time(s). Last edit at 2019:09:28:21:39:40 by BarmierKev.
Sorry, only registered users may post in this forum.