World Cup in New Zealand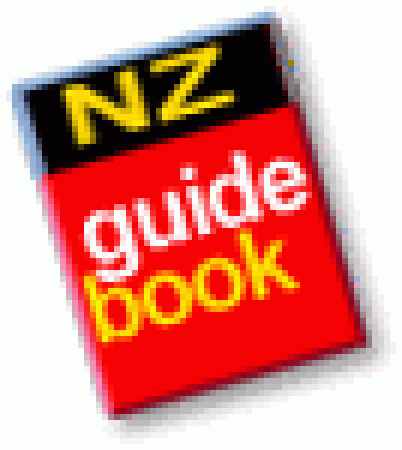 By Kiwi Anil - 1 Feb, '03
February 21 2003
With the ongoing brouhaha over World Cup matches in dangerous African countries, let me state that I for one find the stand of my fellow New Zealanders not only brave and gutsy but also highly principled. The Kiwi cricketers have displayed unusual courage, and I would not be saying this if I had not personally seen Stephen Fleming shaking courageously at the sight of an unusually large lizard last week. It is all very well for the Kenyans to shamelessly attack us by unreasonably questioning our decision to pull out before a major international event at short notice, but what would YOU do if you had been through the experience our team did when they last visited a foreign country? Let me tell you that being bundled out for 70 runs after the opposition has made 700 is not a pleasant experience at all. But when a batsman is required to face 100 mph projectiles in the field for no fault of his, it's time to bravely say enough is enough and pack your bags.
Now that we have been informed by our sophisticated intelligence bureau that South Africa is just as violent as those other violent African countries Kenya and Zimbabwe, we would like to propose that the World Cup be moved to New Zealand with immediate effect. To those who may object, pointing out that foreigners who visit our fair country have reason to be afraid of attacks with fiery missiles, I say shush! Boys will be boys, although I concede that such games may seem offensive to overly sensitive types.
While some may claim that our cricketers are the closest thing to terrorists wherever they are on tour, often getting caught up in brawls and vandalizing properties abroad, we strongly disagree that our team poses a safety hazard for citizens abroad.
In anticipation that our suit in the Court of Arbitration for Sports in Switzerland will result in the World Cup being moved to New Zealand, let me take the opportunity to welcome you to our happy island. Here is a brief visitor guide for those who may be uninitiated in our ways.
CUSTOMS: When you first arrive in the country, you will be inspected for germs entirely at the cost of New Zealand taxpayers. This is particularly applicable to those who have a foreign accent, or appear to be anybody other than a Kiwi (with the possible exception of Maori). While the service is free, please note that if a single bacterium, virus or amoeba is found on any of your belongings, you will be fined thousands of dollars for your own safety and all 3 media men in the country will be summoned and provided full details on every microscopic organism found.
SAFETY: I'm here to tell you the crime isn't nearly as bad as you've heard. Oh, sure, we've had our share of problems in the past. But we finally got tired of hearing the critics complain that our community was unsafe and, by gosh, we did something about it: we tracked down the critics and shot them.
In many ways, New Zealand is actually safer than Kenya. For example, we have very few germs in the country and an extremely low occurence of firebombing of foreigners. If you play your cards right, you are bound to have an enjoyable visit, from the moment that you arrive, right up until the moment when, for whatever reason, your visit stops being enjoyable.
HISTORY: For eons New Zealand was completely under water, at which time it was called Old Sealand. Now, fortunately, this happens only when an Indian cricket team visits and, for reasons not yet fully understood, affects only cricket pitches.
GEOGRAPHY: Modern day New Zealand is bounded on the east by the Pacific Ocean and the north by the Tasman Sea, both of which provide the area with an abundant natural supply of people on rafts. A large portion of the land is covered by active volcanos, a configuration called "Ring of Fire", which can be completely safe so long as you pretend they don't exist. Our longest river is the Waikato, a precious ecological resource containing the world's largest known deposit of free-ranging muck.
POPULATION: New Zealand is a true "melting pot" whose residents come from all over the world, bringing with them a wide variety of languages, cultures, narcotics, etc. Despite our differences, we Kiwis are united by a common belief, which is that every one of us regardless of race, religion, or ethnic background, could be armed.
ECONOMY: The largest single industry in New Zealand is Lord of the Rings, followed by pitch doctoring and sprinkler repair.
MASS TRANSIT: New Zealand is blessed with a modern, interconnected light rail transit system. If you figure out how it works, please let us know.
DRIVING ROUTES: Driving in New Zealand is a wonderful adventure - there's a surprise around every corner. If you see hitchhikers, speed up. If you notice any cricket kits abandoned by luggage handlers, hand them to the first unarmed Maori you see, who will return them to the proper authorities as soon as their concentration skills permit them to do so.
SYSTEM OF GOVERNMENT: Elections are held at regular intervals as ordered by the courts, with turnouts ranging as high as 347 voters, of whom as many as 153 may actually be the same voter, who is not always technically alive. The officials elected via this process traditionally serve for three months or until they are indicted for accepting money to provide information on pitch conditions, whichever comes first.
A LIMITED GUIDE
Of course, this visitors guide can only scratch the surface of the kaleidoscope of people, places and germs that make up New Zealand. To really get the flavor of this fascinating community, you need to get out and explore it at your own pace. So just kick back, have fun, and remember: your pace should be 75 miles per hour, and your doors should be locked.