Testing Times Ahead For Team India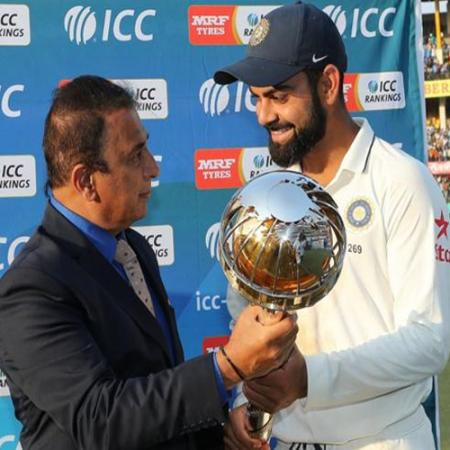 By Gaurang
July 22 2018
India are the current World No. 1 ranked Test Team, while England rank 5th. But as the recent Tests in Sri Lanka show, it is difficult to overstate home advantage. Sri Lanka the World No. 6 ranked team has decimated South Africa who are ranked 2nd. Can India avoid a similar fate?
On paper that certainly seems likely. Here is the squad announced for the first Three Tests:
Virat Kohli (Captain), Shikhar Dhawan, KL Rahul, M Vijay, Cheteshwar Pujara, Ajinkya Rahane (vice-captain), Karun Nair, Dinesh Karthik (wicket-keeper), Rishabh Pant (wicket-keeper), R Ashwin, Ravindra Jadeja, Kuldeep Yadav, Hardik Pandya, Ishant Sharma, Mohd. Shami, Umesh Yadav, Jasprit Bumrah, Shardul Thakur.
Unlike South Africa who relied almost exclusively on the spin of the excellent Keshav Maharaj in Sri Lanka, India have bowlers for all conditions. They have a battery of fast men and a phalanx of spinners to trouble the opposition regardless of the nature of the wicket. Their batting line up is also strong with a mix of players who like to be patient and play the long innings like Murali Vijay, Ajinkya Rahane and Cheteshwar Pujara and dashers like Shikhar Dhawan, KL Rahul and Virat Kohli (though Rahul and Kohli can also play the waiting game). The one weak spot is the wicketkeeper where India will miss the excellent Wridhiman Saha, by some measures the best pure wicket keeper in the world right now. Instead the gloves will be donned by Dinesh Karthik. While Karthik is clearly as good or even better than Saha as a batsman, his keeping will be under the microscope. In Test matches catches win matches, and a miss off a key player like a Joe Root or a Ben Stokes could be very costly.
India will miss the services of their two pace aces, Bhuvneshwar Kumar and Jasprit Bumrah in the first few games, and in the case of Bhuvi possibly for the whole series. The rest of Indian pace bowling unit of Umesh Yadav, Mohammad Shami and Ishant Sharma, will have to perform at their best. The spin department however is is in very capable hands of the two Ravis, Ashwin and Jadeja, backed up by the mezmerizing Kuldeep Yadav. The x-factor is Hardik Pandya and his duel with Ben Stokes of England will also be a key factor in seeing which team comes out on top.
The stage is set for Virat to take the next step in his journey towards establishing himself and his team as one of the all time great units. They have all the bases covered techically, but the big unknown is whether they have the belief in themselves. We all know Virat did very poorly as a batsman last time in England. Will he overcome his technical shortcomings, and if not will his personal failure, lead to him not leading with the same passion and confidence that he has shown so far as captain in places like South Africa, where he not only captained brilliantly but also led from the front with his batting?
With the white ball cricket out of the way, now the REAL cricket is about to begin and India are going to be Tested for sure over the next couple of months. England have shown they can be beaten at home, having lost their first Test of the summer to Pakistan. But the way they bounced back and routed the Pakistanis in the second Test, indicates that India will not have it easy, and will need to be switched on throughout the rest of the summer to prevail. If they instead repeat the diffident performance they put up in the last two One Day Internationals, they will find it hard to beat a team that is much stronger at home than it is on the road.
View a Printer Friendly version of this Story.
Testing Times Ahead For Team India
Discussion started by Indian Cricket Fever (IP Logged), 22/07/2018 20:13
Indian Cricket Fever
22/07/2018 20:13
What do you think? You can have your say by posting below.
If you do not already have an account
Click here to Register
.
Edited 1 time(s). Last edit at 2018:12:26:00:12:56 by Birbal.
Birbal
22/07/2018 20:55
Some keys for India will be the slip catching... With Rahane playing it will improve a lot... but still need to make sure specialists are there and not chopping and changing...

The other key will be the form of Virat Kohli. He has a glaring weakness outside off stump to the ball moving late and away. How he manages this, and hopefully, overcomes it will be key to how many runs he scores in England the only place where he has not stamped his authority

Another key will be the form of Mohammad Shami, especially if they pick only him and Ishant along with Hardik as the pace unit. When on song he can be devastating, but when not, can be expensive. His recent personal troubles may have focused his mind on the job like never before... so I am anticipating him to be a handful for the English batsmen.

Finally, how the all rounders. i.e. Pandya, Karthik, Ashwin, Jadeja do with the bat will be very important too. In India they (not including Karthik of course, but incuding Jayant Yadav) were very prolific. How they do in England will be a key factor.
Birbal
23/07/2018 23:16
Akbar... see my key points...You agree? Do you have others to add?



Edited 1 time(s). Last edit at 2018:07:23:23:16:49 by Birbal.
Birbal
01/08/2018 23:13
Karthik has already dropped one...but since it was No. 8 Curran, not likely to be too expensive...overall his keeping has been OK so far... But Indian slip cordon looks unsettled again with Pujara out and Rahul in... too much chopping and changing... slips were often too closely staggered... leading to poaching of each other's catches... Rahane of all people dropped one...because he was too close to Kohli and felt compelled to go for it.. instead of letting Kohli take it (no guarantee it would have reached him, or that he would have taken it..
) though his pouting and glaring made it seem like it was a slam dunk...:-)
ananthd
02/08/2018 02:22
Given how dry the English summer has been, expect slower/drier wickets this tour...

India missed a trick by not including Kuldeep/Jadeja in place of Pandya....

I think you may have to go with two spinners the rest of the way....


---

24 needed with a bunny coming in at 11? No problem!
ananthd
02/08/2018 02:23
Also, Kohli might be on some kind of record under his captaincy, he may not have kept the same X1 for two succesive tests ever?


---

24 needed with a bunny coming in at 11? No problem!
Birbal
02/08/2018 20:42
Yes... for some reason Kohli just LOVES Pandya... I get it that Pandya is of similar aggressive, brash, ilk, but he has NOT backed up his swagger with real performances except for the 90 odd in SA where he played a back to the wall...devil may care... type of knock...
As a bowler he has taken 7 wickets so far...
And some are comparing him to the GREAT Kapil Dev...
Max
03/08/2018 13:15
No.3 is a specialist position...you cannot make an opener bat there. For next Test, they need to bring in Pujara for either Rahul or Dhawan and Jadeja for Pandya or Umesh.
ananthd
15/08/2018 19:12
IPL's batting techniques coming into rule the roost ...

Also, the Damocles sword of 'are you in the next Kohli x1' can't be good for morale or camaraderie...


---

24 needed with a bunny coming in at 11? No problem!
Birbal
20/08/2018 15:10
India bossing it at Nottingham in the 3rd Test... So far ahead and 2.5 days still left...

Time for a Rishab Pant special? to boost the lead to 500+ then tighten the screws...
Birbal
13/09/2018 05:44
In the end the 4-1 margin was flattering to England... except for Lord's India had a chance in every game... but they failed the KEY moments except at Nottingham...
Sorry, only registered users may post in this forum.