India Step Into The Vacuum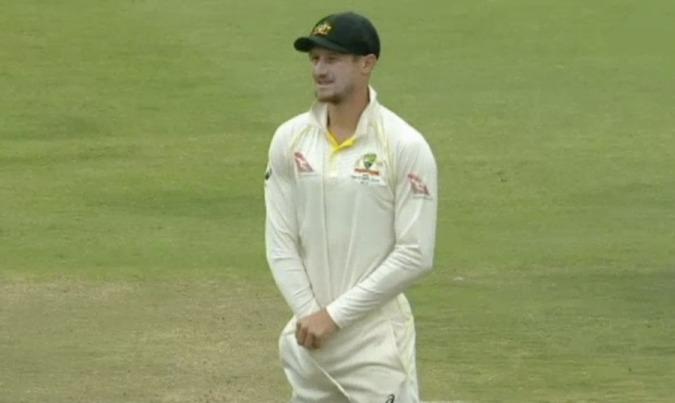 By Gaurang
November 21 2018
About a year ago Virat Kohli and his team began their quest to be recognized as one of the great Test sides in the history of the game, when they embarked on a series of overseas Test matches against South Africa, England, Australia and later New Zealand. Prior to beginning this stretch of overseas tours, Virat Kohli had lost only 3 Tests in 32 as captain. Now a year later the record reads 9 losses in 42 Tests.
The series against South Africa and England were lost 1-2 and 1-4 respectively. In the span of 8 Tests Kohli lost twice as many Tests than he had in his first 32 as Captain. The dream of being recognized in the same league as Bradman's invincibles, Lloyd and Richard's West Indians, or Waugh and Ponting's Australians was over.
However, both series were actually very closely fought despite the results. In South Africa, India were facing the No. 2 side in the world and were underdogs despite their No. 1 ranking. In the end they fought from 0-2 down to salvage a memorable win on the most savage of pitches to do their reputation no harm, despite losing the series.
In England, India were favorites as they were facing the then No. 5 ranked English team. However, England were at full strength and playing in home conditions and only the most naïve of Indian supporters would have thought that India would win easily. Again the 1-4 result served to flatter England, and if India had held its nerve during the key moments of the series the result could easily have been 3-2 in their favor.
Virat Kohli and his men now face a very different situation in the upcoming Test series in Australia where they start the tour as overwhelming favorites against a No. 5 ranked Australia. Unlike England last summer, who were essentially at full strength, Australia are missing two of their best batsmen in David Warner and Steve Smith who, along with Cameron Bancroft, are serving one-year bans following the ball-tampering debacle that saw Australian cricket hit a nadir which saw them lose a Test series to No. 7 ranked Pakistan, albeit in the UAE.
The current Australian side is probably the weakest Australian home side that India has played against since the Kerry Packer depleted Australian Test side of 1977-78 which saw the Australian Cricket Board bring Bobby Simpson back as a 42 year old Captain from retirement, Simpson having last played Test cricket in 1967-68, a full decade ago. The only Australian player in Simpson's side who would have made it to the Kerry Packer rebel Australian side was Jeff Thomson. Thommo was in the peculiar position of having a substantial contract with a sponsor that required him to play for the national side, and thus he was not able to join his mates in taking the money Kerry Packer was offering to join the rebel side. Despite this lack of depth, Simpson's team managed to beat a full strength India side led by Bishan Bedi, 3-2, in a closely fought and exciting series, that did much to help the Australian Cricket Board compete with Packer and his World Series Cricket matches.
The current Australian side is not quite that depleted, but it is certainly one of the weakest ever to take the field in a Test match at home against India. Virat Kohli and his team thus, are in the unenviable position of being in a lose-lose situation. If they win the series, critics can point to the vacuum in the side left by the missing Warner and Smith, and if they lose, then critics will mercilessly and somewhat justifiably pan them as home condition bullies and unworthy of the No. 1 Test rank they currently hold.
Much better for Virat and his men to be stepping into the whirlwind like they did in South Africa than to be stepping into the vacuum. The only option is for Kohli and his team is to win the Test series. The euphoria of finally winning a Test series in Australia for the first time ever will add a lot of sheen to what could otherwise be a no-win situation.
However, before we get to the main course of the Test series, there is an appetizer round of T20I matches, which India will hope whet their appetite for winning. A loss however, could leave a sour taste in the mouth and make the main course less palatable. Indian fans will be hoping for the best. So on this Thanksgiving eve, bon appetit!