Australia Get Pantsed at SCG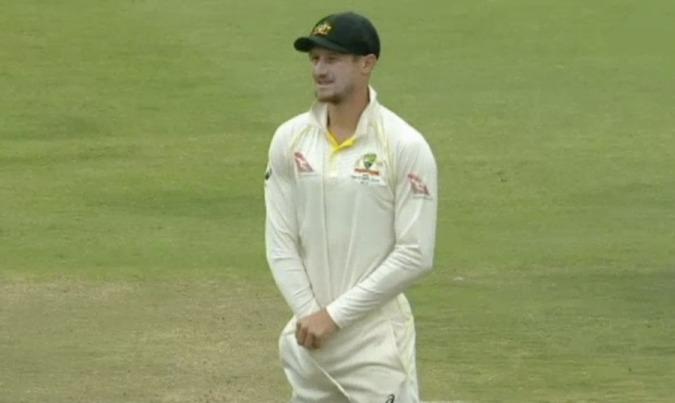 By Gaurang
January 5 2019
Pantsing is where one pulls down the shorts or trousers of another, much to the victim's embarrassment and to the general hilarity of all and sundry, and especially the puller. That is exactly what's happening to Australia at the Sydney Cricket Ground at the hands of Cheteshwar Pujara, Ravindra Jadeja and most of all the young superstar in the making the appropriately named Rishabh Pant. For India who have never won a Test series in Australia, to win one in this manner feels like payback for the umpteen times they were the ones being embarrassed by the hosts Down Under.
Of course, the ultimate Pantsing was self-inflicted and occurred about a year ago in Cape Town, where Australia were caught literally and figuratively with their pants down tampering with the cricket ball in a desperte attempt to win at all costs. This led to teary mea culpas and apologies and long bans for those involved. The embarrassment continued with a loss to lowly Pakistan albeit in the UAE.
India simply administered the coup de grace in Sydney. Except for a hiccup at the new Optus Stadium in Perth, where the Indian team horribly misread the conditions, leaving out a spinner where the difference between the two sides was the spin of Australian Nathan Lyon, India have been a class above, in every facet of the game, be it batting or bowling, pace or spin.
The embarrassment has not been limited to the Australian players, even the commentators put their foot in their mouths, with passé attempts at humor based on the inability of the commentators to pronounce Indian names and a tone-deaf condescending quality when discussing Indian first-class cricket. Not to be outdone the new Cricket Australia administrators showed similar abilities to make embarrassing gaffes, when they failed to invite one of the legends whose name adorns the trophy that the two nations compete for, Sunil Gavaskar, to be present for the presentation of the Trophy at the end of the tour in Sydney after India had ensured that the Border-Gavaskar Trophy would be returning home with them. Even the Australian fans joined in the embarrassment when it was disclosed they were chanting "Let's see your Visa" and other more vile things to the Indian supporters at the grounds, though thankfully, a vast majority of them were simply embarassed by the minority who claimed that this was simply being "funny"
In contrast the Indians have displayed nothing but class, from the humorous way that the young Rishabh Pant responded to sledging from the Australian captain about baby sitting his kids, to the polished way that both Jasprit Bumrah and Virat Kohli responded to the Railway Canteen XI jibe by the old fuddy duddy commentator, Kerry O'Keefe aka Skull, pointing out the qualities of Indian first class cricket as a tough preparatory school for future Indian stars. The ultimate turn around was when the commentator began asking about Australian cricket "where is our Puraja"?
Many years ago this website wrote a couple of articles about how Indians are bad winners always finding excuses for why they won, and feeling almost sorry to be winning and how Australians are even worse winners, because they simply can't help kicking opponents when they are down. See below.
Thankfully that apologetic winning era is over as Team India, and Indian fans, and Indian media (well maybe not media, but two out of three is not bad) now expect Team India to win as the Top rated Test side in the world for nearly three years should. Virat Kohli and Team India now expect to win and make no aplogies when they do so.
View a Printer Friendly version of this Story.
Australia Get Pantsed at SCG
Discussion started by Indian Cricket Fever (IP Logged), 05/01/2019 07:44
Indian Cricket Fever
05/01/2019 07:44
What do you think? You can have your say by posting below.
If you do not already have an account
Click here to Register
.
Birbal
04/01/2019 15:50
Wow Rishab now not only has the record for most victims by an Indian wicket keeper in a series...but also the most runs in a series in Australia....
Along with Pujara he has well and truly Pantsed Australia....
Birbal
04/01/2019 15:53
All four main Aussie bowlers hit the century mark of runs given away.. and best bowler from MCG Cummins did not get a single wicket....OUCH!
Akbar
05/01/2019 14:58
Complete domination by India. Will take huge effort to save the game for Australia. Almost impossible.
Birbal
07/01/2019 05:00
Quote:

Akbar
Complete domination by India. Will take huge effort to save the game for Australia. Almost impossible.
Rain came and saved their butts... after they were Pantsed...
Sorry, only registered users may post in this forum.