Nice innings Hookesy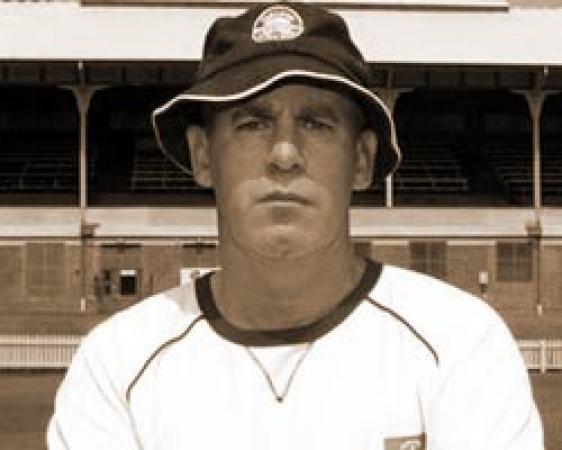 By Lee Grant - 19 January 2004
January 19 2004
A tribute from a fan in Sydney to David Hookes, former Australia batsman and Victoria's coach, who died in a Melbourne hospital after being injured in an assault. Nobody deserves to die in the way he did, and all cricket lovers are shocked.
David Hookes was a feisty, in-your-face person, often saying things that would get a response from others because he enjoyed confrontation. He was much the same on the cricket field: he was known for his aggressive behaviour there too, and when he started we Oz fans didn't quite know what we were getting, but we knew whatever he did, it would be exciting.
He came to test cricket in the famous Centenary Test in Melbourne, which ended up in a win by 45 runs for Oz – exactly the same result as in the very first 'test' played 100 years before on the same ground. He hit 5 consecutive 4's in one over and we sensed that we had a good player, who only needed to tighten his technique, to become a great one.
That never happened because Hookes was his own man, often to a fault. He was never loved by cricket administrators either. He became the highest scoring batsman for South Australia until Lehmann passed his mark recently. In both cases we saw men who were often overlooked for national honours because the numbers from their attractive batting did not compute with selectors, who had hearts of feldspar.
Recently Hookes became coach of Victoria and this year their results have been terrific. He has also been host of the weekly 'Inside Cricket' show in Oz, using his familiar confrontational style, which I thought was terrific for TV because it elicited non-standard responses. The show is on again on Thursday night and it will be sad, but we will all feel obliged to watch it to share the grief his family and the Victorian players must be feeling.
Thanks Hookesy for the excitement you gave us in your younger days and your later reminders that the sun did not shine out of the backsides of Australian cricketers.
Nice innings mate -- God Bless.
Gaurang adds:
I saw him take one on the jaw from Andy Roberts in World Series Cricket, but he just got up and walked off, even though his jaw was broken and he was spitting blood.
He then had his jaw wired, put on a helmet (one of the first cricketers to do so) and smashed Roberts all over the ground a month later -- including consecutive hooked sixes off bouncers from Andy, to the delight of his legion of fans!
That said it all about the man.
Not a foolish risk taker, but one who wouldn't back down. Really sad to see him die this way. What is that they say about the good?