Knocking Around the Nets - IV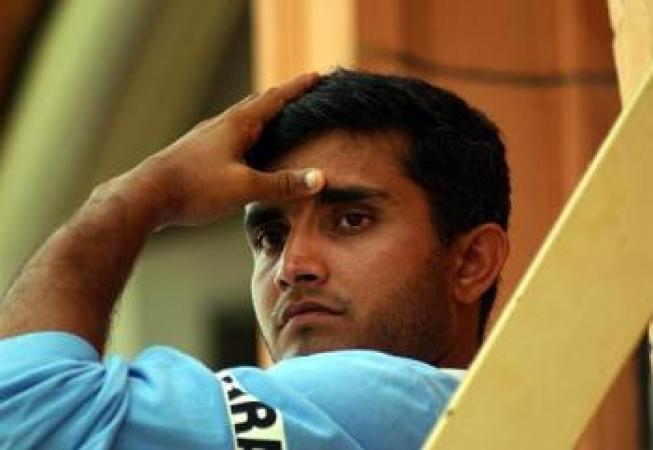 By Rahul Nair
April 6 2004
India won its first Test in Pakistan in 20 attempts. Ganguly's back has him flying back to India. Zaheer Khan has broken down again. So will we see pitches that reflect the Pakistani flag's color for the remaining two matches? THE SEHWAG FACTOR
Some mavericks love to rewrite text-books. Modern-day openers like Herschelle Gibbs, Sanath Jayasuriya and now, Veerender Sehwag. These form the vanguard of the new breed of Test openers, who, unlike a Gavaskar, believe in run scoring as a tactic as opposed to blocking and blunting the bowling.

The big advantage of having Sehwag right at the top is it allows India to dictate the terms of their innings. Once Sehwag is off and running, he resembles a river in spate, scoring at almost four runs an over. When you throw in bowling indiscipline and shoddy fielding into the mix, the end result is sheer murder. Sehwag scored 309 in 375 balls, allowing his team to post a total of nearly 700 with an hour to spare on the second evening.

Make no mistake: it was the speed with which India put up a gargantuan pile of runs that was the primary source of pressure on the opposition when they batted. This is again, a leaf out of the Australian strategy manual: bat quickly, get a big score and then get into attrition mode out in the field through tight bowling and sharp fielding. Sehwag got into the "zone" and unleashed some of most ferocious square cuts ever seen in cricket. When asked about it, he said, "Meri favorite shot hai woh. Balleke beech mein lagee to zahir hai ki ball tez jayegi. (Well, I love to play the cut. When it hits the middle of my bat, it has to be traveling fast.") It was a truly magnificent achievement for Sehwag to become the first Indian to score a triple ton, one that will remain etched in the memories of fans and spectators for a long time.

SOUL SEARCHING
Although Manjrekar and Sidhu said "this was a scene we fantasized about," when the Indian team was posing for cameras on the dressing room balcony, the real difference in attitudes of the two sides was palpable. In the old days, squaring up to the likes of Imran Khan, Waqar Younis, Aquib Javed, Wasim Akram and Abdul Qadir in Pakistan and surviving with a drawn match was considered noteworthy. The current Team India has raised the bar considerably, with away wins in six different countries: at Dhaka, Bulawayo, Kandy, Port-of-Spain, Leeds, Adelaide and, now, Multan. Once it learns to take the next logical step of closing out series wins, it can aspire to real greatness.

The Pakistan team had their heads down and was seen being talked to before play began and after the awards ceremony by skipper Inzamam-ul-Haq. Maybe this was for the benefit of critical eyes or maybe a genuine attempt to perk his boys up, but it was questionable if he needed to do it in public. He must have been understandably disappointed, having achieved the dubious distinction of being the first Pakistan captain to lose at home to India, and that too, at his home town.

In contrast, the Indian camp coolly deflected all talk about a rift after Dravid declared India's inning closed with Sachin six short of a double ton on the second afternoon. Apparently, Dravid and Tendulkar had a heart-to-heart in the dressing room afterwards and sorted it all out. But when pressed for details, Dravid laconically said, "Such things are better left in the dressing room."

THE DECLARATION
Too much space has been devoted to Dravid's decision to close the inning with Sachin a mere six runs away from a personal landmark. Maybe there was a miscalculation, maybe they could have communicated more clearly, but the error, if any, was on the side of the team goal. In the end, India won and Tendulkar will only be the happier for it. Sachin is good enough to score another double hundred, but it's not every day that Team India gets the opportunity to inflict an innings defeat on a Pakistan team in its backyard.

INJURY WATCH
The queue outside the Gregory King's room is very long at the end of every match day. After Ganguly injured his back at Lahore, Zaheer Khan broke down on the fourth morning of the first Test. This means Agarkar will play the next game, but he hasn't bowled in over a month, and it will be hard for him to recapture his Adelaide form. Agarkar's problems probably stem from being over bowled during the Australian tour. Ganguly is returning home since he couldn't find a back specialist in Lahore and wants to make sure the injury is nothing serious. Irfan Pathan bowled a large number of overs under the harsh Multan sun and needs to be used carefully. Parthiv Patel kept wickets at Multan with a bruised thumb.

LAHORE PITCH
The biggest challenge for the Indian think tank now is correctly read the 22 yards on offer at Gaddafi Stadium. From the news trickling out of the Pakistan camp, Miandad and Inzamam desire a hard, bouncy track with a little bit of grass on it. If anything, this should help the likes of Pathan and Balaji as well, so it is going to be a tough call for curator. Going by the two one-dayers played here, it is hard to imagine the strip being anything other than a batting beauty. If anything, it may assist spin more than it did at Multan, with some fizz off the surface. This means Kumble, who is right now in Bangalore with his wife who is expecting their child, will once again be the key bowler for India. If the pitch is as flat as Multan, playing Kartik or Powar may not be a bad idea.

LAST WORDS
The lack of competition provided by Pakistan to an Indian team that is very well prepared, skilled, motivated and disciplined was a disappointment. Imran Khan kept talking about self-belief and getting one's thought process right during the post-match show. But if Shabbir Ahmed and Umar Gul are the third best pace options in Pakistan, maybe it's a sign that the famed fast bowling assembly line from Punjab is drying up.

In the end, India won comfortably, with two of their best batsmen hardly contributing. A cursory glance at the match summary makes Sehwag's knock look awe-inspiring in its proportions. Many former Indian players had tears of joy watching Team India celebrate the fall of Youhana's wicket on the fifth morning and rightly so.

However, as Dravid said after the match, the job is not quite done, not by a long way. Pakistan needs just one good session on the first day at Lahore to bounce back. India needs to do a better job of reading the wicket before deciding who will accompany Pathan and Kumble in the bowling department. Pakistan is certain to go with Kaneria and perhaps Malik in place of Razzaq, if the pitch looks flat. Umar Gul may also get a look-in. One just hopes Pakistan somehow picks itself up to redeem themselves with a performance worthy of their talent at Lahore. For they are up against an Indian team that has displayed a hitherto unfamiliar trait: To find a way to win irrespective of playing surfaces and conditions.