Balaji Steps Up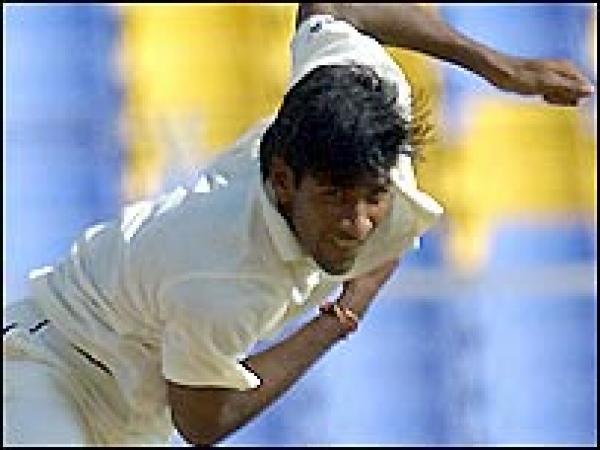 By Gaurang - 9 April '04
April 10 2004
One of the silver linings of the otherwise depressing Lahore Test for India fans was the bowling performance of Lakshmipathy Balaji. Yes, he has an Agarkar-like streak of ducks going with the bat, but he has bowled with a fire and penetration that before now was not on view. Balaji's figures of 3-81 in 30 overs in the first innings were tremendous. But even more impressive was the manner in which he bowled. This was the first time we saw batsmen take evasive action regularly against his short pitched bowling.
He bowled with more purpose and intent -- especially in his second and third spells -- rather than simply ambling in to bowl a containing line as he had in the past.
In the second innings he, unlike Irfan Pathan (who seemed strangely subdued) came out fired up, even if the opposition needed only 40 runs for victory. And he was duly rewarded with the wicket of the hero of the first innings, Farhat. He also cut Yasir Hameed in half with a vicious in-cutter.
While the wicket and the aggression was meaningless in the context of the match, it was just compensation for Balaji who finally looked the part of a genuine wicket-taking Test match bowler. Balaji has progressed more gradually than Pathan who has risen meteorically since making his debut. But often it is the slow and steady one who wins the race in the long run.
He is certainly no show pony, though with his dark and handsome looks, flashing smile, flowing mane, and stamina, he could be considered the Dark Horse of India's pace bowling attack!