What A Difference 25 Years Makes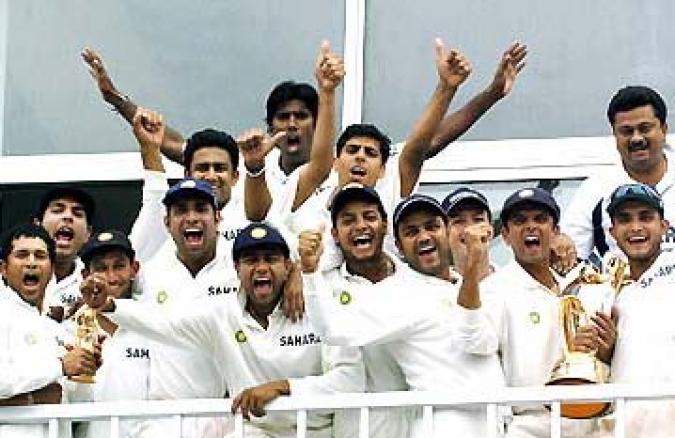 By Gaurang - 16 April 2004
April 16 2004
In 1978-79 too, India went to Pakistan after nearly 15 years of having not played Pakistan. Back then they were led by Bishan Singh Bedi and it was also hailed by all and sundry as a "friendship" series. At that time, India returned home beaten 0-2 and clearly outplayed, although like this time they were successful in their "diplomatic" mission. This time they were led by Sourav Ganguly and his deputy Rahul Dravid, and they returned home winners 2-1 while also being successful ambassadors off the field.
What was the difference? The biggest difference was the level of professionalism in the teams. Pakistan in 1978 were led by Mushtaq Mohammad, but they had seasoned pros like Asif Iqbal, Zaheer Abbas, Majid Khan and Imran Khan and Sarfraz Nawaz who all had played tons of county cricket (when it was truly a challenge and a great learning environment). They also all had recently been in Australia under Tony Grieg in Kerry Packer's World Series, where they brushed shoulders with Ian and Greg Chappell, Clive Lloyd, Viv Richards, Dennis Lillee, John Snow (who Imran credits with teaching him a lot about moving the ball in the air and off the pitch), Mike Procter, The Windies Pace Quartet, etc. This toughened them up a great deal.
India meanwhile were still in the Amateur Era, with Bedi, the "Chivalrous", leading the side to Australia to play an Australian team led by a forty year old Bobby Simpson, who was recalled to Test cricket after nearly a decade. The other members of that Australian team were a bunch of rookies, though a few very talented ones like Kim Hughes, and Peter Toohey. Only Jeff Thomson from the main team remained in the fold. All the others were hired by Packer.
The professionalism of the Pakistanis showed in the cricket played. India's vaunted spin quartet was drawn and quartered, by the Pakistani batsmen, especially Zaheer Abbas, but also Mushtaq himself, and Asif Iqbal, not to mention the young and rising Javed Miandad in a most clinical and ruthless manner, and only the herioics of a young Kapil kept things in the realms of sanity. The way they chased down two very challenging totals on the last day of the second and third Tests at Lahore and Karachi to notch two famous wins, also showed tremendous professionalism, not the least of which was seen in the clinic on running between the wickets that Asif Iqbal and Javed Miandad conducted in the middle. While in bowling Sarfraz swung the ball brilliantly, and was backed up by the pace and hostility of a young Imran Khan.
In batting only Sunil Gavaskar, the most professional among Indian batsmen, played consistently well, culminating in centuries in each innings in the final Test at Karachi, which was still not enough to prevent the profligate Bedi from "leading from the front" and bowling himself during a tense run chase on the last day. In the process he gave away some very easy runs to Imran Khan and others, just when a few tight overs would have led Pakistan to abandon their chase.
This time around the tables were turned. India were the more professional side. This showed in their approach to every facet of the game. From discipline in batting, shown by Sehwag, Tendulkar and most spectacularly by Dravid, to line and length in bowling by their young pacemen, to competency in ground fielding and safety (except for the last day) of their catching. While Pakistan played like rank amatuers. Their supposed strength in fast bowling, proved to be about as real as the security fears of the Indian fans before the series started. And only young Umar Gul, showed any signs of consistent line and length and movement, though even he broke down after a twelve over spell, where India's pacemen Balaji and Pathan bowled marathon spells, with seeming ease in oppressive conditions.
In batting too, except for their captain, the phlegmatic Inzamam, and young Farhat in Lahore, Pakistan were all too "cavalier" in their approach, when concentration and dedication were the requirements. Their fielding like the rest of their cricket was amatuer. It shone brilliantly one moment, like Hameed's catch to dismiss Sehwag in the third match, but also saw Sehwag get many lives as he bludgeoned his way to the highest Test score by an Indian.
However the really crucial difference was the leadership of a shrewd captain and his able deputy. The influence of Ganguly can't be underestimated. It may have simply been a coincidence that India lost badly when he went home, while winning big in Multan and even bigger in Rawalpindi when he was around either in the dressing room or leading from the front, but then again maybe not.
What a difference 25 years makes!