Cricket Roundup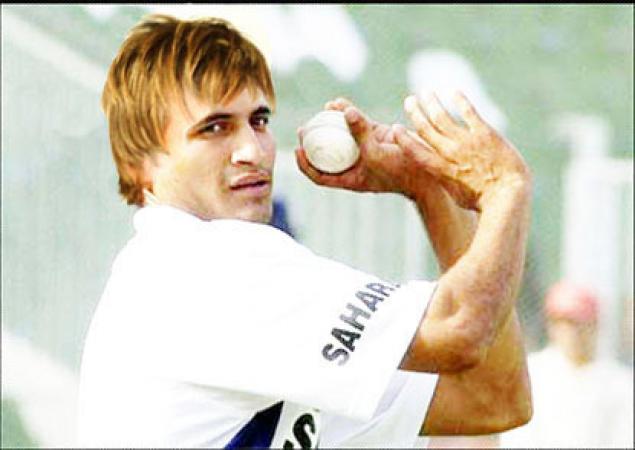 By Anil
June 5 2004
A roundup of recent cricket events and matches around the world, while the Indian cricketers enjoy a well-deserved break from a hectic schedule. Bangladesh dominated the Windies in the first Test of their series being played in the backyard of the former undisputed champions of cricket. In a scathing indictment of the falling standard of the game in the West Indies, Bangladesh threatened to record their first international win in St. Lucia against a full-strength side led by Brian Lara after putting up 416 in their first innings and then dismissing the Windies lineup quickly to take a lead. Brian Lara, fresh off a quadruple-century against England, fell for 53 even as Gayle's century saved the West Indians from a humiliating defeat. Although the match was eventually drawn it was the first time Bangladesh had achieved a draw against an international side, and coming as it did on the road, their fans had much cause to celebrate. They are on the up ramp as much as their opposition is on the down ramp.
This also puts into perspective England's recent victory against the Windies, which had surprised many. Ex-captain Nasser Hussain's tearful retirement from the game after their first test against New Zealand has evoked mixed feelings amongst fans, given the number of controversies this combative player has been involved in during a career spanning a decade. To the delight of those fans who support him, he scored a century on his way out, to redeem somewhat his runout of opener Strauss who himself was looking good for a ton. To the disappointment of those who don't, a TV sports channel in England announced that Hussain had been hired as a commentator.
Speaking of retirement, old warhorse Glen McGrath continues to put off his own in the face of continuing evidence that he is no longer fit for international cricket. In 3 ODI matches against a rank poor Zimbabwe team composed of amateurs and newbies, McGrath managed a grand total of 1 wicket. While it is surprising that the Australian selectors persist with him, it would appear that they don't have much choice. The Aussies currently suffer from a severe lack of international class bowlers, which is sure to hurt them in their matchup against their nemesis later this year. India, which has consistently retained the Gavaskar-Border Trophy against Australia over the last several years, and 6 months back even dominated Australia in their own backyard, are considered strong favorites to win yet again in India Oct-Nov 2004. While there is broad agreement that India has the strongest batting lineup in the world, this time they also look the stronger bowling side of the two. Their embarassment of riches is the opposite problem to the doldrums that Australia find themselves in: Anil Kumble, Harbhajan Singh, Zaheer Khan, Irfan Pathan, Lakshmipathy Balaji, Ajit Agarkar, Ashish Nehra, and Murali Kartik are all vying for the 4 specialist bowler spots. Agressiveness is the order of the day, with confident young paceman Irfan Pathan particularly so! Given that in their last visit to India, almost all of the experienced Indian bowlers missed the series due to injury and 20-year old near-debutant Harbhajan ripped through the Aussie lineup time and again to help India win 2-1, the prospects for Australia look quite dim this time around. They will fervently hope that their only international class bowler, Jason Gillespie, does not fall prey to injury once again. Shane Warne, who has fared miserably in India every time he has travelled there, will likely pray for injury.
Another fast bowler, Shane Bond, is expected to exit the international cricket scene following repetitive injury from stress fractures first encountered during NZ's tour of Sri Lanka. In view of the consistent failure of fast bowlers in India and the Indian subcontinent, Javagal Srinath's huge success in these conditions is made to look more remarkable than ever. It is heartening to see the advancement of the new Indian four-prong pace attack, after the retirement of the Indian great.
Finally, no current column could be complete without a mention of the Lankan living legend who towers above all other bowlers in the history of cricket: Muthiah Muralitharan. After the insults that have been heaped upon him by various cricket followers there, he has been reluctant to return to Australia. Says Murali: "I have been defamed, pilloried and severely criticised by the world's cricket media. Even the prime minister of Australia has called me a chucker and then in the next sentence says I will be welcome to tour his country!" Fans of this magnificent cricketer will not want to see him suffer needless abuse and humiliation in return for giving his brilliant all on the cricket field. Here's hoping Murali keeps his word and does not join Sri Lanka's upcoming tour there.