Who should partner Sehwag?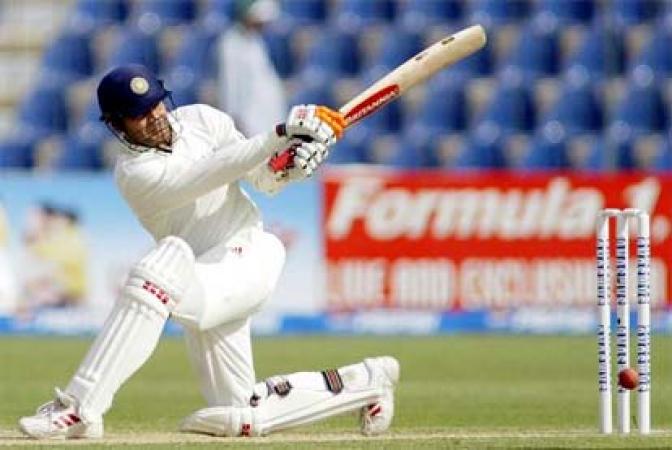 By Indian Pride
June 23 2004
When I first heard that Ganguly wanted Yuvraj to open, I was outraged! How could he just break up the most productive Indian opening partnership in recent times? That too, at a time when specialist Indian openers were at a premium. That partnership he wished to break-up was still in its infancy when it was given a baptism of fire. Against the mighty Australians on their own turf. In modern times, it just doesn't get any harder than that. They produced opening partnerships of 61, 4, 66, 48, 141, 5, 123. 2 failures in 6 innings including 2 century stands. An average of 57.38. Now that ain't bad..! Apart from the Aussies there aren't many teams that can boast those statistics in Australia.
Out of the frying pan into the fire.
Next came Pakistan in Pakistan. If the Aussie bowlers on home soil were tough, the Pakistanis in Pakistan would be tougher. Their pace battery of the fiery and ferocious Akhtar, coupled with the talented Mr Sami, would send shivers down any openers backs. Well, nobody told Chopra and Sehwag that. Not only did they score their 2nd highest opening partnership, 160, in the first innings of the first test, but Sehwag went on to bludgeon the Pakistani bowlers to the tune of 309 awesome runs, barring the odd life or 3..
Now that makes an average of 68.78 in 5 Test matches against the best. The second Test match bought about two failures, 5 and 15, which coincidently also bought about defeat for the team.
Even with the failures the average for the last 6 Test matches is 58.09. Once again, that ain't at all bad!
The Dilemma
Now comes the dilemma.. The Captain is back. His substitute, Yuvraj, has played wonderfully well. A fifty in his first Test match, followed by a century, (112), in his second. The century coming in a losing cause, but the next highest batsmen was Irfan Pathan with 49! Ganguly knows Yuvraj is too good a player to be left out, plus the fact he's taken to Test match cricket like a duck to water, means only one thing... Chopra for the chop. Unfair, yes. He has done everthing asked of him. His job was to see off the new ball, and protect the crown jewels -- the Indian middle order. And he did just that. Ganguly made the announcement. The only way Yuvraj could get into this formidable batting lineup was to open. So we waited to see how the new Yuvraj/Sehwag partnership would fare.
When the time came, sure enough Sehwag had a new partner, not the expected Yuvraj, oh no.. they sent in 18yr old little Parthiv Patel. What has Ganguly done? He's just a boy! Well in actuality, the partnership, (129), really was Patel/Dravid as Sehwag got a golden duck.. but that day, the boy became a man. The way this courageous young man hooked, pulled and drove the fastest bowlers on his way to 69 fantastic runs was just inspirational.
A few months on, and the talk is still that Yuvraj will open with Sehwag. We have yet to see this, and yet we may not get to see this.
The first Test against the touring Australians is still a few months away. Anything could happen. Ganguly seems adamant that Yuvraj will open.
Yuvraj himself has said he is looking forward to the challenge. But is he the right man for the job? At first I thought, no. How can you have two strokemakers, aggressive and flashy stroke makers at that, open the innings in a Test match against quality opposition. Well, the more I think about this the more excited I get.. Ganguly might just pull this off. This could be a master stroke by India's greatest (sooner or later) captain. Its a no lose situation. If it works, the Aussie opening bowlers won't know whats hit them. A double cannon blasting at both ends. Oh its gonna be a MELA! If it fails, well, we have a tried and tested opening combination of Sehwag and Chopra to fall back on. (And we all know that that works.) In which case Yuvraj will have to bide his time for another try later or wait for a middle order slot to open.
So there we have it. For the first time as far as I can remember, India has a surplus of openers. The choice of solid/explosive, or explosive/explosive.
Who would you choose?