Rust and Relaxation, and the Asia Cup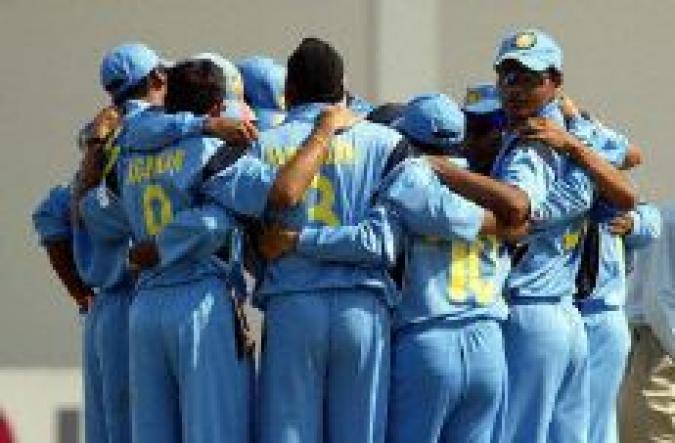 By Gaurang
July 15 2004
Being rusty and being complacent are the two biggest threats to India as they go into the Asia Cup, to try and win it for the 5th time. The rust is a natural consequence of some much needed and very well deserved rest and relaxation after a successful though arduous season that stretched from September of last year to April, and included Test series against New Zealand, Australia and Pakistan and ODI tri-series' at home and in Australia with a 5 match series against Pakistan also thrown in for good measure. The extensive camps for the pace bowlers followed by the camp for the whole team were designed to make sure the rust is gone, though the performance of Zaheer Khan in the tour opener, indicated that at least for one memeber the rust may still be quite extensive.
Then there is complacency which can come from the false notion that India is head and shoulders above the other teams in the competition. While it may be true that India are the better side, the gap is not that much. Also, the two biggest rivals to India, Pakistan and Sri Lanka, have different but compelling reasons to be confident of toppling the Indians if they display even a hint of getting complacent. Pakistan have a new coach, a new cohesion, and must be smarting from defeat at home in the ODI series, especially after they had gone 2-1 up in the first three games. Sri Lanka meanwhile will be well oiled as they come home from a Test series in Australia. Every team that plays Australia finds the next team easier to handle.
The two factors that mitigate this threat are that the Indian team management and senior players all recognize this fact. Tendulkar, Wright and Ganguly have all warned against getting complacent. Tendulkar has exhorted his team to start with a bang, Wright has warned not to take any team lightly, and Ganguly has said he seeks consistency as the hall mark of true progress towards the top spot in world cricket. Add to that the outspoken Sehwag who has given himself the added burden of stating in public that he is on the look out for an ODI two hundred. There will be no relaxing from these stalwarts.
The second factor against relaxing too much is the healthy competition within the team. Almost everybody knows that their place is not a given. Kumble and Bhajji will compete for a spinners spot, unless the wickets prove to be highly conducive to spin. Ajit Agarkar will be lurking at the back of the minds of Zaheer and Nehra both, as any signs of lack of fitness, preparedness or effort from them will cause immediate questions to be asked. Similarly Yuvraj is under pressure to perform as his captain has dangled the carrot of a Test opening spot in front of him. VVS can't get complacent either, because if Parthiv Patel clicks as a batsman, his role in the side could become disposable. As for Pathan and Balaji the role of being the new New Ball pair will bring its own pressures. Kaif too can't get too complacent with Badani, Gavaskar and Powar nipping at his heels, not to mention Dinesh Mongia who did his utmost to get the selectors' attention with some fine performances in England, in all forms of the game, with both bat and ball.
Lets hope India can avoid the three Rs, Rust, Relaxation and Rain in this Asia Cup and return as Champions.