Asia Cup: India vs Pak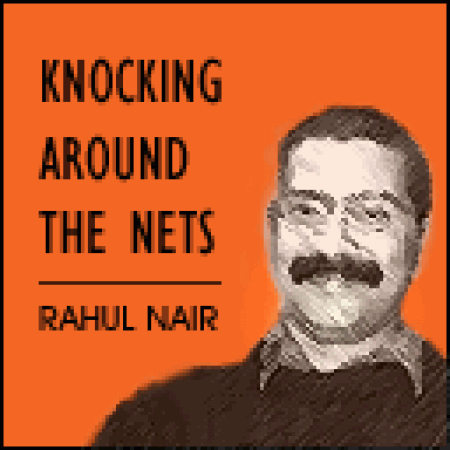 By Rahul Nair
July 25 2004
This was supposed to be the cracker-jack. India was matching up with Pakistan after their historic victorious tour. Pakistan needed to win to stay in the tournament. India had to deny them a bonus point. OF TOSSES AND BENCH WEAKNESSES
---
Sourav Ganguly lost his eleventh straight toss to Pakistan and Inzamam-ul-Haq had no hesitation in taking first strike. Especially considering how valiantly his bowlers had fought back against the Lankans the other day under lights. The strip being used was a virgin one, and in hindsight, the toss proved to be a great one to win, since after the initial movement generated by Pathan, it was a belter of a track.
India, again missing the yeoman services of the prestidigitatious Hyderabadi magician Laxman, this time chose to plump for an extra bowler (the Patel experiment having horribly failed the last time around against the Lankans. Given that a replacement keeper could have been flown over in less than an hour to Sri Lanka, the fallacy (or is it idiocy?) of the selectors in picking a back-up keeper instead of a specialist bat in the 14 was once again cruelly exposed. Imagine, for instance, if it were Tendulkar's recurring back spasms or Ganguly's lower back that had acted up. Ganguly has been a firm believer in the seven-batsman policy since the disastrous tour to the Antipodes in 2003, and it was obvious from the second over onwards that something was seriously amiss with the Indian strategy and tactical approach.
PATHAN, THE LONE WARRIOR
---
Pathan produced a first over of such remarkable incisiveness and creativity that one couldn't but help feel sorry for the hapless Imran Nazir. This was the same Nazir who had clobbered Pathan out of the attack (and the ODI playing XI) in a warm-up game just a few months ago. But while Nazir has regressed since his debut five years ago (with an increasing penchant for the "brain-freeze"), Pathan has picked up more than a bagful of tricks since they last faced off. One couldn't help but recall some magical overs bowled by the master of cut and swing, Wasim Akram, with six different deliveries in the same over.
Strangely though, as soon as Nazir fell to a Pathan beauty, Tendulkar and Ganguly imposed their will on the young bowler, removed the second slip and pretty much took away his most potent weapon, the in swinger to the right-hander. At the other end, Balaji had a quiet start but then lost the plot completely. His action seems to have suffered in the hiatus since the Indian tour to Pakistan. He has again reverted to his old bad habits (the one-dimensional in-cutters), compounded by a propensity to splay his legs at the point of delivery and lose his radar completely. However, we all know he is a game trier and given Ganguly's policy of backing his boys, it will take more than a handful of bad performances for him to be shown the door.
What this resulted in was a complete shift of momentum to Pakistan after Nazir's fall. Yasir continued to struggle but the pinch-hitter Malik, after taking a few sighters, launched into a terrific counter-attack that left Ganguly bereft of ideas. Pace, swing, spin—nothing seemed to faze him as he took risks that paid off handsomely. He had a couple of edges that flew past Sehwag (perhaps the taller Laxman may have latched onto one of them, but that's moot), a badly mistimed pull off the faster Nehra bouncer that fell in no-man's land, a very close shout for LBW and an elementary stumping muffed by Dravid. In between, Yasir was finally put out of his misery by Kumble and Malik's impetuosity was curbed by the calming influence of Inzamam at the other end.
Malik continued his tennis forehands and hoicks, interspersed with studied defense and remarkable patience to notch up his fourth hundred in ODIs and eventually went on to register his highest score in this form of the game. The effort may have lacked class, but more than made up for it in sheer gumption and efficacy. He may be coach Woolmer's short-term answer to the conundrum of the number three spot but lacks the class to own the spot unlike a Ponting or Vaughan or Laxman. It is not everyday that Malik will hit a hundred by playing out of his skin like he did today. This is not to take away from his amazing knock but more of a loop-hole in what is considered Pakistan's strategy targeted at the ICC Knockout and the 2007 World Cup. But despite Malik's heroic effort, Pakistan ended up at least 20-25 runs short of what should have achieved against a toothless Indian attack and ragged fielding. Sachin Tendulkar managed to prise out a couple of cheap wickets and the spinners ended up doing an adequate, if not spectacular, job.
CREATING YOUR OWN LUCK
---
There were a few chances that may have stuck on another day for the Indians, as well as a few direct hits that may have hit. But the Indians, unlike the supreme professionals from Down Under, did not create their own luck or even appear to try to make the most of what they had. Repeatedly, the ball was mishandled, misfielded or poorly thrown to give the batsmen that tiny degree of freedom to continue to chance their arm. The previous column did point out the lack of intensity from the Indians in the field, but today's display will surely have set the alarm bells ringing in coach Wright's head. The efforts from Harbhajan and Sehwag, in particular, were disappointing—considering they have very good hands and feel for the cricket ball.
INDIAN BATTING APPROACH
---
From the outset, the Indian batting plan appeared a little too tentative and defensive. Perhaps, all the criticism and advice has got the better of Sehwag, as he opened his account with a defensive prod that turned into an ugly outside edge off a ball that he would normally dispatch nonchalantly over cover point. His dismissal seemed only a matter of time—predictably, he was caught in two minds on dealing with an innocuous leg-cutter from Shabbir Ahmed and was caught behind.
The dismissal brought a determined-looking India skipper to the middle and he was predictably peppered by Akhtar with rib-ticklers from an around-the-wicket approach, albeit not before "Dada" had creamed the bowler for a superbly timed square drive to the point boundary. A couple of those had him in serious trouble, but Akhtar seemed to be struggling after a few overs, given the heat and humidity and the effort involved in bowling consistently above the 150KPH mark. Sami was dealt with an aplomb bordering on arrogance by Ganguly, with Sachin motoring along nicely at the other end and the two had stitched together a 62-run partnership in 69 balls when another stroke of bad luck put paid to Ganguly's promising innings. Earlier, Shabbir had been literally thrown off his impeccable line and length by an imperious lofted six over extra-cover by Ganguly and a superb cut shot of Sami was almost the shot of the day, only matched by the effortlessly executed cover drive by the Little Master off Akhtar and a brilliant flick very square of the wicket, placed to perfection with a subtle movement of the wrist, only noticed by the connoisseurs—that too, in slow motion replays.
Sami bowled a short one wide outside off and Ganguly square cut it to the point boundary. Next ball, Sami straightened his line, bowling a good length on middle and leg. Ganguly shuffled, over compensated and compounded the error by missing a simple glance to leg. The balls brushed his thigh-pad, the contact helping the ball curve in and feather his leg-stump. A lucky break for Mohammed Sami (who seemed strangely pedestrian in today's outing as opposed to the brilliance dished out against the Lankans the other night) and an unlucky one for the Indian skipper on the rampage (who was finally beginning to resemble something of his old self in this outing).
At this stage, the match was evenly poised, since it brought the most consistent batsman for India in this tourney to the middle. But Dravid was undone by a Razzaq delivery that hit a crack on the pitch and did far too much to compensate for his forward movement and he was caught plumb in front. With his cheap dismissal, Pakistan had virtually sealed the match. The only point of interest after that for the spectator was whether Pakistan would secure the bonus point or not, in order to atone for their atrocious batting display against the Lankans. (The simple reason being that the batting order did not have any class beyond Dravid in the order, only game triers.)
Yuvraj played a couple of pretty cover drives, but never really seemed to be on top of the situation mentally. He found the innocuous stuff from Malik too hot to handle and eventually patted one tamely back to Malik. Kaif seemed rather too jittery, taking off for singles that didn't exist and repeatedly sent back by an increasingly exasperated Tendulkar. Eventually, there was a mix-up and Kaif was run out by a smart piece of fielding from the much-maligned Younis Khan, who incidentally became the 7th Pakistani player to notch up over 50 ODI catches.
Pathan came in and Team India had changed its primary target to deny Pakistan the bonus point. There were still 90 runs to go for that to happen and the young Pathan batted with a remarkable maturity that showcased a sound mind that could read the game as well as any. He was tested with some teasing stuff from Malik, some testing fare from Akhtar and Sami and he stood up to challenge. Constantly getting advise from his senior partner Tendulkar, he played superbly for a career-best knock which many purists will remember if not for the manner in which he got out, with India a mere 7 runs from denying Pakistan the bonus point and a clear shot at a place in the finals.
Balaji, who struggled with the ball also struggled to put bat to ball (what a difference a few months can make!!) and it all came down to the final over with India requiring five off it to reach 240. The much-maligned Kumble, who ducked into a harmless Andre Adams Yorker to achieve eternal infamy as a batsman, redeemed himself by being patient and scrunching an attempted Sami yorker off the back foot to the long-off fence to put India within one run of denying Pakistan the bonus point. Next ball, the ever-reliable Moin failed to hit the stumps as Balaji, with a huge start made it for a forced bye. Next ball, the two tail-enders repeated it to ensure that no idiocy of the Pollock kind happened and put the bonus point beyond Pakistan's grasp. So while Pakistan won handsomely, India scored a moral victory, leaving coach Woolmer (a perfectionist of anal retentive extremes) fuming and a wry smile on Wright's face.
It remains to be seen if India can put it across Sri Lanka on Thursday, since Atapattu's boys have been playing superb cricket throughout this tournament. But Dada's boys take on Lanka after Pakistan plays Bangladesh on Tuesday, which makes the whole arithmetic fascinating as well as intriguing. But the real question that the fans at the "paan tapris" in Mumbai and New Delhi will be asking is, "What the hell is wrong with Dada's boys? I have gone back to work after a vacation and it took me but a day or two to get back into groove." And don't forget, Buchanan and Punter will be watching this very closely and heaving a sigh of relief that Dada's boys seem to be a mere shadow of their 2003-04 selves. Perhaps the break after the Pakistan tour was disastrously deleterious. The jury is out on this one.
LAST WORDS
---
REPEAT FROM LAST COLUMN: Why would one select a squad of 14 without a reserve batsman?
Why would Ganguly not push the envelope and try Kumble or Harbhajan WITHIN the first 15?
Why would Woolmer and Inzi persist with the short-term solution of Malik at #3? Why not, instead, try Malik at #1, a la the Afridi experiment?
Why is Sehwag getting bogged down by criticism? Is marriage taking the zing out of the man?
Why has the Indian fielding regressed to such abysmal levels?
Why can't the morons who comprise the BCCI fly in a replacement for Laxman/Zaheer? Does this have to do with the contracts issue (My, oh my my!!)?
Why is there so much intrigue surrounding Laxman's injury? (Repeated emails and browsing through press conference transcripts have failed to yield a single clue as to his actual injury and how he suffered the same).