Post-match analysis: Picking out the positives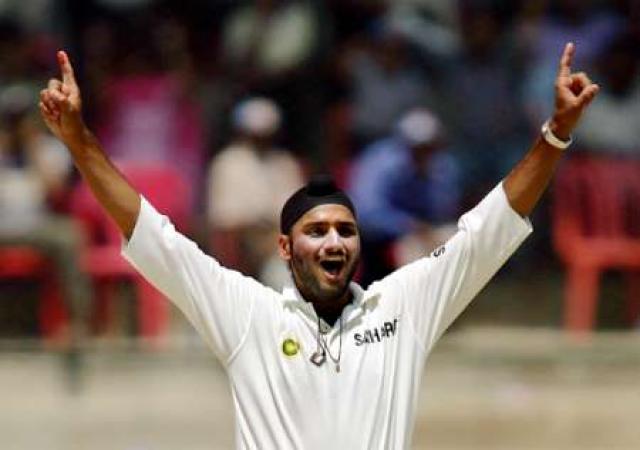 By Thaleel bhai
October 12 2004
After India lose the first Test against Australia, an analysis of the form of various key players and what the rest of the series has in store. All that can be said seems to have been said about the match; particularly by those unimpressed (to put it mildly) by the umpiring standards. Yet, no matter how irrational some of the decisions were, some things can't be changed. The scorecard still shows India as having lost by over 200 runs - and by the standard of play, it's likely that even had a few of those unfair decisions not taken place, we still would have lost. Umpiring can't be used to cover up Akash Chopra's unconvincing display, or Yuvraj's two loose (and identical) dismissals, or Ganguly's horrendous running between the wickets. But, being Indian, we can look past these briefly for whatever positives there were in the match - just for a degree of hope going into Chennai.
Bhajji's return to form: Five wickets in the first innings did wonders for Harbhajan's confidence, as he teased the batsmen in the second innings, looping and drifting the ball expertly, varying pace and turn enough to silence even Michael Clarke, who had looked more than assured - destructive, in fact - in that first innings. Even with the Australians changing their approach to spin, coming down the track and playing with straight bats instead of sweeping every ball, Bhajji adapted quickly - and picked up a well earned 6-for in the second innings.

Australia's not invincible: Did anyone pick on this? Our second innings score was in fact higher than Australia's. On pitches that showed few demons in them, with just the occasional spitting cobra (And where Pathan and Bhajji were flaying Warne and company on day 5), Australia still crumbled in the face of quality spin bowling. It wasn't sweeping or an attempt to score quickly that outdid them - they played exactly the same way as in the first innings and didn't throw away their wickets, but the rapid changes in approach of the spinners, combined with some much improved fielding, ensured that we were able to bowl them out for a significantly lower total the second time around - definitely an encouraging sign if we are to go on and win the next game.

Pathan's batting: Perhaps the most obvious of these points. Just about every fan, Australian or Indian, was impressed by the maturity and skill shown by Pathan in handling Australia's pace and spin attack, under extreme pressure in both instances, and against a ball that was turning sharply and reverse swinging. As has been said ad nauseum earlier (still not preventing me from repeating it), Pathan shamed the top order by scoring more runs in the match, and spending more time at the crease than any other player in the Indian side - and handling Warne and Kasprowicz with a simplistic ease that would have had the England team looking on in wonder. The only thing to hope is that Pathan can start providing runs on a consistent basis with the long handle - as if the top order clicks to any extent, a later assault from Pathan could very well make big differences for India - such as the difference between a competitive total and a genuinely challenging one.

Warne's form with the ball: 4 wickets for 193 runs in the game, an average of 48.25 runs/wicket which isn't too far removed from his usual bowling average in India. Despite getting Laxman out in both innings, Warne barely looked incisive - in fact, looked anything but at points. Short leg, slip, leg slip and a silly point for any of the batsmen were rendered irrelevent as Warne's attempts to bowl quicker through the air saw him pitch the ball short-of-a-length on a far too frequent basis to worry any Indian batsmen. And those who saw Dravid facing Warne in the morning of the fifth days place would have seen how easily Dravid played him, hammering the short ball to sweepers on the fence (and then refusing singles), and finding gaps with an ease that would have seen a run rate of 3-4 runs per over had he not been trying to bat out the day's play. In fact, with the way he bowled, Warne's figures flattered him - Pathan's wicket in the first innings was an undeserved one, and had India not been trying to graft then, he might have taken even more stick.