Confessions Of A Cricket Addict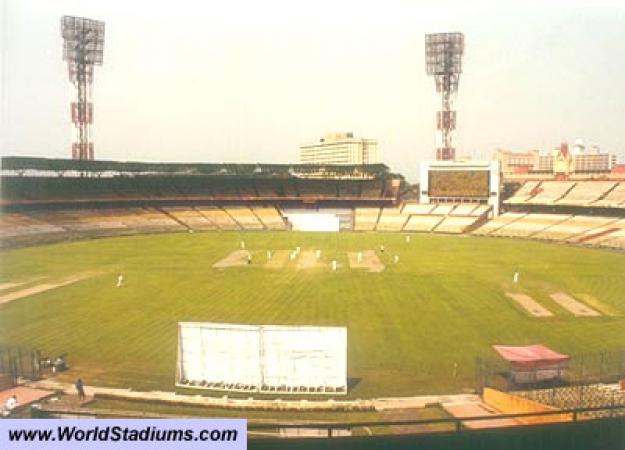 By Gaurang
October 12 2004
I have been a cricket fan for most of my life. The first vague recollections I have of an international match are that of my uncle explaining to me the details of India's triumph in England in 1971. At that time I was about five years old, and he was an excited 18 year old listening to the radio. The next highlight was the India versus England series in 1972-73. It was during this series that the first live televised broadcasts of the match were shown in Bombay. Television itself was in its infancy in India, with black and white sets, and only one channel. Owning a TV set was also a rarity. We were one of the few who owned a TV set and a group of cricket enthusiasts of different ages from the building we lived in had talked my mother into letting them watch the match.
Our living room was like a mini cricket stand. Listening to the motley crowd gathered, my meagre knowledge of the game was boosted and already the names: Chandrasekhar, Bedi, Pataudi, Wadekar, Durrani, Gavaskar, Viswanath, Solkar, and Engineer for India and Tony Lewis and Tony Grieg, Knott, Pocock, and Birkenshaw for England were familiar to me, the latter two because they sounded funny to my seven year old ears.
By the arrival of the West Indies in India in 1974-75, I was a victim of a raging case of cricket fever. I collected the badly produced sheets of photographs purporting to represent the home and visiting teams available from the local general store, and insisted on cricket labels for my school books. I began to scour the newspaper to read the reports and scores. And I started to grasp the finer rules of the game and nuances, such as the names of the different strokes, the names of fielding positions, and common types of deliveries that bowlers used. I tried to use all this knowledge when I participated in impromptu games of cricket with other boys in the neighborhood. My parents soon bought me and my brother a bat and a set of stumps, the very minimum required to play a decent game on any vacant lot or playground that could be found.
By the time the first World Cup was held in 1975, I was a full fledged cricket junkie. I persuaded my father, who may have wanted to do so any way, that we should buy a special radio antenna, so that we could better listen to the BBC broadcasts of the games. I remember getting into a heated argument with a cousin of mine, who was slightly older, that the West Indies would win the World Cup and not Australia as he predicted. That I was vindicated in the final at Lords gave me enormous satisfaction. He, like the Aussies, had his revenge in the Test series that followed, when Greg Chappell's Australians including a rampaging Lillee and Thomson blew away Lloyd's West Indians 1-5 in Australia.
Another cousin of mine owned an Encyclopedia set, and whenever I visited him, I would pull out the volume with the topic cricket and read about players such as Ranji, Hobbs, Hutton, Hammond, Bradman, Grace, and Sobers. It was at around this time that I started writing down the names of cricket players in an old diary. I think I had a list of about 150 names, and I was always on the lookout for more names to add to this list. I questioned my father about the players of his childhood, and eagerly wrote down names such as Nayudu, Mankad, Umrigar, Merchant, Hazare, Nissar and Amarsingh. In typical childhood fashion I was no stickler for details. For example I recall including in the list of players, the visiting Sri Lankans who participated in a series of "unofficial" Tests against the Indian team. I can recall the names of Tennekoon and Opatha as being on my list, unfortunately these players missed the boat when Sri Lanka was eventually granted official Test status.
Around this time I also joined a couple of circulating libraries that loaned books and magazines, for a fairly modest Rs. 10. per month. Among the magazines I borrowed were issues of "Sportsweek" which detailed the happenings of cricket globally. Thus I was fully aware of Lillee and Thomson demolishing my favorite West Indians in the test matches following the 1975 World Cup. I also got my first impression of Pakistani cricketers, who I never had a chance to read about, or see pictures of, in the newspaper, since cricketing relations were basically non-existent between the two countries back then.
Yet another cousin of mine, quite a bit older than me, had a collection of quarterly cricket magazines, called "Sportweek's World of Cricket" These were treasure troves of cricketing information and I luxuriated in leafing through them, whenever I visited him. Another favorite was the "Cricket with Vijay Merchant" radio broadcast every Sunday. Merchant's homilies on the virtues and etiquette of the game, along with his recollection of great moments of the game were highly educational to the budding cricket fanatic, and were analogous to what a later generation of youngsters may have learnt, when Sunil Gavaskar did a TV series on his recollections of some of the greatest moments in cricket for Doordarshan in the mid 1980s.
However, just playing the game, practising the art of batting, bowling, and fielding taught me more about the nuances of the game than any other activity. I fancied myself as an all-rounder, and was known for the ability to bowl quickly (relatively) and to smash the ball around with the bat. Though the best innings I remember from that time was a dogged effort as the No. 10 batsman in a team of much older boys.
I must have been around 11-12 and they were all in their late teens or even early twenties. The team was two players short and me and my brother, as the only two able bodies available, were picked. The team we were playing for was soon 8 wickets down for less than 50. I made my way to the wicket, and was facing a bowler about 16 or 17 years old, and fairly quick in pace. I hung about, and after losing my original partner, joined in a last wicket stand with my brother, who was only about 10 years old at the time and batting No. 11, to thwart the opponents for what seemed like hours and hours. In actuality it was probably about an half an hour at the most, and we pushed the score along to 80+ runs, before one or the other of us was finally out. We were both instant heroes. Later in the day I squandered about 10 runs in an over when I was given the opportunity to bowl and nearly wasted all the good work I had done earlier with the bat. Cricket is a great game to bring you back to earth.
This triumph was followed by a Thommo-inspired bowling performance, where for the first time I noticed that I was bowling quick enough to make the tennis ball swing. I remember getting 8 or 9 of the other team, all clean bowled. In another match my brother took a diving catch in the slips, and we replayed the catch endlessly in our conversation after the match, with much reference to Eknath Solkar.
Another favorite pastime during this time was to watch a team of grown-ups play in the "maidan" or oval in front of my house. The maidan was not really a cricket ground, but rather a surprisingly undeveloped piece of property in the middle of apartment buildings on all four sides. There was a community center that was supposed to be built at the site, but the construction was so slow, that it stood in a semi-built state for several years. The added thrill was the rumor that some of the players were "dadas" and were reputed to have unsavory reputations away from the cricket, but all seemed well versed in the etiquette of the game.
The ball used was a tennis ball, and unlike our matches a new ball was used at the start of each innings of this one innings encounter. The balls must have cost about Rs. 10 each, a huge sum for a kid back then, and anywhere from Rs. 110 to Rs. 550 was rumored to be at stake in each match, as opposed to the Rs. 2.20 or 5.50 that we had at stake in our matches. But the number was always a multiple of 11 as the players all chipped in an equal amount and the winning side doubled their wager, while the losers lost their money.
In the Grown-up games, one Umpire from either team alternated (already neutral umpires were being used) between standing at the bowler's end and at square leg. Scorers from both teams kept detailed scores, unlike our practice of scratching marks in the ground, and there was a set of stumps at both ends, unlike our practice of a solitary stump or a pile of "chappals" at the bowling end of the pitch. Our practice was to have the batsmen switch sides at the end of each over to rotate the strike evenly.
The Grown-up match usually took place on Sundays during the winter, and attracted a small but enthusiastic audience. The actual residents of the building surrounding the maidan, including my parents, I think, thought that the matches were a nuisance, and a danger to their windows. They had reason to be worried, because just about one window among the 6 to 8 buildings surrounding the ground was broken each Sunday. Usually the teams paid for repairs, but because they had reputations as "dadas" no one demanded payment. The cricket played was fiercely competitive, and some fantastic diving stops were made, and some incredible catches were taken. In tennis ball cricket the bowling was opened by spinners, as the fuzz on the ball afforded greatest turn and bounce when it was new. As the ball got used and the fuzz worn, it moved through the air quicker, and the faster bowlers came on.
I became familiar with the home team players' names, and would pretend to give running commentary on the proceedings from my parents' bedroom window, using a rolled up magazine as a microphone. As for the visiting players, I just made up their names, often substituting names of actual Test players, or just making up nick-names based on their appearance and mannerisms. I remember giving the name Fredricks to a visting lefty with a tendency to hook. Another was Grieg, because he was so tall and awkward, and another was Lloyd because he was tall, a lefty, and wore glasses. Some descriptive but not really politically correct nick-names I gave included "Takloo" i.e. "Baldy", to a player who was hair challenged, or "Jadia" i.e "Fatty" for a player who was over-weight.
Just as I was getting better at the game, including pairing up with a classmate of mine who bowled left handed, a sort of junior Kapil and Ghavri, to represent our class in school matches, which were played using a "season ball" (i.e. a real cricket ball) and formal equipment including pads, gloves, and the all important "box", on what to our eyes was a beautifully manicured ground (but in reality was probably close to ramshackle) at a place called "The Jolly Gymkhana" I found out that I would be moving to America. I had no idea of what that would entail, but I had heard that cricket was unheard of there, and a game called baseball was the bat and ball game of choice.