Day 3: The wonders an axing can do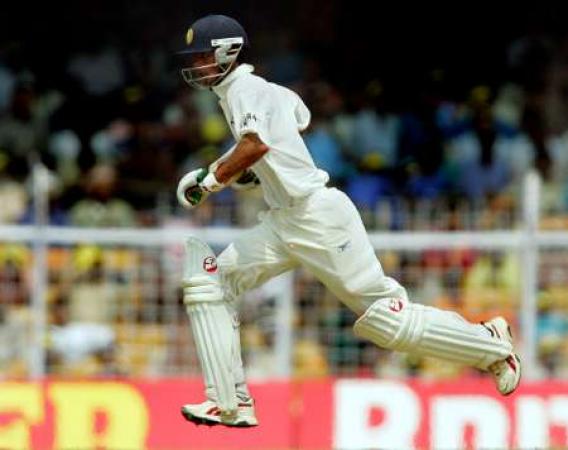 By Thaleel bhai
October 17 2004
Plenty's already been said about Mohammad Kaif's heroic performance after suffering from a bout of viral fever recently, and then battling to give India a major lead in the draining conditions of Chennai - and that too, while possibly fasting. However, the BCCI selectors might do well to look at both his performance and that of Zaheer's as one of the reasons to bring the axe down on people a bit more. After being dropped 3 years ago, Kaif was overlooked for several test series, with other players like Ramesh, Das, Chopra and Yuvraj being given chances in the side - and after finally being given one more shot in the national team, Kaif would have known it might have been his last had he failed - hence an innings and a partnership which has put India in the driver's seat here. Based on some good form in the past season, players can take their place in the side for granted, with the BCCI not bothering to put major pressure on them to perform, but instead worrying more about its coffers. After all, had VVS Laxman been in Kaif's position, it's doubtful as to whether he might have come out and batted again - even if it was just for two balls - he'd have known that with his average in the last year and his usual form against Australia, he'd have still played at Nagpur. Contrastingly, in the Australian camp, with Ponting possibly returning for the fourth test, Damien Martyn, Darren Lehmann and Michael Clarke will all be playing for their slots in the team - and Simon Katich too will be under pressure, despite a consistent run recently. All no doubt will be trying to bring out their best performances to avoid the axe - something that's not seen too often in the Indian camp.

However, Kaif's innings might do more good than just giving India a lead. Yuvraj Singh and VVS Laxman have impressed nobody with loose strokeplay and soft dismissals, and both might come to the realization soon that after Kaif's performance - both in this game and in the recent season, he can't be dropped if fit. One of them might very well have to go if Tendulkar returns at Nagpur, and if both come to that realization and play with the intention of performing for both a win and a place in the XI, it can only serve the team better. Zaheer Khan also showed some of the same resolve as after lackluster performances at Bangalore, he bowled with good pace in the first innings, and troubled the batsmen in the second innings - first getting Hayden to nick twice to Patel, and then bowling a top class spell with the old ball reversing in the evening. Khan no doubt knew that the talk of bringing Agarkar in was getting louder and louder, and hopefully, the pressure for his place in the squad can keep him bowling like this tomorrow.

With several players now feeling pressured to perform their places in the side and starting to respond, the BCCI hopefully can wake up to this. Perserverance with talent is one thing, overperserverance is another - and when top class players consistently fail to take up responsibility and perform, perhaps it is time to bring the axe down a few times to let even key players know that they aren't indispensible. No player in the Indian side's a better example of this than Anil Kumble - kept out in the past by injuries, a need to only play one spinner abroad and the ability of the young Sikh offie, Kumble grabbed his chance in Australia with both hands. Prior to the Australian series in December, Harbhajan had been considered as the top spinning option, with a public opinion that on form, Murali Kartik should be the backup choice. Kartik wasn't called to the squad initially, and Kumble played - returning to international cricket with a superb bowling performance Down Under. Since then, he's looked better than before - in Pakistan, he was once again the top wicket taker with a key 6 wicket haul at Multan, and again has continued his form at the Chepauk, making sure that he can't be dropped in the near future. Kumble's performance in the final session may not have had the results of that phenomenal spell on the first day, but he's been looking better than he did a long time ago. The same ability to get unnerving bounce off the Indian pitches exists, as he made the ball kick up at batsmen as if it was the 1990's again, and Kumble's now also mixed in a great degree of variation both in turn and pace. A slightly quicker, bouncier ball took the edge of Hayden's bat and looped into the air for Laxman to catch, a touch more drift and dip defeated Langer's drive - and the final wicket of the day showed that he's back to his best - a viciously turning googly with both pace and bounce to bowl Gilchrist around his legs.

Kumble though, still has a good deal of work to do in the first session tomorrow: Australia lead by 9 runs with 4 wickets in hand. A collapse like that on the first day will leave them with no chance; a middle order counterattack resembling Clarke and Gilchrist at Bangalore could put India on the ropes. With Zaheer looking to have finally found his pace and venom, and Bhajji and Kumble looking more and more threatening, India are no doubt favorites - the only thing now is to convert the 'favorites' tag into a victory. Martyn, Clarke and Lehmann cannot be written off, and the longer they're choked of runs, and the quicker they're dismissed, the better it'll be for India. Even though history shows that large chases are rare at Chennai, India no doubt have the batting potential to chase down almost any total Australia can put up from here. A lead of 200 may seem distant, but if India are complacent, it might well be reality. If India can pick up these remaining wickets cheaply, and dismiss the Aussies for another 50-80 runs, the game could be over by tea. But as past matches between these two have shown, one thing's certain here - neither India or Australia can be written off, or be assumed winners too early.