Postmortem I: Tracking the downward spiral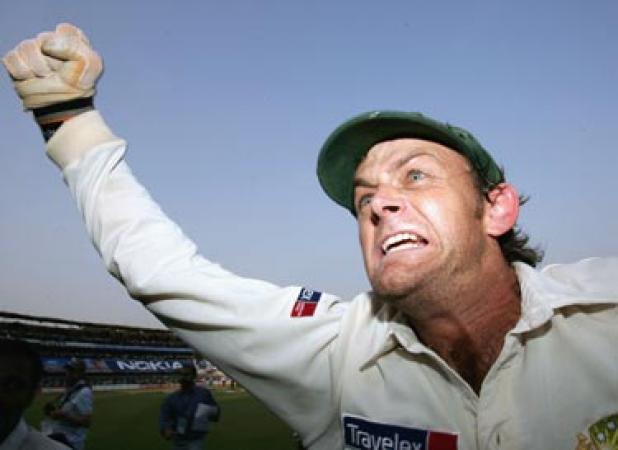 By Thaleel bhai
October 29 2004
After the collective high of drawing against Australia abroad and then beating Pakistan in Pakistan, India seem to have comparatively hit rock bottom. Even if they have been thrashed by the world champions, the form of some of the current players is such that the current squad might not fancy its chances against a weaker team such as New Zealand or Sri Lanka. There've been several reasons for this failure, but above all, one thing stands out - India have had far too many non performing assets in the side.
Among the Australian top seven, Gilchrist, Martyn and Clarke have all reached triple figures at least once so far, while every other batsman has crossed the 50 run mark. In the Indian camp, it's a different story - Ajit Agarkar tops the batting averages, while most of the famed top six lineup has been outdone by the tail - with the exception of Sehwag and Kaif, none of the top order have reached a series aggregate of a hundred runs - whereas Irfan Pathan and Parthiv Patel both have. Hopefully though, as has now been said over and over again, the series loss might at least open a few eyes to the facts that over persistence rarely works, as does the move of letting players take their place in the side for granted. To examine a few of the golden failures so far...
VVS Laxman: Forget Kolkata, Adelaide and Sydney. In this series so far, he's totaled 53 runs - less than what Irfan Pathan or Parthiv Patel have scored in a single innings. And for a player of his ability, he's done anything but perform - his last 6 matches have seen him score less than 200 runs, with only one score topping 50, and an average below 20 runs/innings. The ghost of Kolkata and Adelaide cannot keep Laxman in the side much longer - and with his insipid displays in the last few innings against Australia, his once-phenomenal record against them has begun to reach more normal levels. With his recent performances, there's only one option for any group of level headed selectors to make: Replace him with someone in form, and capable of performing - until he can again start playing well enough to deserve a place in the side.
Sachin Tendulkar: Two lone knocks of 8 and 2 might seem a touch harsh to judge him by, considering he's also coming back from a long injury. However, in test cricket, he's not been a major performing asset for the Indian team either. In his last ten matches, he's been dismissed 11 times in single figures - a statistic that would have people clamouring for him to be dropped, were his name not "Tendulkar". What's more is his lack of consistency in other innings. Only four times in that time has he passed 50 (twice going on to make massive scores of 241 and 194, both not out) - and with the exception of those two innings, he's otherwise averaged a mere 17.18 runs/inning. While dropping him would lead to plenty of question marks being raised, the least that could be done is to make him feel under pressure for his place in the side. He may hold half the records in the modern game, but if he can no longer perform - not by standards he had set seven or eight years ago, but by normal standards expected of a team player - then there's no reason for his inclusion.
Akash Chopra: While other issues in the side can be owed to over perserverance and too much backing from the selectors or captain, Chopra's case is the opposite. Despite a successful tour of Australia, Chopra was immediately under pressure for his spot with Saurav Ganguly declaring intentions of wanting Yuvraj Singh as Sehwag's opening partner. Since then, he's barely seemed to perform. Barring a knock of 45 at Multan, he's not crossed double figures once, and unlike many other players who would at least gain confidence from their captain's backing, is under added pressure knowing that Ganguly would rather see Yuvraj than him at the top of the order. However, while Ganguly's man-management may be at fault for this, Chopra has failed by all standards. He's had a shocking average of 4 in his last 6 innings, has failed to see off the new ball, has often been the first wicket to fall in the innings, exposing the middle order, and even when at the crease, has shown zero intentions to score runs. The only hope is that Yuvraj doesn't replace him when he's dropped.
Parthiv Patel: What can be said about his wicketkeeping that hasn't already been mentioned? While his batting's improved by a stunning degree, his wicketkeeping's gone from shoddy to bad to downright horrific. When your captain, normally known for tolerance and patience, looks to be on the verge of yelling at you from first slip, there's not too much lower you can go. Patel has been given too large a comfort zone in the side, as a result of Ajay Ratra being tried and discarded, and not being replaced with any serious understudies (bar Deep Dasgupta, who was only taken to Australia as a possible batsman/wicketkeeper, rather than a wicketkeeper/batsman). A combination of bullheadedness and all out stupidity within the BCCI and team management has seen him retained despite months of dismal performances with the gloves, where he's managed to repeatedly put on his best imitation of a human sieve, letting balls slip through him left, right and center. After repeated fumbles, missed catches, takes and stumpings, it finally looks like enough is enough - and the writing looks to be on the wall for young Patel. However, the youngster's shown determination in his batting and a willingness to improve - and if he can translate that to his keeping in a season or two of domestic cricket, it might both improve his skills and allow him to return to the side later on for a far more successful run. For the moment though, it looks as if he's played his last series for some time.