Test 4: More than just Pride at stake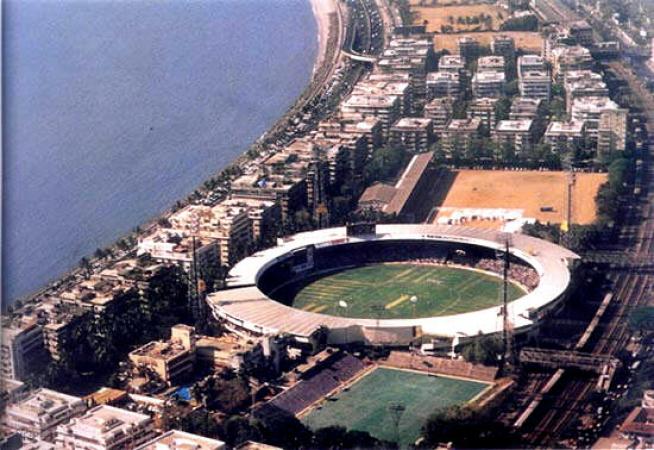 By Thaleel bhai
November 2 2004
With India 2-0 down, and Australia already assured of flying back to Melbourne with the Border-Gavaskar Trophy, the final Test in Mumbai is meaningless for quite a few. Yet, for many of the Indian players, this game could potentially be a do-or-die performance. Indian cricket is at a rebuilding stage it hasn't been in since 2000, after the crushing home defeat to South Africa - and heads are already beginning to roll. Parthiv Patel, Yuvraj Singh and Akash Chopra have already been given the axe. VVS Laxman looks to be the next head on the block, and another failure here may well mean that he continues in the Ranji Trophy for Hyderabad while India continue their season.

However, the main focus will be on the youngsters. After over a year of fumbling takes, spilling catches and bringing grimaces to the spinners' faces by mucking up the simplest of stumpings, Parthiv Patel has finally been dropped for Dinesh Kaarthick. Kaarthick showed a glimpse of his keeping ability on the international stage when he pulled off an eye-catching stumping at Lords, but this will be an acid test for him - to see whether it was a flash in the pan or whether he can keep up with all the hype he's earned from a few good seasons in the Ranji trophy and India A/U-19 tours. Gautam Gambhir is another to whom many are looking, as after three golden runs for Delhi and India A, Gambhir will finally be capped as an opener at Mumbai. India have lacked any sort of opening stand for some time now, with Chopra and Yuvraj failing to perform at the top of the order recently - and the team management will know the importance of having a fairly assured opening combination when the Proteas tour. A strong start from Gambhir and Sehwag could be vital.

There will be plenty of expectations from the big name players as well. Virender Sehwag has been in blistering form recently - following up 155 at Chennai with a counterattacking half century at Nagpur, while the rest of the top and middle order fell apart around him - but more will be expected from the names following him in the middle order. For players who've been stunningly consistent for a while now, Rahul Dravid and Sachin Tendulkar are running through lean patches at the moment. Dravid has had trouble getting the ball off the square and is resembling his old self from 1999, while Tendulkar's had a horror run of form - with 11 single figure scores in 10 matches until now. Neither of these two will want to end the series with a run of failures against their names - and even if it might be a case of "too little, too late", it'd be better for them to click here and now - and go into the South Africa series in form.

The man under the most pressure though, will undoubtedly be VVS Laxman. Dubbed "Very Very Special" by the Australian camp at one point, Laxman has failed to perform even once here with the sort of flair that had Steve Waugh claiming it would be a miracle to get his wicket. Selectors apparently debated his presence in the squad when the post-mortem head-chopping was conducted after the third test - and VVS Laxman will know this might very well be his last chance to perform if he wants to retain his place in the middle order.

In constrast, Australia have nothing to lose here - and it might help the Indians a bit if they blood a few new players, which looks more than likely. With Shane Warne out of this game with a broken thumb, and Ricky Ponting returning to the fold after a long hiatus due to injury and a substantial lack of match practice, the baggy greens will be weakened from the playing XI that has dominated the series until now. Even then, with the "Final Frontier" conquered - there's no doubt they'd love to put another nail in their "Dead Test Syndrome" and leave India with a 3-0 win. India's players will be fighting for everything that's on the line here - something of a moral victory from winning at least the final game, a final chance to remain in the side, or a chance to make a standout first impression. This test should be anything but "dead" when it begins.