Preview: South Africa v. India - the Saffies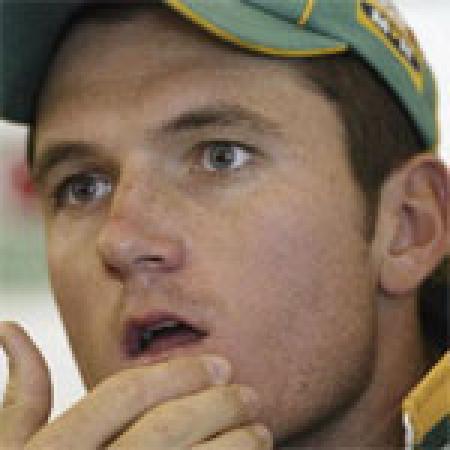 By Thaleel Bhai
November 8 2004
South Africa return to India for a 2-Test series, their first visit since that fateful tour in 2000 when Hansie Cronje's side was mired in match fixing controversy. When South Africa last visited India, they were seemingly at the peak of their powers. A lethal bowling attack and a strong batting order, marshalled by Hansie Cronje, steamrolled an Indian side that was being internally torn apart by politics, match fixing allegations and similar turmoil.

Four years later, things have changed - and how? India have risen from that trough in 2000, reaching the World Cup final, drawing in Australia, and then defeating Pakistan abroad. Since that peak, the side looks to have stumbled a bit with a 2-1 loss against Australia - but the manner of its face saving victory in the Mumbai test will give the team enough momentum to still go into this series with confidence.

Contrastingly, South Africa look to be at one of their all time lows. 10 consecutive losses in one day internationals were only broken by a single victory over a hapless Bangladesh side, before the West Indies then defeated them once again. In tests, too - the Proteas haven't looked too convincing in recent times. After holding off Sri Lanka at Galle, they performed dismally at Colombo - and the series before, managed to squeeze out a series draw in the final test of their series against New Zealand.

However, with new coach Ray Jennings having stirred up the side, dropping several veterans and bringing in a number of relative newcomers to international cricket, South Africa have an opportunity to begin in India with a clean slate. Herschelle Gibbs, in dismal form for the last few months, has pulled out of the tour, Mark Boucher has been dropped for his recent inconsistency, Lance Klusener and Nantie Hayward, both out of favor with the management, have been left in South Africa... and while the squad being flown over is a fresh one, it also boasts very little experience. Hashim Amla, Zander de Bruin, Alfonso Thomas and wicketkeeper Thami Tsolekile have no international experience in the past, while Martin van Jaarsveld, Justin Ontong and Robin Peterson have only a handful of caps between them. The youngsters will perhaps be more motivated than their seniors, looking to make the most of every chance they get here - but no doubt, the seniors will have to really perform if South Africa are to replicate their earlier successes in India.

Jacques Kallis had a golden run just over a year ago, scoring centuries in five consecutive tests - but recently, he's shown few signs of that form. Boeta Dippenaar's shown a good deal of talent, but his average of under 30 shows just how little of it has been converted to runs - and with the loss of both Gibbs and Boucher, and the hit-or-miss consistency of Andrew Hall, South Africa's batting looks barren.

As a result, a good deal of pressure will lie on Graeme Smith and Jacques Rudolph, both of whom have been carrying the run-scoring burdens for South Africa in recent times. Rudolph has shown an impressive talent on subcontinental tracks, starting his career with a double hundred against Bangladesh, and following up with a patient and gritty century against a Murali-led Lankan attack on a dry turner - and his assured technique against spin in recent times has shown that out of the entire lineup, he might lead the South African batting in combating the spin threat of Kumble, Bhajji and Kartik. Smith has also been in profilic form of late, scoring runs in all conditions; two double hundreds against England last year, a couple of centuries at home against the West Indies, and a few more good knocks in New Zealand and Sri Lanka. Since taking the captaincy, he's been leading from the front, averaging 58 with the bat - and will no doubt be relied upon heavily at the top of the order.

More than the batting though, the bowling might be a big worry for South Africa. Shaun Pollock's lost a good deal of pace recently, but nevertheless has retained his metronomic line and length - and while comparisons with Glenn McGrath persist, it's unlikely that he'll have similar success this time round. Ntini, after sub-par performances in Pakistan and Sri Lanka, has shown an inability to consistently bowl the right line on subcontinental wickets, and unlike McGrath, who was backed up by Kasprowicz and Gillespie during Australia's tour, Pollock may well be lacking in assistance from the other end to choke runs and take wickets - especially with Charl Langeveldt out of the series. Jacques Kallis and Andrew Hall's military medium might be effective on more seamer friendly tracks, but may struggle on less helpful Indian pitches.

To make matters worse, the biggest worry lies in the spin attack. Robin Peterson has failed to impress, averaging 46 with the ball during the last domestic season in South Africa, and being cannon fodder for quite a few batsmen at test level. Ontong is more of an all rounder than a specialist spinner, and a first class bowling average of 43 will not make easy reading for South African fans. South Africa, no doubt, will need something special to pull a victory out of the bag at the end of this series, with one of the weakest batting and bowling lineups on paper that's being flown to India.

However, cricket isn't played on paper - and if the Proteas can come up with a performance showing the team is far more than the sum of all parts, India may well be surprised. They've had bad records against unknown opposition - see players like Michael Clarke or Brett Lee on their test debuts giving them unpleasant shocks, and South Africa, while coming into the series as underdogs, will definitely be giving themselves a chance to pull off a big upset here.