Preview: South Africa v. India - the Indians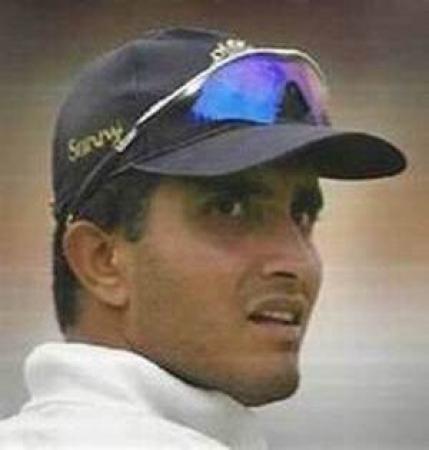 By Thaleel Bhai
November 9 2004
The upcoming test series will be one where both teams will be desperate for success - after a long rut of failures, South Africa will no doubt want to begin the rebuilding process with a good performance and some momentum going into its home series against England. But for India, a solid showing here will be crucial. Since their break after the Pakistan series, they've looked a changed team. Inconsistencies in the Asia Cup were followed up by poor performances in Holland and England, and they've played dismally in the test series against Australia.

The one win at Mumbai will no doubt have given them a great deal of confidence and momentum, especially with the form shown by their two most out-of-form batsmen, Sachin Tendulkar and VVS Laxman, in the second innings. But more than anything else, after three months of dismal performances with the bat, a watered down South African attack -- one far removed from the triad of Gillespie, McGrath and Kasprowicz -- might be the perfect opportunity for some of the batsmen to get back into form and again return to their run scoring habits.

The batsmen no doubt will be under pressure to perform: Tendulkar, Dravid and Laxman crossed fifty only once in the entire series, while Sourav Ganguly and Yuvraj Singh didn't even take any of their scores that far; and more failures against South Africa will clearly mean that heads might roll.

VVS Laxman has already been (reputedly) the subject of a 2 hour discussion between the selectors, and while Dravid, Ganguly and Tendulkar seem indispensable, cries for Ganguly's head or for Tendulkar to retire might just get a little louder if they fail again. Yuvraj Singh looks to have played his final innings in whites for some time, while Gautam Gambhir, after a dismal start to his career, might not even be a certainty to play. However, selectors would do well to look at the case of Marvan Atapattu, who failed memorably in his first 6 innings at test level yet has matured into one of Sri Lanka's most reliable run-getters. Gambhir has shown good form in the Ranji Trophy opener, creaming 151 in just 181 balls. If he gets a chance, he will no doubt be aiming to carry that form and confidence into this series.

The other conundrum the Indians face is how to arrange the batting lineup. Mohammad Kaif was one of the few performers in a batting order that rarely ever did spend time at the crease, and if the old middle order of Dravid, Tendulkar, Ganguly and Laxman is persisted with, Kaif might need to be forced into becoming yet another makeshift opener, edging out Gambhir. If not, the management will face another big issue - whether to play Kaif at six and drop Laxman, or persist with Laxman despite two half centuries from Kaif in the test series. And through this, the Indian think tank will need to keep note of those performing consistently in the domestic games (Jaffer, Venugopal Rao and their like) who've continued their form this season so far - and might well be candidates to replace any of the current lineup, based on their present form and confidence.

The bowling should pose another difficult question for the think tank - with three in-form spinners, who will be be dropped -- or can all three be played, with only one seamer taking the field? It is unlikely that both Kanpur and Kolkata will have dry turners comparable to that at the Wankhede stadium, and with Irfan Pathan fit, India will no doubt look to go into both tests with a new ball attack of Pathan and an in-form Khan who looks to have finally found his venom and accuracy in the latter part of the Australia/India test series. Most likely, Kumble and Harbhajan will play alongside Pathan and Zaheer, leaving Kartik on the sidelines - particularly if Ganguly is fit enough to lead the side, with his preference for two quality seamers on Indian tracks.

The only slot, thankfully for India fans, which shouldn't be a cause for debate is that of the wicketkeeper's. Making his debut on an unpleasant track to keep on, Dinesh Karthik impressed with superb glovework and as a result should have his place for this series set in stone. He has also shown impressive batting talent, albeit with far too brief stays at the crease, and hopefully the upcoming series will give him (as well as the top order) a chance to show off what he can do with bat in hand. If he, and the rest of this side, can finally play anywhere near their full potential -- something they've failed to do since April -- then they will no doubt be favorites to take this series. But if they continue the form they've shown in the last three months, Indian supporters might well be in for another unpleasant surprise.

Let's hope that's not the case, and that the victory over Australia can be used as a stepping stone to move back into the winning habit.