Wanted: a win at Eden Gardens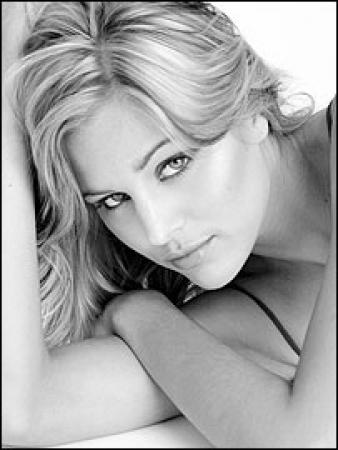 Slinky Minky
By Anil
November 27 2004
The second and decisive match in the 2-Test series between India and South Africa starts tomorrow at the site that most international cricketers hold to be the home of cricket: famed Eden Gardens of Kolkata. If only South Africa's cricket was a fraction as attractive as Minky van der Westhuizen, the 20-year old swimsuit model who is captain Graeme Smith's girlfriend, ticket sales at Eden Gardens would not be as sluggish as they are now.
In Kanpur, the Saffies had squandered their luck with a crucial toss, preferring to play for the draw from the start rather than take advantage of a batting paradise to put India under pressure. This defeatist mentality, and the resultant days of dull and attritional cricket, took its toll on audience interest -- now, spectators seem uninterested in wasting time and money watching another such display from them.
If Harbhajan Singh and Murali Kartik were unforgiving with their forthright comments on the negative brand of cricket from the Proteas, captain Sourav Ganguly was a bit more charitable. He admitted that their strategy to rack up a high score was understandable, even if it came at a run rate of just over 2 runs an over. However, he was also quick to add that India would likely have won the game, had luck not failed him in the toss.
Anil Kumble had bowled magnificently, snaring 6 wickets in the first innings in spite of being denied countless convincing LBW shouts. The reluctance of Aussie umpires Daryl Harper and Simon Taufel was inexplicable, with a particularly dodgy performance from the former, who was made infamous by his "shoulder-before-wicket" decision in Australia against Sachin Tendulkar. This unwillingness to give positive decisions on LBWs was again on display in the second innings, to which Smith among others would attest. If umpires cannot follow the rule book in giving LBW decisions on even such featherbeds as Kanpur, then a result is difficult.
Team changes
Sourav Ganguly retains captaincy after the ICC quashed referee Clive Lloyd's highly controversial decision to ban the Indian captain for 2 Tests because of a slow over-rate in an ODI. Lloyd's harsh ruling -- which ignored the wet outfield, 5 ball changes, and a cramping batsman who repeatedly held up play -- was overruled after a hearing by an ICC commissioner. Interestingly, the last time the ICC had to overrule decision by a referee, Lloyd was again the culprit; but at that time he was guilty of excessive leniency. He had decided to let off Australian player Darren Lehmann scot-free despite shouted remarks of bigotry, after he was dismissed by Sri Lanka in an ODI, that shook up the world of cricket. Lloyd, in that case, was pressured to give Lehmann a 5-game ban.
Ganguly will thus be able to apply all concentration and focus to the game at his home ground in Kolkata, freed of the pressure of bans, hearings, and other such silliness.
Left-arm paceman Irfan Pathan is set to make a comeback at Murali Kartik's expense. At age 19, Pathan already seems an indispensable part of Team India, and could not be denied again after Kartik turned in an indifferent performance on an unhelpful track at Kanpur. Murali would likely be ruing a disingenuous comment after his Mumbai Man of Match-winning performance that he disliked bowling on pitches helpful to spin!
Pitch concerns
After a pace-friendly Nagpur pitch, a spin-friendly Mumbai pitch, and a bowler's graveyard at Kanpur, the nature of the Kolkata track will be uppermost in the minds of players and supporters.
Curator Prabir Mukherjee has said the usual things about the good sporting track he has prepared. But significantly, he has also made it clear that he intends to leave very little grass on it, even though it has been rolled and watered enough to ensure it does not break up early. Mukherjee said he has received no directives from Indian team management, but let's face it, he is fooling nobody. In Ganguly's own backyard, it is more than unlikely that the groundsman would prepare anything other than what the skipper orders. India coach John Wright's comment that the track looked drier and barer than he has ever seen will sound an ominous warning to the South Africans.
Eden Gardens has a record of being at its best for batting on days 2 and 3, giving some assistance to pacemen on the first day and increasing assistance to spinners on days 4 and 5. Sourav will hope to win the toss and bat first, but the toss will not be as crucial as on the placid Kanpur wicket.
Will the batting lineup deliver?
Virender Sehwag, who now stands as not just the best but the most entertaining batsman in the world, will loom as a threatening presence for the Saffies. However, VVS Laxman will want to come good once again at his favorite ground. In his previous 2 Test matches at this ground, against Australia and West Indies, Laxman played hugely significant knocks. One hopes he can rediscover that old magic before losing his place in the team to more deserving contenders on the bench. Sachin Tendulkar has not looked at all convincing of late, and will look to turn things around. Rahul Dravid, who has played scratchy and defensive knocks recently, also needs to play more positively against a relatively weak opposition. The lineup is still deep and classy enough to deliver.
The Saffies, going by comments from their team management, very much plan to continue the dour and defensive mindset in this match. They would far prefer to leave India's shores with a 0-0 drawn series rather than a loss. That being the case, Ganguly and Wright will hopefully have worked out fresh ideas to combat such a strategy, rather than go out and conduct business as usual. Attacking fields and rapid bowling changes will be the need of the day in case of stalemate.
India must win this Test, by a big margin if possible, to reinforce the confidence from a highly successful couple of series abroad in Australia and Pakistan. Their fans in Eden Gardens, and all over the world, will expect nothing less.