Day 4: All roads open for a result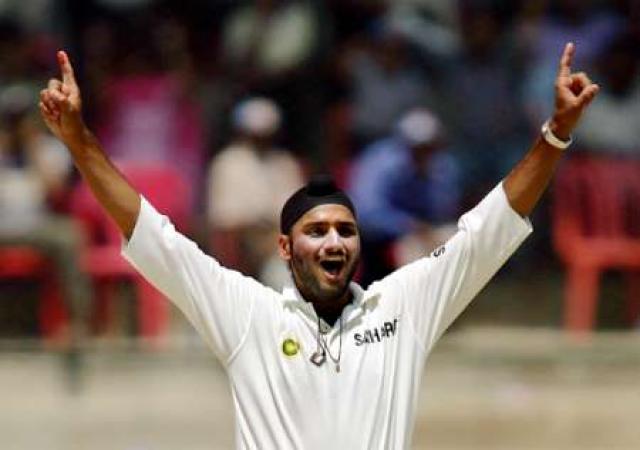 Key Man
By Thaleel Bhai
December 1 2004
After a dull, uninspired - and uninspiring - spell of batting in the morning by the Indian tail, which was followed up by a good opening stand by Graeme Smith and Andrew Hall, the game looked to be heading for the certain draw that had been predicted a few days back. Continuing 54 runs ahead of the South Africans, Dinesh Karthik and Irfan Pathan struggled against the new ball, being beaten a number of times with some playing and missing. Even then, full credit has to be given to Makhaya Ntini and Shaun Pollock who kept bowling consistent lines and lengths for almost two full hours non-stop, showing incredible stamina and determination to prevent the tail cashing in. A bowling change might have opened the floodgates, with Karthik having shown some positive intent on day 3 and Pathan, Harbhajan and Khan all capable of hitting the ball a long way, but Pollock and Ntini continued to choke the lower order while picking up wickets, before Justin Ontong finally picked up his maiden wicket to end the innings with India 106 runs ahead.

Both the seamers used the new ball well, getting a hint of movement and variable bounce - Karthik ducked under a ball that would normally have gone past his head, yet just missed off stump - and were aided by the lack of aggression among the batting. The target looked to be the 100 run lead at any cost, as the tail reined in their shots for the most part. A couple of heaves and wild slashes from Khan and Harbhajan paid off, yet none of the lower order really showed the aggression or mettle to make India's lead even more substantial.

For a while though, it looked as if it wouldn't be enough. Graeme Smith got off to a superb start with three powerful boundaries, assisted by some loose leg-side deliveries from Pathan. Smith's powerful leg side play has been a feature of his batting for a while now, and while the Indian seamers had done well not to feed him in that region earlier, Smith was given the chance to whip a number of balls through his preferred V, between square leg and mid on.

Andrew Hall mixed excessive caution with aggression, either defending everything with soft hands, or trying to smash the odd ball to the fence. A superb slogged sweep off Harbhajan went for six, but trying to repeat the sweep one time too many, Hall got a bit of glove on the ball and lost his wicket, beginning a slide for South Africa.

The talk of the spin-friendly tracks in India with the "spitting cobras" finally became a reality for South Africa, even if it was a little too late in the series. Harbhajan and Kumble troubled Smith with some that kicked and turned violently, and the new batsmen coming to the crease had no answer for the superb spin jugalbandhi. Rudolph didn't know whether to play or leave a number of deliveries, and was eventually trapped leg before when padding up to Bhajji's doosra.

Kallis, who ended the day unbeaten with a half century, was given a major reprieve from umpire Daryl Harper after a clear inside edge on a bat-pad catch appeal. Kallis was only 9 at the time, and the decision's already cost India a fair bit - and could perhaps cost more, if he isn't dismissed early tomorrow. However, Graeme Smith and Kallis looked to be seeing the side through a tough period, until Bhajji got one to kick a bit more off the pitch, take the shoulder of Smith's bat and fly to slip where VVS Laxman pulled off a stunner. Hashim Amla and Dippenaar followed and never looked comfortable, even though Amla might have been a touch hard-done by the decision going against him.

However, from a fairly comfortable position of 77/0, South Africa lost 5 major wickets for 70 runs - and even with the added depth of Thami Tsolekile and Justin Ontong in the lineup, the batting might very well struggle. Kallis and Zander de Bruyn will have to play themselves back in tomorrow morning on a pitch that has additional juice early on - and with the opposition in effect 66/5 at stumps, India will no doubt be eyeing a final target of just over 100 if possible. With the way the spinners bowled today, it's very possible.

Very few loose balls were sent down, as both Harbhajan and Kumble hit the perfect line and length, and with the pressure being applied at both ends, South Africa's middle order struggled desperately to counter the turn, bounce and venom being extracted from a surface that had been lifeless a few days ago. If Kumble and Bhajji can repeat the task tomorrow, the game and series should be India's.

However, South Africa cannot be ruled out. If Kallis, de Bruyn, Pollock and Ontong are able to add some runs, they might very well be able to scrape together a competitive lead and give themselves just enough time to force a result. With the form the Indian batting has generally been in, South Africa might not even need a specialist spinner - Pollock's accuracy, Ntini's hostility and the military discipline of Zander and Hall could well keep the Proteas in the game still - and with the history of final innings collapses at the Eden Gardens (Australia will certainly remember), nothing's certain. India though, are clear favorites after Harbhajan's superb spell in the evening - and look as if they might finally be able to end their drought of series wins at home.