Match report: A stepping stone back to the top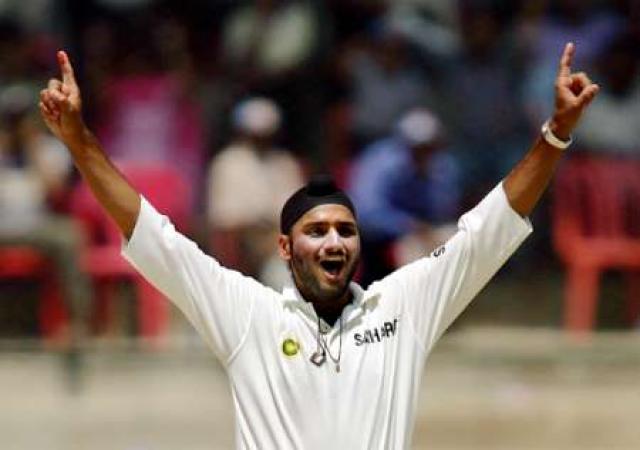 By Thaleel Bhai
December 2 2004
It took two outstanding spells of spin bowling to turn the India-SA series decider at Kolkata that looked to be headed for a draw into a convincing win for India. After having shown some real venom in the Bangalore and Mumbai tests against Australia, where he picked up a number of wickets with his aggressive off spin, Harbhajan Singh looked flat at Kanpur, taking four fairly costly wickets in the game and not looking even a touch incisive. In the first innings at the Eden Gardens, Bhajji again looked less than likely to bowl Geoff Boycott's mum out - going wicketless through the first day, and only getting two tail wickets to wrap up the innings.

After a few lackluster performances, Bhajji again found his rhythm on the fourth day, bamboozling most of the top order with some good flight and fizzing turn and bounce off the pitch as India took the upper hand with five South African wickets down. However, the key in the morning was Jacques Kallis. More than the inexperienced Zander de Bruyn, Kallis looked very much like keeping the Indians in the field for a while after being let off early in his innings by Daryl Harper - and just ten minutes into the final day's play, Bhajji swung things decisively in India's favor. Kallis was beaten in the air by flight as he was tempted into a drive, and the sharp turn and bounce off the track caused him to chip a simple return catch back to Harbhajan. With that one wicket, just about every South African hope of a draw or an even unlikelier win had been crushed, and India proceeded to rip through the rest of the batting.

While plenty of credit should naturally go to the man of the match, who proved to be a matchwinner at the Eden Gardens yet again with seven wickets in the third innings, Anil Kumble deserves a good deal of credit as well. A number of times when one of those two have been out of the side, India's seen situations with one spinner bowling superbly at one end, and another spinner or seamer bowling loose deliveries with regularity at the other end to relieve the pressure. Kumble instead made things even more difficult with some sharp turn and bounce to rival his partner at the other end, and the wicket of Thami Tsolekile in particular - bowled neck and crop by a leg break pitching on leg and ripping into off - showed just how lethal he can be, particularly in tandem with an in-form partner.

South Africa though refused to go down fighting. It was clear that they would make the Indians sweat for a victory, right from the gritty 28 run stand for the last wicket between Zander de Bruyn and Makhaya Ntini, two outstanding performers this tour. Zander in particular impressed with his level head and showed he might be one for the future in South Africa (even at the age of 29) - while his half century at Kanpur had come on an absolute belter, he showed an impressive technique and calmness when batting with the tail against the Indian spinners, both of whom had been making the ball talk for a while - and his calculated strokeplay at a time when the ball was spitting off the pitch and turning sharply was a revelation. His bowling was not shabby either - despite the military medium pace, he showed an ability to keep things tight and South Africa would do well to perservere with him even when Gibbs and company return to the side.

Ntini again showed his fight, as right after India began their chase, Virender Sehwag was peppered with some short stuff at a good pace, before Sehwag finally edged another to slip - the second time he had been dismissed "caught Smith, bowled Ntini". However, Gautam Gambhir and Rahul Dravid stuck to their tasks at the wicket and didn't allow any further breakthrough. Both found scoring opportunities when and where possible, and cashed in when the spinners were brought into the attack early.

Gambhir though was dismissed LBW yet again, something that will worry John Wright. Three of his five innings now have ended in that manner, two against seamers who've moved the ball back into him - this time, Gambhir showed poor judgment in leaving one outside off that was turning in and staying low - a weakness in his gameplay that better opposition will no doubt be looking at already. However, after a scratchy start, Sachin Tendulkar settled at the crease alongside Dravid for what seemed to be an extended net session for a while. Tendulkar's footwork and strokeplay seemed a lot freer in this innings as he began with a savage cut shot early in his innings, and was not afraid to use his feet to the spinners, slamming Justin Ontong for a massive six to bring up the hundred.

Certainly there were some good signs for fans of the Little Master, who showed a few signs of regaining his old touch with some quality shots, while Rahul Dravid also looked in good flow. Despite the spinners bowling well with restrictive fields to cut off most scoring opportunities, Dravid handled the bowling well with some good footwork and timing, and after run droughts for both these high caliber batsmen, their innings in this match might be a starting point for a return to form. One can only hope. Against weaker opposition like Bangladesh and possibly the Ranji teams, if they allow themselves some time at the domestic level, it would be the perfect opportunity for these two to find their feet again with an important series against Pakistan not too far away.

Even then, Indian fans can remain happy for a bit longer with a fairly comprehensive victory here - especially with the all round contributions from the XI. Sehwag, Laxman, Ganguly, Dravid, Tendulkar, Karthik and the bowlers all clicked at some point or the other, and with the side having finally ended their drought of home wins, this series win can hopefully be used as a stepping stone for the team to start climbing back to return to the heights they were performing at not too long ago.