The Turbanator on ICC's suspect list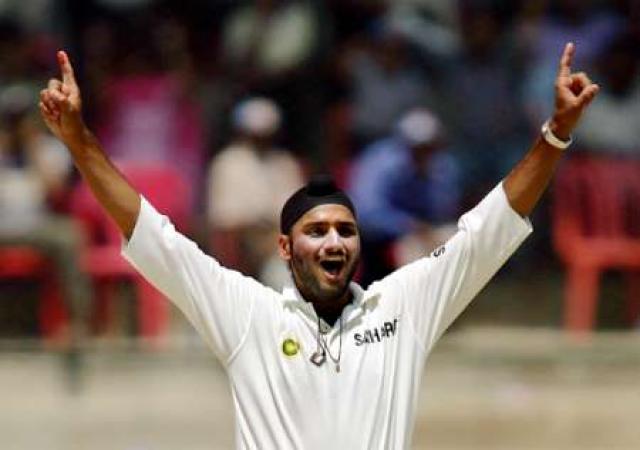 By Captain of Bhangra
December 24 2004
When Indian off-spinner Harbhajan Singh polished off the remnants of the Bangladesh batting within the first over of the 4th day at Chittagong, things were looking good for him. Anyone who plays for the Indian national side, is one of only 2 bowlers in India's elite contracted top tier, signed up with England's biggest county side, and is enjoying fringe benefits with endorsement money, and a model girlfriend, is generally seen as blessed in life. All this too, at the relatively young age of just 24 years. However, cricket has a way of sometimes being rather cruel, most noticeably with off-spin bowlers from Asia, and the Turbanator was, after that Bangladesh test, reported for a suspected illegal bowling action.

Harbhajan, or "Bhaji" as he is affectionately known, has been reported for concerns over his "doosra" delivery which turns away from the right-handed batsmen. The report was made by the on-field umpires, Aleem Dar and Mark Benson, TV umpire Mahbubur Rahman and match referee Chris Broad after scrutinising Harbhajan's action during the last Test against Bangladesh. Bhaji is now the 3rd well recognised off break bowler from Asia, to be reported this last year, after Sri Lanka's Muttiah Muralitharan, and Pakistan all rounder Shoaib Malik. Zimbabwe's Blessing Mahwire is the only non-Asian player of 6 reported during 2004 under the ICC's revised process to deal with potentially flawed actions.

ICC chief executive Malcolm Speed stated: "Having closely reviewed the action Harbhajan Singh employs during this delivery, the match officials decided to
report the bowler to the ICC and, in line with the protocol, notified the India team management of this course of action.This issue now comes under the ICCs bowling review regulations which stipulate that, over the next six weeks, an expert biomechanist from the ICC's approved list should be appointed by the Board of Control for Cricket in India to work with the bowler to clearly identify and address any flaws that may occur during the delivery action."

Bhaji is one of the most dangerous bowlers in international cricket now, with an aura that's come after his phenomenal success against the mighty Australian side in 2001, and then his helping of seconds being one highlight for Indians in a disappointing 2004 series. Muralitharan and Bhaji are arguably the best and 2nd best off break bowlers in the world right now, and one can not help but suspect a sinister motive by the ICC in the way they are being dealt with. Muralitharan, in particular, was at the receiving end of a stunning amount of vitriol from Australian press and a number of fans there, who repeatedly taunted him with chants of "no ball" Down Under, to the point that he opted out of Sri Lanka's latest tour.

To add to it, Australia's Prime Minister John Howard was one of those who came forward to label one of cricket's all time great bowlers a cheat. Further humiliation was to come as Muralitharan was publicly tested, wired up with equipment that would measure the degree of movement on bowling his other one. Shoaib Malik also received the same treatment in this respect, and this is what Bhaji will have to look forward to now. It would seem that the ICC are aware that their motives are under the microscope, and have issued statements to counter any claims: "Every bowler is treated in the same way by the ICC and this report is no different from the five others that have been received in the past twelve months".

Bhaji will be able to play cricket for India over the 6 weeks he will be working with bio-mechanical experts. During this period, he will not be reported again. "At the end of that time the ICC will be provided with a specialist report on the remedial action, if any is required, that has taken place. This report will be circulated to the Emirates Elite Panel of ICC Umpires and Referees for their information."

Bhaji was reported once in 1998, and had remedied the problems with his action then. He came to the fore in the epic 3 match series between India and Australia in 2001 where he was the chief destroyer of the seemingly invincible baggy green machine, taking a staggering 32 wickets. John Wright, the head coach of the Indian team has indicated that the BCCI, and Bhaji are calm at the moment, and waiting to see how things progress. Many who have played with, or against Bhaji, know that he is a fighter, indeed Glenn McGrath of Australia will vouch for that. Indians have a long 6 week wait ahead, and will hope that the Turbanator will bounce back from this set-back, defiant as ever.